Lookout and HPE Aruba are partnering to provide a best-of-breed SASE architecture. Lookout's security service edge (SSE) platform and HPE's Aruba EdgeConnect Enterprise SD-WAN platform will be integrated.
The integration between the platforms results in a SASE architecture. According to the partners, the architecture forms a combined best-of-breed solution that provides an integrated security platform. The platform consists of a secure web gateway, a cloud access security broker (CASB), zero-trust network access (ZTNA) and data loss protection (DLP).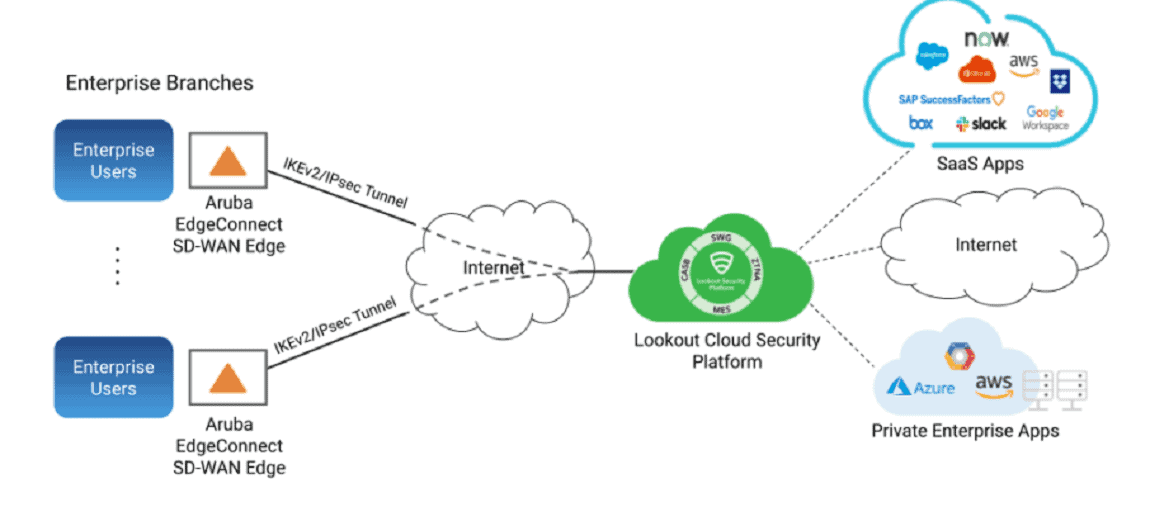 Advantages
The platform's benefits include secure access to data and applications from any location. According to the partners, the platform's adaptive access policies protect every application, cloud environment, device and user from internal and external threats, unauthorized access and potential misuse.
HPE Aruba EdgeConnect Enterprise helps organizations automatically create secure IPSec tunnel pairs between their branch offices and the Lookout SSE platform. The configuration of these IPSec tunnels can be automated when a new branch office opens or new applications are deployed. It simplifies the management of site connectivity.
In addition, the platform provides enhanced visibility into all end-user activity. HPE Aruba users can now use Lookout SSE to learn more about the security status of devices, IP addresses and user context when users access applications and data. In this way, companies can monitor end-user activity, gain control and insight into the use of shadow IT and scan for internal and external threats.
Performance
Furthermore, the combined platform optimizes performance when accessing cloud-based applications and SaaS solutions. The combined platforms help end users of HPE Aruba EdgeConnect Enterprise SD-WAN avoid 'backhauling' data traffic for cloud and SaaS apps. They can also enforce policies and maintain full visibility without affecting latency.