Ransomware group LockBit expressed regret over a cyberattack on a children's hospital in Canada. A free decryptor was released alongside the statement.
In late December 2022, the Hospital for Sick Children in Toronto, Canada was attacked by an affiliate of ransomware group LockBit. The incident affected internal administrative systems, clinical tools, telephone connectivity and websites. According to the children's hospital, medical care and services were unaffected. The organization maintains that no personal data was captured.
LockBit responds
LockBit operates a ransomware-as-a-service model. Core members develop ransomware that's used by affiliate cybercriminals to initiate attacks. In a new statement, LockBit's core members condemn the recent attack. The group released a free decryptor, which the hospital can reportedly use to restore its systems. In addition, LockBit claims the cybercriminal that initiated the attack has been blocked from the group's affiliate program.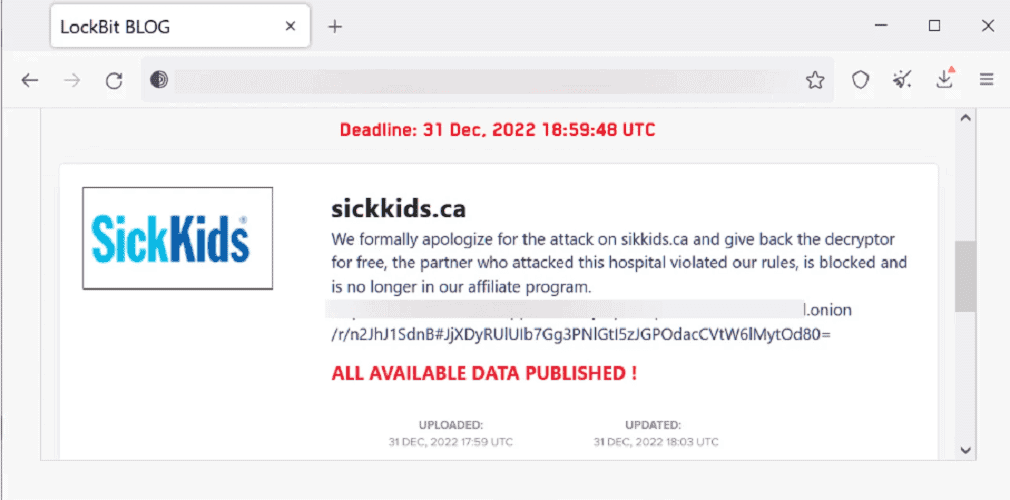 Tip: LockBit claims ransomware attack on Italian tax authority