The past few months, we have been using the Samsung Galaxy XCover Pro as our primary smartphone. We thought this made sense, as we had repeatedly dropped several smartphones in which the screen was smashed to pieces. With the XCover Pro, that's no longer a problem, because that smartphone was made to be dropped. The big question: how does this device compare to normal smartphones?
After several years of using a Huawei Mate 20, it was time for something new. The Mate 20 had already been dropped several times, and it doesn't hold up very well. It also had to be a different brand, because Huawei is not an option anymore since the ban by the United States government. Devices without the Google Play Store, as well as all other Google services, just won't do (so no Huawei P40 Pro). Without Google services, a smartphone is unusable as far as we're concerned.
Samsung sent us the Samsung Galaxy XCover Pro, a rugged device that can take a beating. In addition, the device is dust and water-resistant thanks to its IP68 rating. The big advantage of this device is that you can use it in all circumstances. For example, on a construction site or in the catering industry, but also if you have a habit of regularly dropping your device.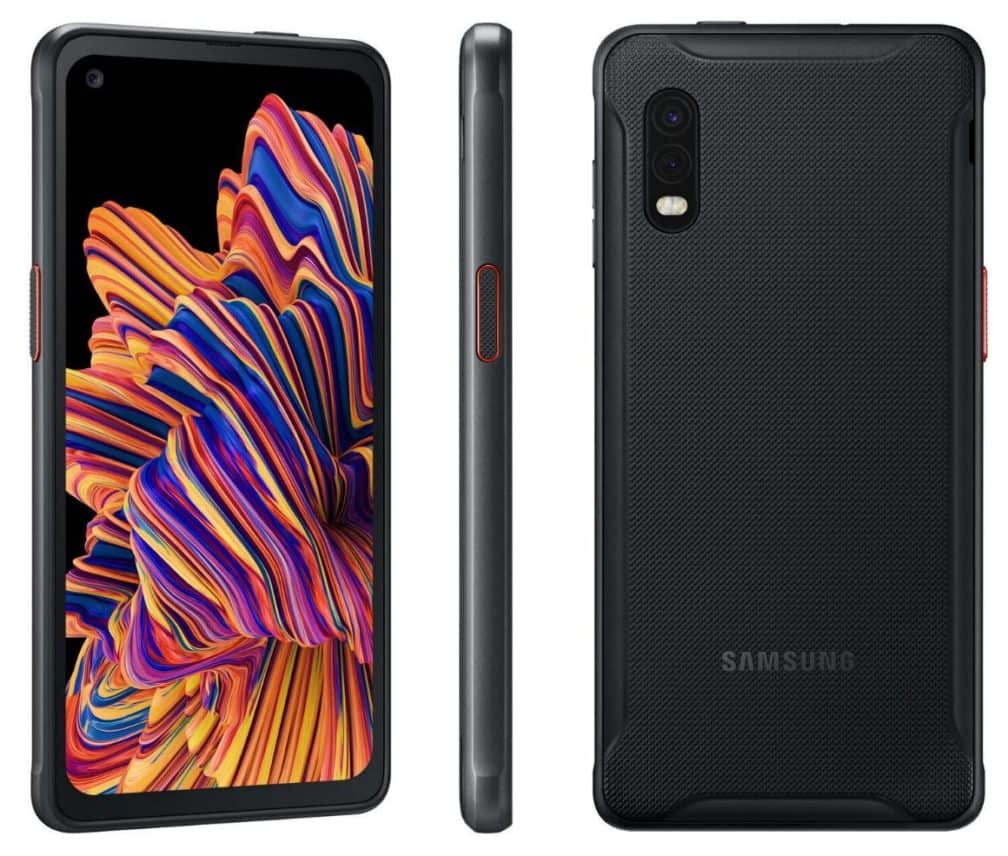 We dropped the device repeatedly, and we can confirm that it can take a hefty beating. The screen will not crack as quickly as any other smartphone. The entire back of the device is made of sturdy plastic and can be removed, so it's possible to swap the battery as well. The battery can be charged using a quick charger or a wireless charger.
Important specs XCover Pro
| | |
| --- | --- |
| Screen | 6.3″ IPS LCD, 1080×2340 pixels. |
| Network support | 4G |
| Processor | Exynos 9611 (4x 2.3GHz and 4×1.7GHz octacore) |
| Memory | 4GB RAM, 64GB storage |
| Battery | 4050mAh, 15W fast charging, wireless charging also possible |
| Software | Android 10 with One UI 2 |
| Camera | 25 megapixel main, 8 megapixel ultra-wide, 13 megapixel frontcamera |
With the Samsung Galaxy XCover Pro, Samsung has a strong focus on a business demographic in specific industries. The device can be dropped, it can get dirty, and it can be cleaned under running water if necessary. These are things you should not attempt to do with a regular smartphone. We can only say that Samsung has done an excellent job. The robustness and usability in these kinds of environments makes the device very suitable.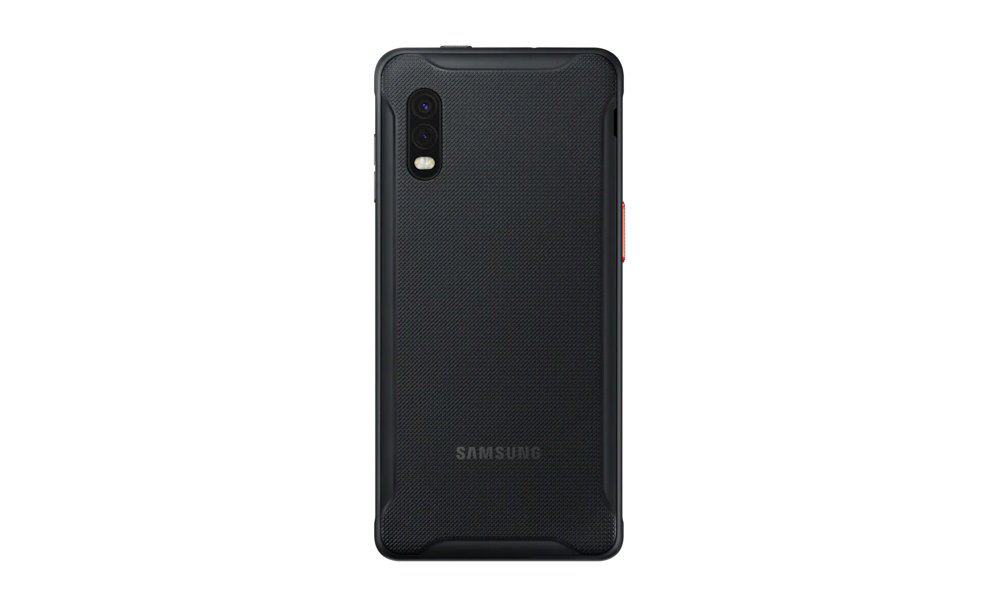 If we look at the design, we believe that Samsung's XCover product range is making significant progress. No, they are not the most beautiful smartphones. They are also a bit thicker to provide that extra protection as well as the removable battery. That simply takes up extra space, which makes the device bulkier.
Still, we are not dissatisfied with the end result. The device is very solid and as practical as other high-end models. We don't consider the big 6.3-inch device as a drawback. Big is beautiful in the smartphone world at this moment.
Samsung Galaxy XCover Pro not suitable for intense use
We have been using the smartphone intensively over the past few months. We used it as our primary device on which we made all our phone calls, read emails, looked at statistics, collaborated with colleagues and made video calls. All possible usage scenarios were covered. The conclusion we can draw from this experience is that working with the Galaxy XCover Pro was not always a pleasant experience.
The Samsung Galaxy XCover was not made for intensive use by an office worker. It simply lacks processing power and working memory. Using a couple of apps on the XCover Pro simultaneously is fine, but it is simply not suitable for dozens of apps.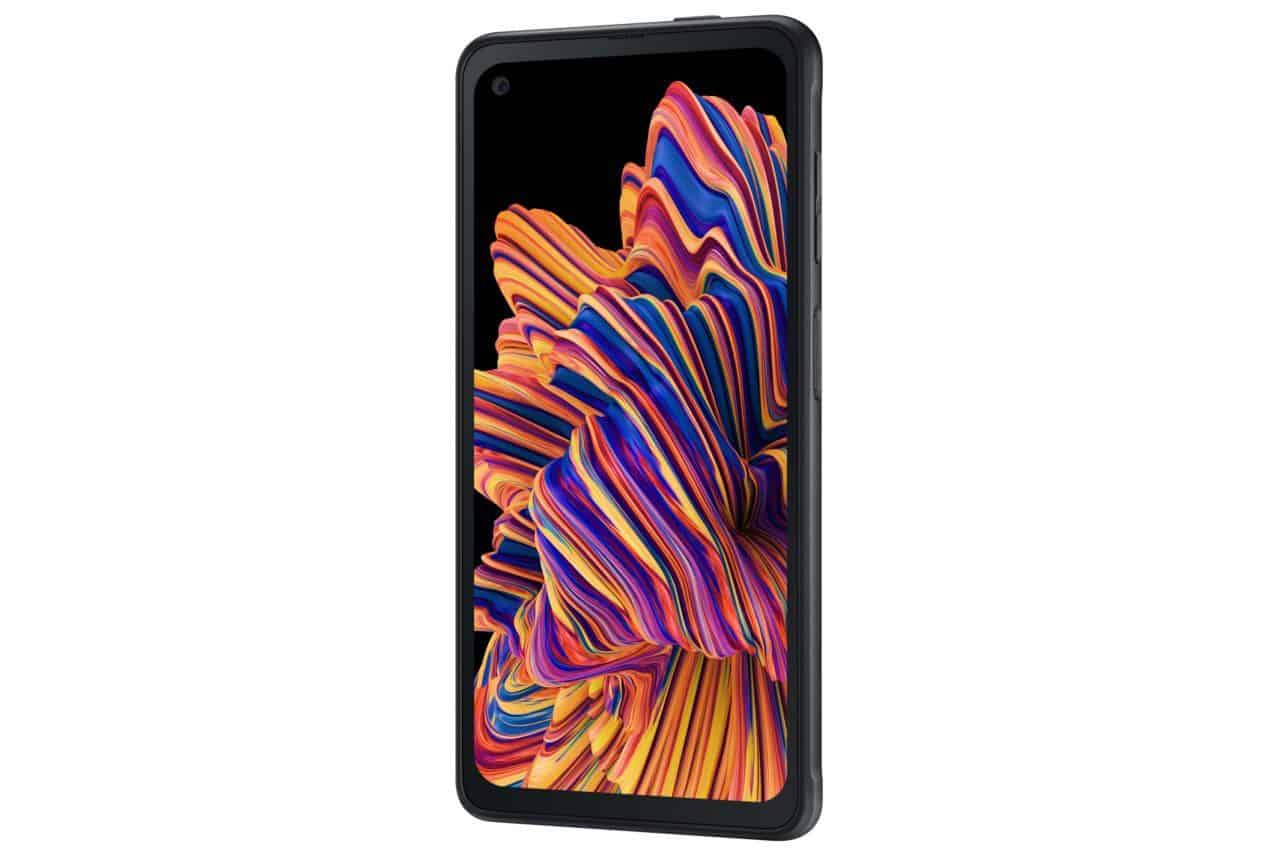 We've been noticing that for the past few months. We were dealing with a device that was slowing down with each passing week. In February, March, April and May, the monthly Android updates were installed with the hope that Samsung would correct something that would make the device faster, but the problems actually only got worse. In the end, we had to restart the device every few days to keep it operational.
The biggest frustration was that at one point the device was so slow, that it took at least 5 to 6 seconds to snap a picture (after pressing the button), or that we tried to pick up a phone call, but before the device had registered the input swipe the caller had already hung up. The device is simply lacking the processing power. That doesn't mean that the device is unusable for everyone though.
Smartphone suitable for specific purposes or less intensive use
For someone in construction or the hospitality industry, it can still be an excellent device. For the project manager, contractor or supervisor at a construction site with an administrative workload it may be less suitable. Anyone in an operational role requires less of their smartphone and should get great use out of the XCover Pro. They also benefit from its robustness and water resistance.
Point-of-sale
Then there are also companies that are looking for a reliable device to use in kiosk mode. A mode in which the smartphone serves a specific purpose and only one or two apps are actually used. For example, as a point-of-sale solution to take orders in the hospitality industry. The device is very well suited for this purpose. It's sturdy and can take a beating, if a waitress drops the device there is nothing to worry about. The humidity in the workplace also has no impact on this device. The same applies to the construction industry or workers who are on the move all day long to carry out repairs or installations in people's homes or at businesses. For them, too, it is an excellent business device. They use a limited feature set and therefore require less of the processor and working memory.
The device also supports dual-sim. We have also tested this, and it works fine on its own. However, it requires just a little more from the device, and that is something you don't want. You should limit the use to about a dozen apps, which makes the device very usable.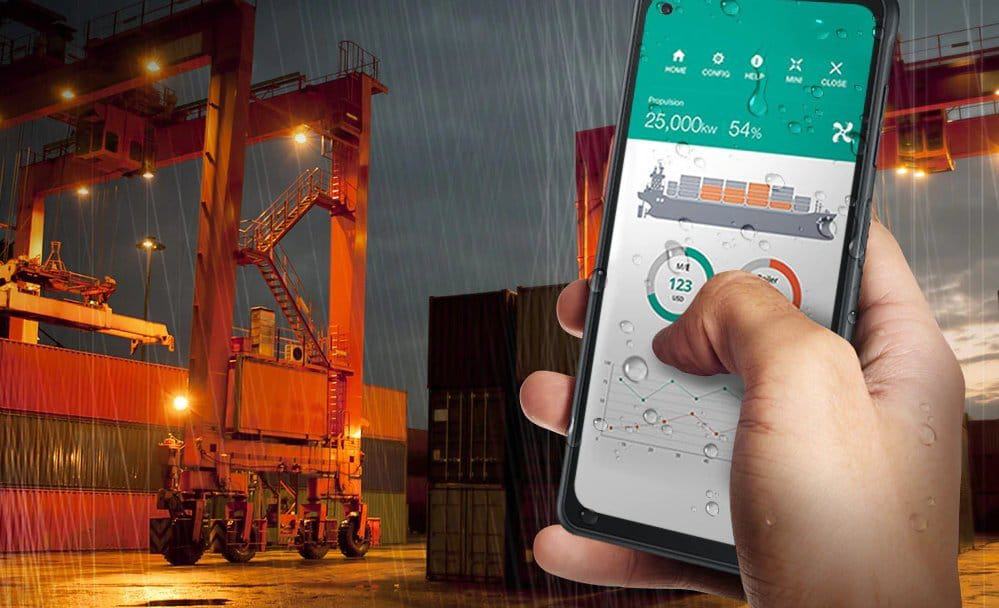 Security and safety
Another advantage of the Samsung Galaxy XCover Pro is that it is a so-called Knox device. The mobile device management solutions of Samsung (and third parties) can completely secure this device and ensure that it is only usable for working with business applications. Encryption can also be applied, and the device can be managed remotely.
In addition, Samsung mentioned during the launch that this device would continue to receive updates in the coming years. Every month, security updates are pushed to the device so that users can work with the latest Android versions. The extended support also makes this device suitable as a point-of-sale solution, where it is used in Kiosk mode in, for example, a restaurant.
Camera and battery life
The Galaxy XCover Pro also has a series of cameras, two at the back and one at the front. We can be brief about this. The camera can take basic pictures, but you shouldn't have high hopes. It can still be used to take work-related photos, but we would rather use a different camera to take beautiful nature or family photographs.
Regarding the battery life, if the smartphone is not used too intensively, it will last a day. If you use the smartphone intensively or as a point-of-sale, you will have to recharge it from time to time. Fortunately, this can be done wirelessly or via the fast charger.
Additional buttons
The Galaxy XCover features additional physical buttons on both sides that you can configure through the Samsung software. For example, you can choose to use a button for a walkie-talkie function or to launch a particular app quickly. In certain situations, this can improve the efficiency of a work process a lot. Something that can be very useful in the earlier mentioned scenarios.
Conclusion
The Samsung Galaxy XCover Pro is a device for a specific demographic. It is absolutely no replacement for a real high-end device and is by no means a workhorse. However, the device is very suitable for people working in sectors where sturdiness and durability play a role. The Galaxy XCover Pro comes to value when the smartphone is dropped or used in a humid environment. The Galaxy XCover Pro can take a beating and easily handles dirt and moisture.
Ultimately, the device is best suited for people in an operational role, in which the device functions as a support tool and not as the primary workhorse. So someone who works in construction, or a field worker who is on the road for installations/repairs, but also as a point-of-sale system, to take orders in the hospitality industry.
We would welcome it if Samsung released a real high-end smartphone as an XCover version. We don't think that would be a bad choice. Unfortunately, this device isn't that. It simply falls short for the demanding business user.
7.5
Sturdy and water resistant
Suitable as a point-of-sale solution
Safe device (continued support and monthly updates)
Not suitable for intensive users
Might slow down with intensive use
Camera's aren't great