Google is breaking new ground for the Pixel line with its new Pixel 5: the device features a conventional design, no unnecessary frills and a lower price. At the same time, the traditional advantages of Pixel phones are still there. All this makes the Pixel 5 an excellent all-rounder. You can read all about it in this review.
The Pixel 4 and Pixel 4 XL were special smartphones. In addition to the clean Android software and good cameras you can expect from a Pixel phone, the smartphones featured special radar controls, fairly large bezels and an underwhelming battery. Because of this, the overall picture didn't seem very balanced. Combined with the high price tag, the smartphones couldn't count on much enthousiasm.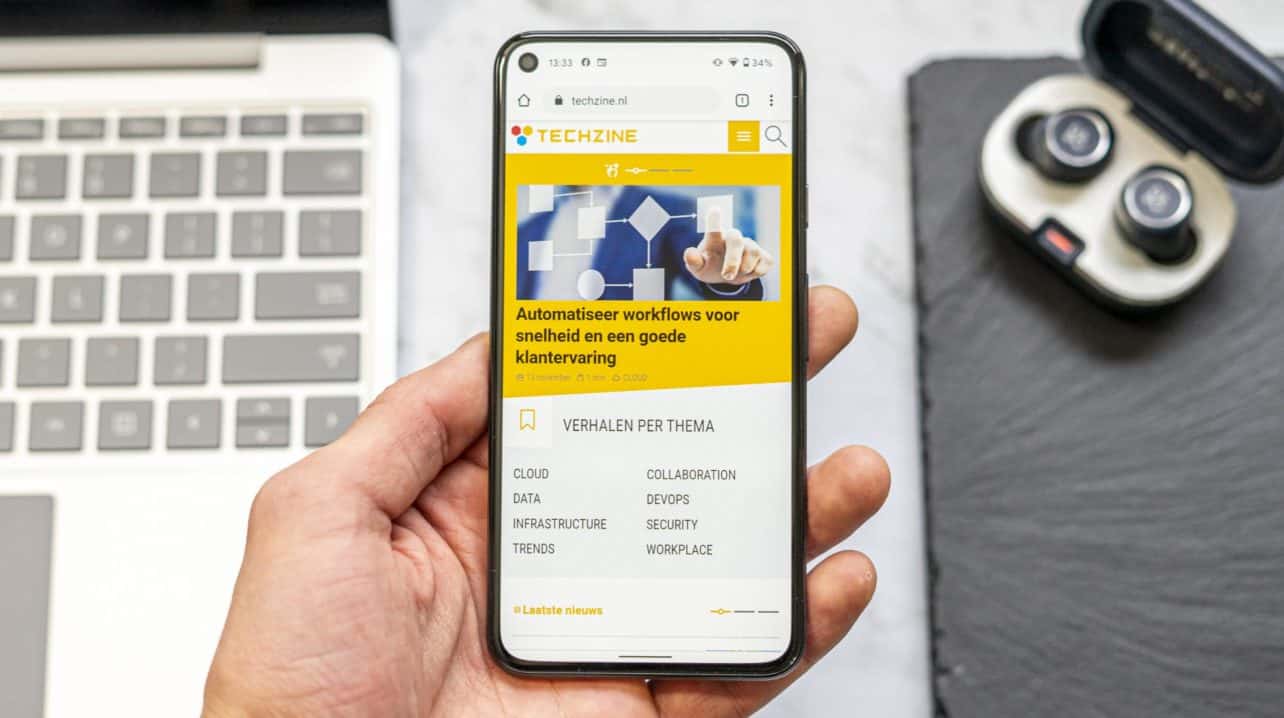 Compared to last year, Google has been very conservative with the design of the Pixel 5. The smartphone has a sturdy and solid design and still mostly relies on its good camera and software experience. Above all, the hardware is more balanced. The high-end chipset has made way for a slightly slower SoC, but this is offset by a better display, larger battery and narrower bezels. The recommended retail price is a bit lower as well: 630 euros in France and a bit less in Germany. In Europe, Google is only selling the phone in Germany, France, Ireland and the UK. In other countries, you can only get your hands on it through grey import. Check the Google Store for availability near you.
Main specifications
| | |
| --- | --- |
| Display | 6″ OLED, 1080×2340 pixels. 90Hz refresh rate |
| Network support | 5G |
| Processor | Qualcomm Snapdragon 765G (2,4GHz octa core, 7nm) |
| Memory | 8GB RAM, 128GB storage |
| Battery | 4080mAh, 18W fast charge, 12W wireless charging |
| Software | Android 11 |
| Camera | 12-megapixel main camera, 16-megapixel wide-angle camera, 8-megapixel front camera |
Sturdy, solid, sustainable
Most smartphones today are made of glass and aluminium. This looks luxurious, but the back is often slippery and can break from a fall. This is why Google takes a different approach with the Pixel 5: it's made of 100% recycled aluminium, coated with plastic. The plastic makes the phone less luxurious to touch, but nicer to hold. The Pixel 5 gives a very solid and sturdy impression and is also IP68 waterproof.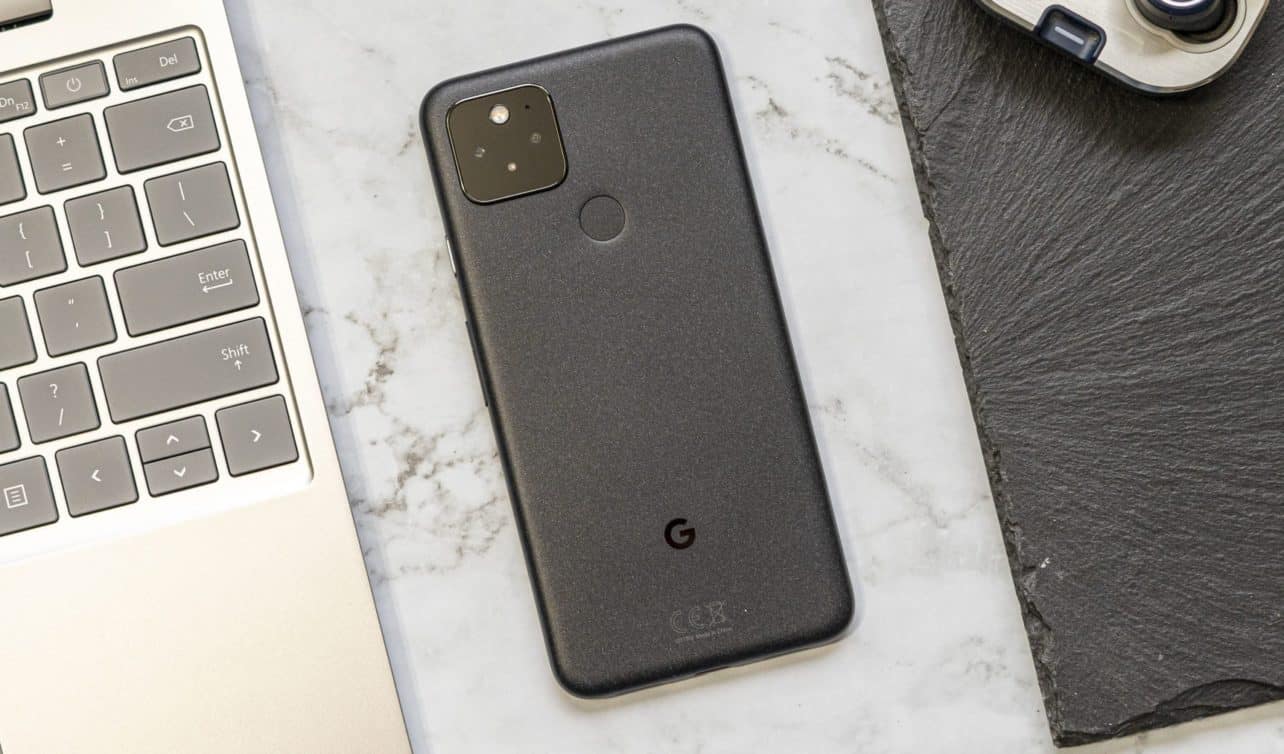 An additional advantage of the plastic coating is that it allows for wireless charging. Aluminium prohibits wireless power transfer, but because of the plastic coating, Google could make a hole in the aluminium housing, making the coil freely accessible. This is a smart solution for combining an aluminium housing with support for wireless charging. Reverse wireless charging is also supported, so you can use the Pixel to charge your smartwatch or wireless earplugs, for example.
The front of the phone looks a lot more modern than previous Pixels. The Google Pixel 5 has narrow bezels surrounding its OLED screen, and a small hole for the camera in the top left corner. Unfortunately, this camera does not support facial recognition. The fingerprint scanner is not integrated into the display but sits on the back of the smartphone. This is less fancy, but as far as we are concerned, it functions better because of it. It can be found by touch and works well.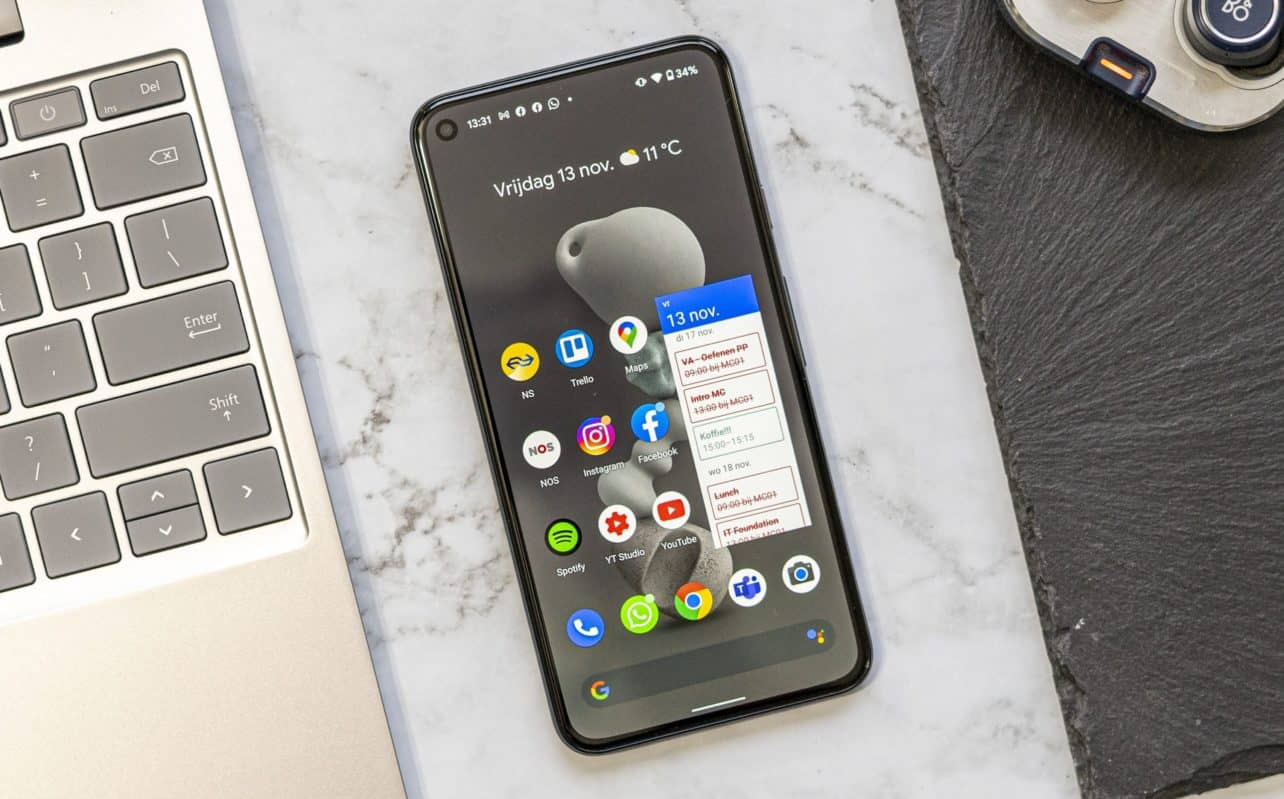 The Pixel 5 doesn't have an audio jack, and the stereo speakers are somewhat limited. There is a reason for this: the Pixel 5 does have two sources of audio, which work together to create stereo sound. One of them is a normal speaker on the bottom, which sounds great. The other audio source is an in-display speaker at the top. This means that the top of the screen vibrates to produce sound. That's good enough for phone calls, but comes out short when you use it for media consumption. So the top 'stereo channel' sounds lacklustre when compared to its bottom counterpart.
Decent display
The display of the Pixel 5 is just fine. It is a 6-inch OLED display with full HD+ resolution and a 90Hz refresh rate. There are smoother and sharper displays out there, and in terms of sharpness and colour reproduction, it just misses out on matching the greatest phones out there.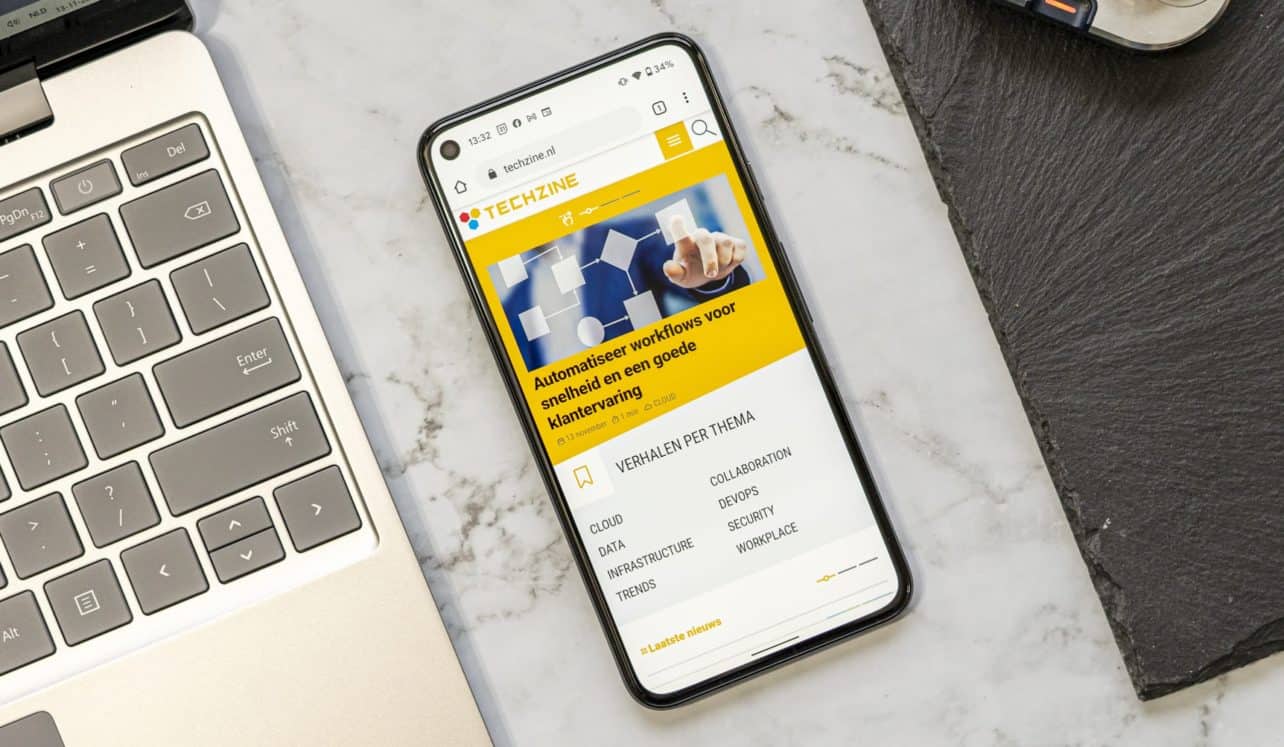 We don't have a problem with that: the Pixel 5 fares well enough in terms of colour accuracy as well as brightness and sharpness. Although we have not been able to try it out in the brightest sunlight, using it in the autumn sun does not cause any problems. We have no reason to believe this would be any different on other seasons during the rest of the year. In short, the screen performs well enough all areas, but nothing more than that.
Quick, but not the quickest
The performance of the Pixel 5 can also be classified as more than enough and nothing more than that. Google has chosen to leave Snapdragon 865 chip be and pick the Snapdragon 765G SoC for its latest flagship. This is a now very popular mid-range processor with 5G support. We also came across it in much cheaper smartphones like the OnePlus Nord, and the 8GB of memory isn't anything special either. The hardware specs are clearly not a reason to pick the Pixel 5 over different smartphones.
In practice though, the Pixel 5 doesn't do anything wrong, not even compared to other devices in its own price range. Although at times you may notice that the smartphone is just a tad slower than other high-end devices, Google's good optimisation ensures that its speed will never annoy you. It remains to bee seen to what extent that will still be the case in two years' time. If performance is very important to you, the Pixel might not be the best choice. But if you just want a nice and quick smartphone, you don't have to worry about the speed of the Pixel.
We do, however, regret the limited storage space of 128GB. Although this is sufficient for many people, the storage is not expandable and you cannot choose a version with extra space. If you would like to be able to store a lot of apps, documents and multimedia on your smartphone, then you can scratch the Pixel 5 off your list.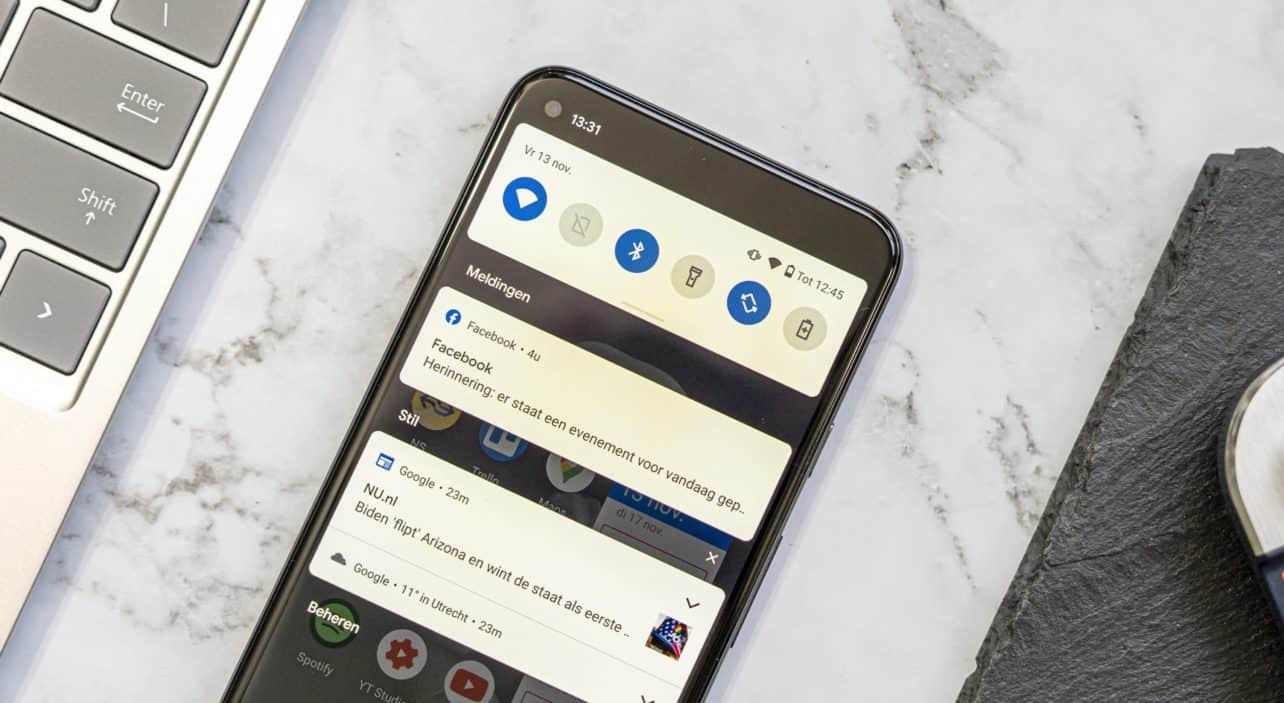 In terms of battery life, the Pixel 5 is a breath of fresh air compared to its predecessors. The 4080mAh battery easily gets you through the day, even with extensive use. When you open the notification centre, the phone presents a reasonably accurate estimate of how long the battery is about to last. So if you do end up running out of power, you can at least plan for it. The only downside when it comes to the battery is that the smartphone can only charge with up to 18W. It takes more than an hour and a half to charge from 0 to 100 percent, which is not very fast by to modern standards.
Android like it should be
One of the Google Pixel 5's main assets is its software. That is, of course, no surprise for a smartphone marketed by software giant Google. The phone features a clean version of Android and is one of the first smartphones to run Android 11. Google has made a few minor additions, such as a weather widget that also shows you your next appointment if it takes place within the next half an hour.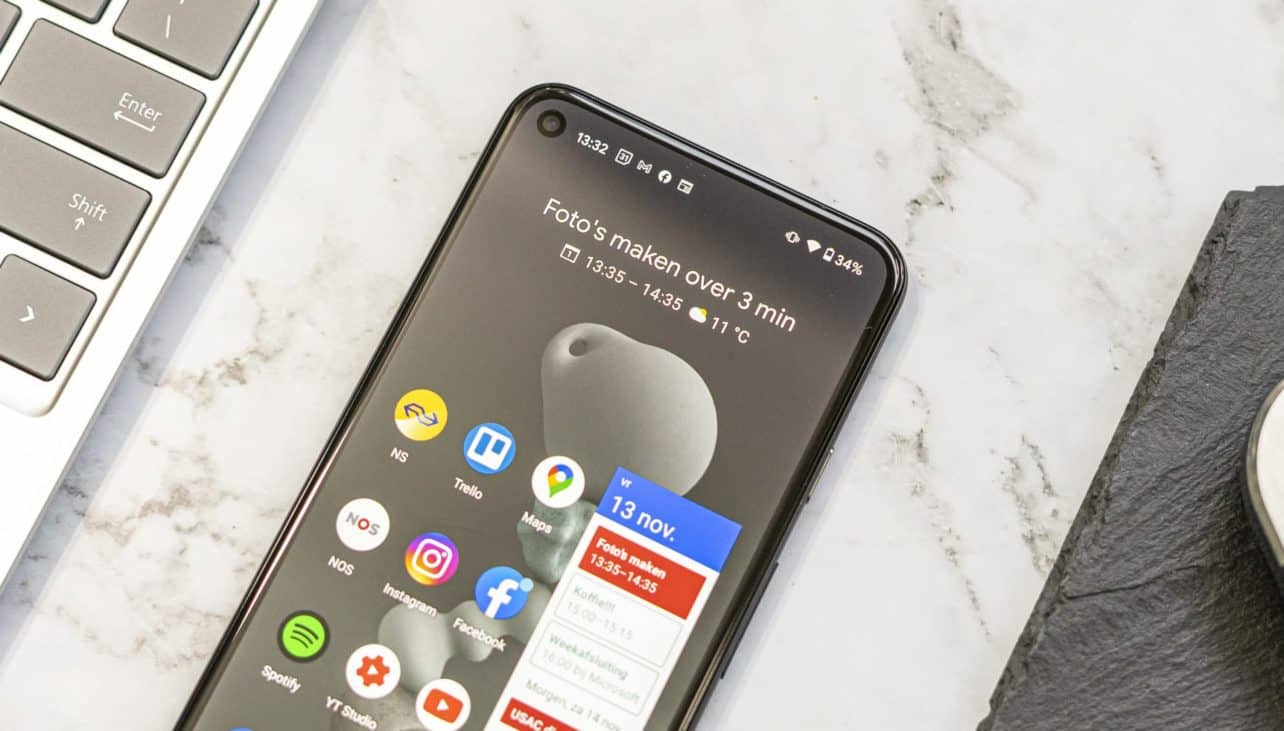 Much more important than the software itself is the excellent support provided by Google. You can be sure that new Android versions will be available to you as soon as they are released for years to come. Beta versions arrive on the Pixel phones first as well, making this smartphone very suitable for Android app developers.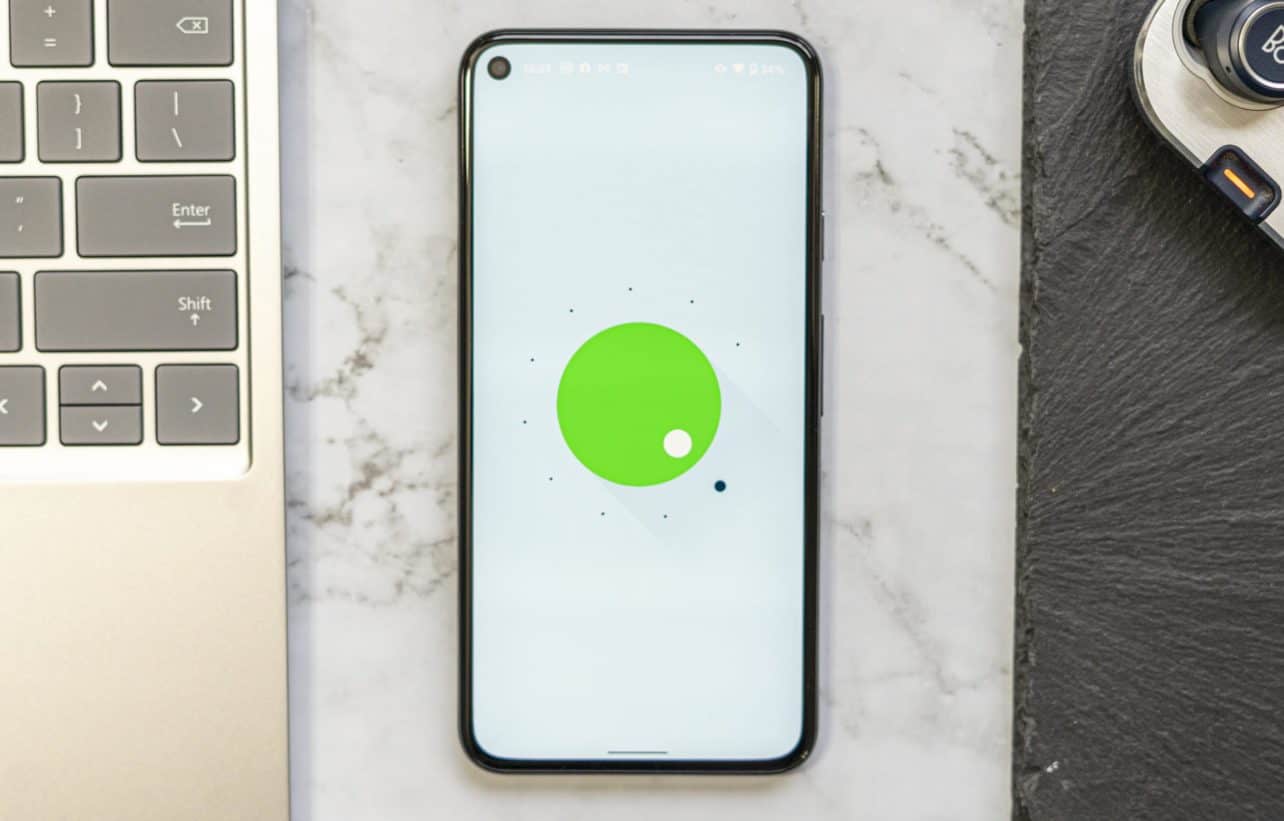 Even for people who care little about the features in new Android versions, the Pixel 5 is still a good option. Security updates are quickly rolled out to the smartphone and Google promises to keep up support until at least October 2023. In addition, the Pixels are the only smartphones that have received an ioXt security certificate and the Pixel 5 is of course part of the Android Enterprise Recommended program.
Software saves the camera
In terms of hardware, the Pixel 5's camera isn't anything special. The smartphone uses the same Sony IMX363 sensor as the Pixel 4 and the Pixel 3. The 12-megapixel sensor that has proven its worth, but is now quite outdated. It's complemented – for the first time in a Pixel device – by a 16-megapixel wide-angle camera. This is a very nice addition that offers a lot of extra flexibility with photography.
Despite the outdated hardware, the Pixel 5 still takes stunning pictures. This is all thanks to Google's sublime image processing algorithms, which combine multiple images into one excellent photo. Almost all smartphones do that nowadays, but no one does it as well as Google.
Almost without exception, the Pixel 5 takes pictures with beautiful colours, excellent dynamic range and good brightness. If you usually take pictures without giving it much thought, the Pixel might just get you the best results you will get from any smartphone. However, you do notice that the hardware is getting a bit outdated from the level of detail the Pixel 5 can capture. Fortunately, this is only a problem if you really zoom in on pictures or make large prints of them.
Another advantage of Google's good software: the portrait mode is excellent. Google's algorithms are great at cutting the subject out of the background and thus creating a natural bokeh effect. However, the overall image quality of such a portrait image is noticeably worse than that of a regular picture.
The video camera and the Pixel 5's zoom features are not as good as we hoped. When filming, the camera makes videos with beautiful colours and decent stabilisation, which can be set at several levels. But the videos are not as stable and rich in detail as those of the very best high-end smartphones. The zoom feature doesn't have its own lens. This means that the Pixel can only do digital zoom, which is not beneficial to the quality. Moreover, there are some bugs in the software: a number of times a zoomed-in photo was suddenly not zoomed in anymore after processing. Google will undoubtedly solve that with a future software update, but until then, it may cause annoyances.
Conclusion
With the Pixel 5, Google is taking a step down in the market, a move which turned out very well. Strong performance, great displays or luxurious designs were never the main selling points of Google Pixel smartphones anyways. In all those areas, the Pixel 5 still performs well enough, so you don't sacrifice that much. Moreover, the Pixel 5 is a better all-round smartphone than its predecessors. The battery performs better, for example, and the gigantic bezels are gone.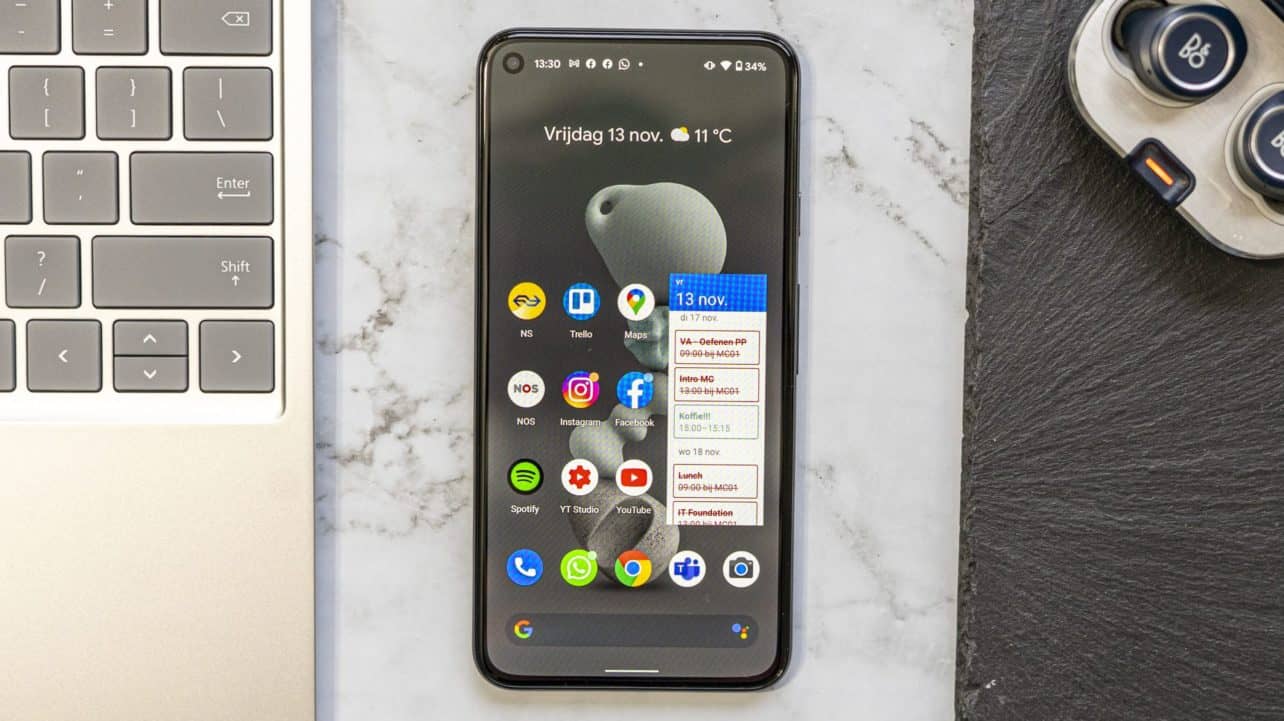 The traditional strengths of the Pixel line-up have remained. The Pixel 5 has a great camera and nice software that Google will keep updated for a long time. Moreover, the smartphone is always the first to receive new Android versions, which also makes it very interesting for Android developers.
Disadvantages mainly lie in the price-quality ratio. With the price of well over 600 euros (even more if you have to import it), the Pixel 5 doesn't offer a complete experience for its money. The slightly slower Snapdragon 765G chipset is more than sufficient, but not very fast for this price range. The charging is not very fast, either. Moreover, the camera is excellent, but with only two lenses not particularly extensive. And the maximum storage space of 128GB can be a bit tight.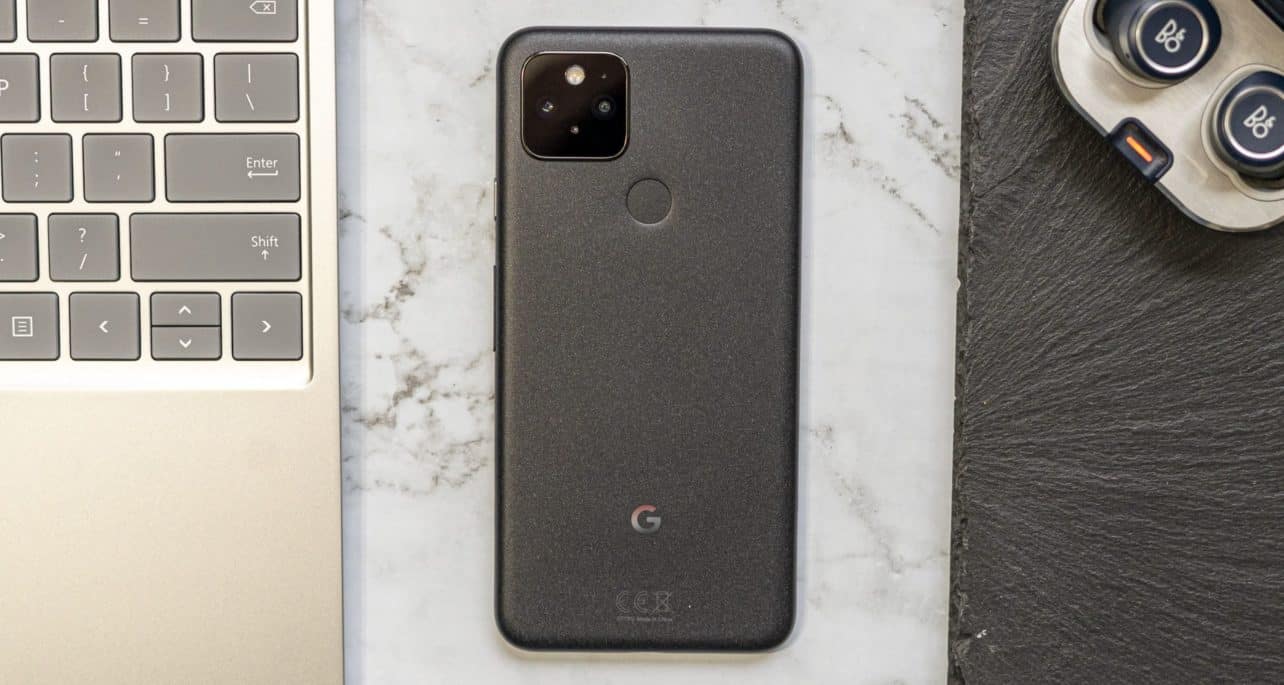 Do you care more about having a safe, user-friendly and solid smartphone than about the latest gadgets or the fastest chipset? Then the Google Pixel 5 is an excellent choice.
8
Great camera
Always the latest Android version
Compact, solid and waterproof
Decent battery
Not the quickest out there
Max 128GB storage space
Not available in all countries