Christian Klein has been appointed as sole CEO of SAP, which will also mean the Intelligent Enterprise will take on a more prominent role. Klein served as COO and was heading the Intelligent Enterprise Group, prior to becoming CEO. This experience will help him and be part of his vision. But what does the Intelligent Enterprise mean? And how can SAP play a role in this?
It is clear that SAP opted for an executive who is working on the Intelligent Enterprise pretty much non-stop. His first SAPPHIRE NOW keynote was all about this vision. According to Klein, it is the right time to become an Intelligent Enterprise, as it lays the foundation for a future-proof company.
According to Klein, three themes are central to a future-proof company: profitability, resiliency and sustainability. When enterprises focus on these themes, they achieve true digital transformation, according to the SAP CEO. The executive of SAP also sees a strong correlation between these topics: "We can become more resilient and make sustainability profitable, and profitability sustainable."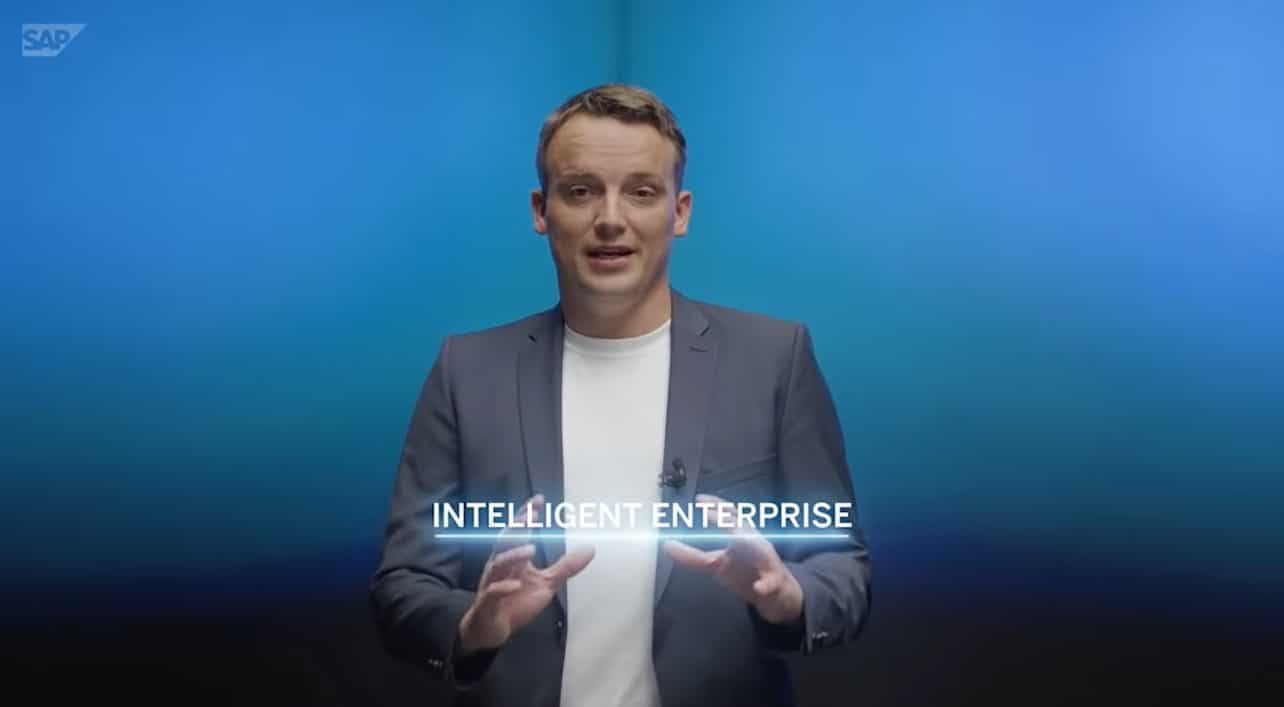 Sustainability
When we take a closer look at these topics, sustainability took a prominent role in the keynote. "Our biggest challenge out there is the climate change," Klein said. In this aspect, we are currently at a turning point. That is why we can no longer ignore this theme and SAP wants to play a role in making organisations and society more sustainable with its software.
Many enterprises are aware they should take action to fight global warming. This awareness is, among other things, encouraged by society. Some consumers take into account the sustainability of a company when purchasing goods and services. However, making business operations more sustainable can also be a challenge and support from many different sources can be helpful. The same applies to software, which has a supporting role.
Klein has considerable ambitions in this regard. In his keynote, he referred to several sectors in which the company is active. "If major industries such as utilities, agriculture, and transport alone, were to use digital technology to significantly reduce their carbon output, this could equal the positive impact of 500 billion trees. Just imagine the impact if all industries join the effort. We can make this happen, as 85 percent of the largest carbon emission intensive companies run our software to manage their processes."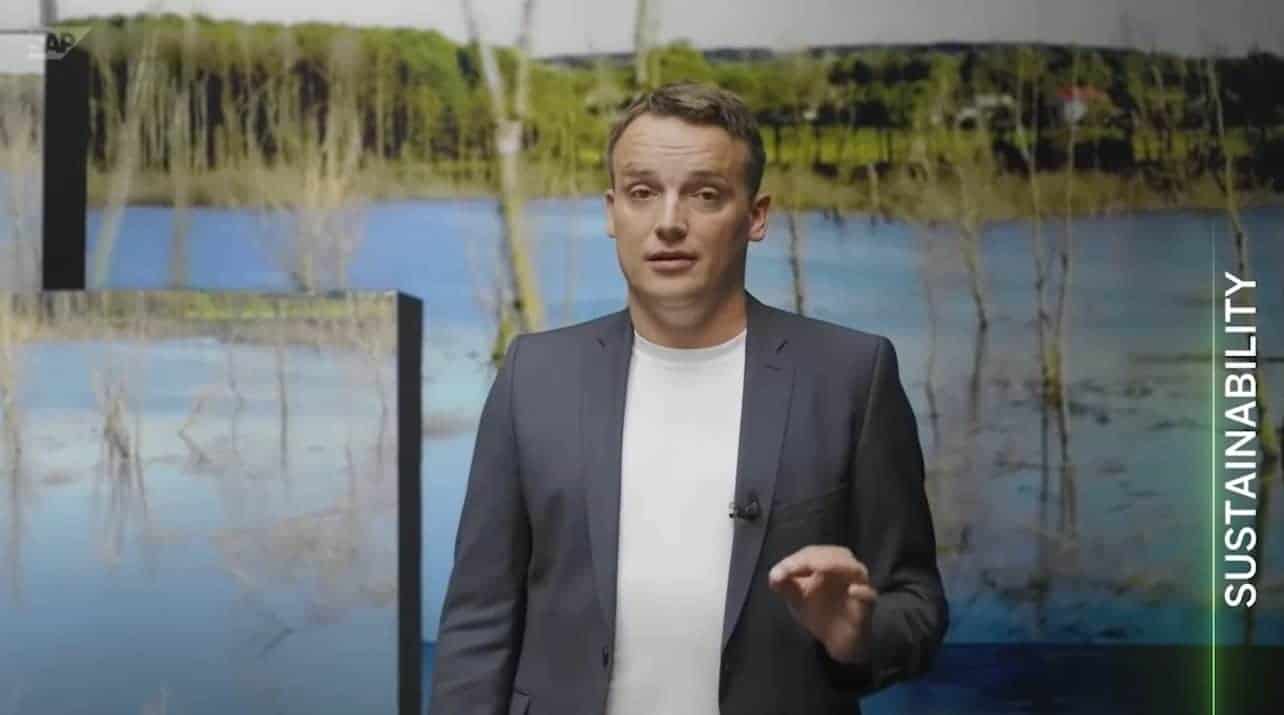 Because SAP software manages a lot of business processes globally, and therefore also has a lot of business data of enterprises, multiple customised applications and analytics can be applied for sustainability. SAP introduced Climate 21 during SAPPHIRE NOW, which is a tool that provides insight into the emissions of products and business operations. The intention is to further develop this tool, as well as the overall sustainability efforts.
Resiliency
In addition to sustainability, an Intelligent Enterprise also focuses on resiliency. These are the companies that have the right to exist. The lockdowns in various countries have once again made that clear. "Companies must be resilient in order to survive," Klein says about the pandemic.
The CEO argues that enterprise using innovative technologies already had a competitive advantage before the crisis, while showing greater resiliency during the crisis. Companies applying new (technological) business models and automation, combined with an adaptive supply chain, are prepared for unexpected circumstances. This makes them resilient.
Building these organisations is what SAP has been trying to support for a long time. By embedding processes in the software, whether it is ERP or CRM, you can achieve a lot of modernisation and automation. It also enables you to make your supply chain more dynamic, which contributes to a resilient company.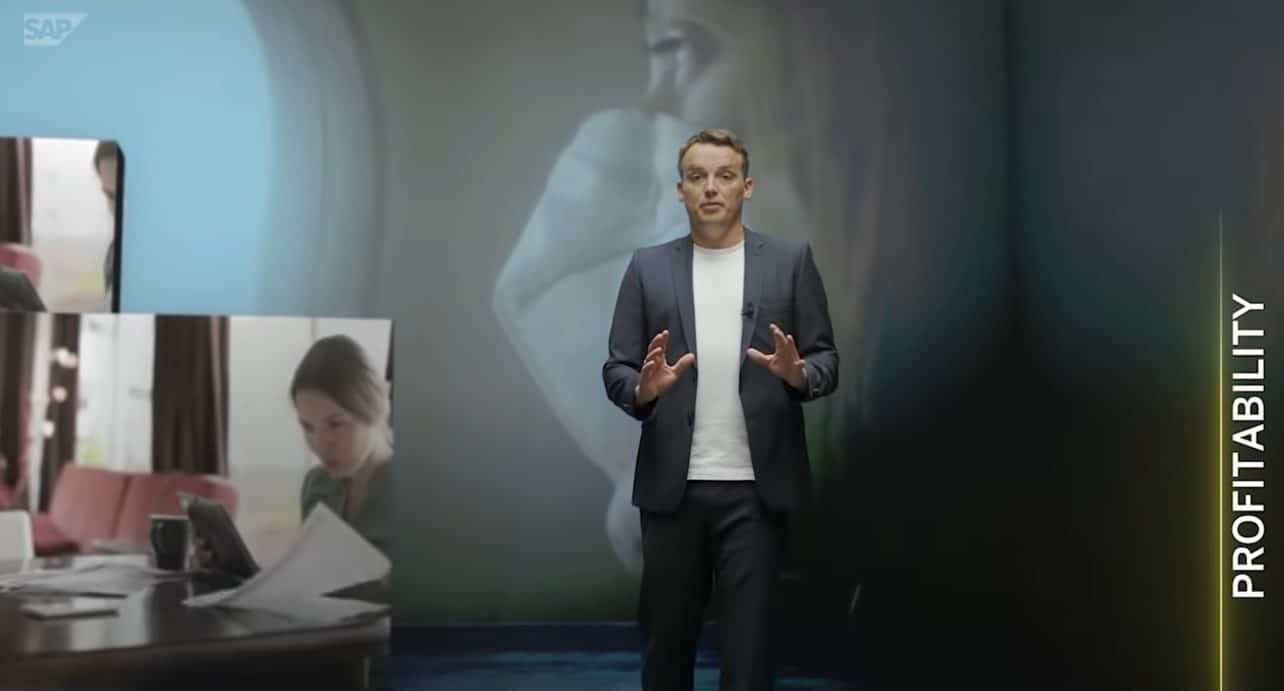 Profitability
The last theme that should be leading for the Intelligent Enterprise is profitability. For many companies, this is one of the biggest goals. SAP applications can be used to accelerate revenue and achieve growth. For example, companies can use the software to apply analytics to identify new business opportunities or use Experience Management to deliver personalised services to customers. In addition to these profit-enhancing features, SAP expects emerging technologies to achieve an additional profit boost. Think about using artificial intelligence to achieve automation and make employees more productive. This, ultimately, increasing the profit of a company.
Do the three themes converge?
Klein stated during SAPPHIRE NOW that profitability, resiliency and sustainability are gradually converging. Of course, a company determines their own mix to be a healthy business. The current pandemic has proven that. The primary focus of companies, when business operations declined and people started working from home, was becoming more resilient. Suddenly there were a lot of external factors that endangered the business continuity. When many companies improved their resiliency, the focus shifts to profitability. In this way, the survival of enterprise can be guaranteed more effectively. Only when resiliency and profitability are at the right level, companies consider investing further into sustainability.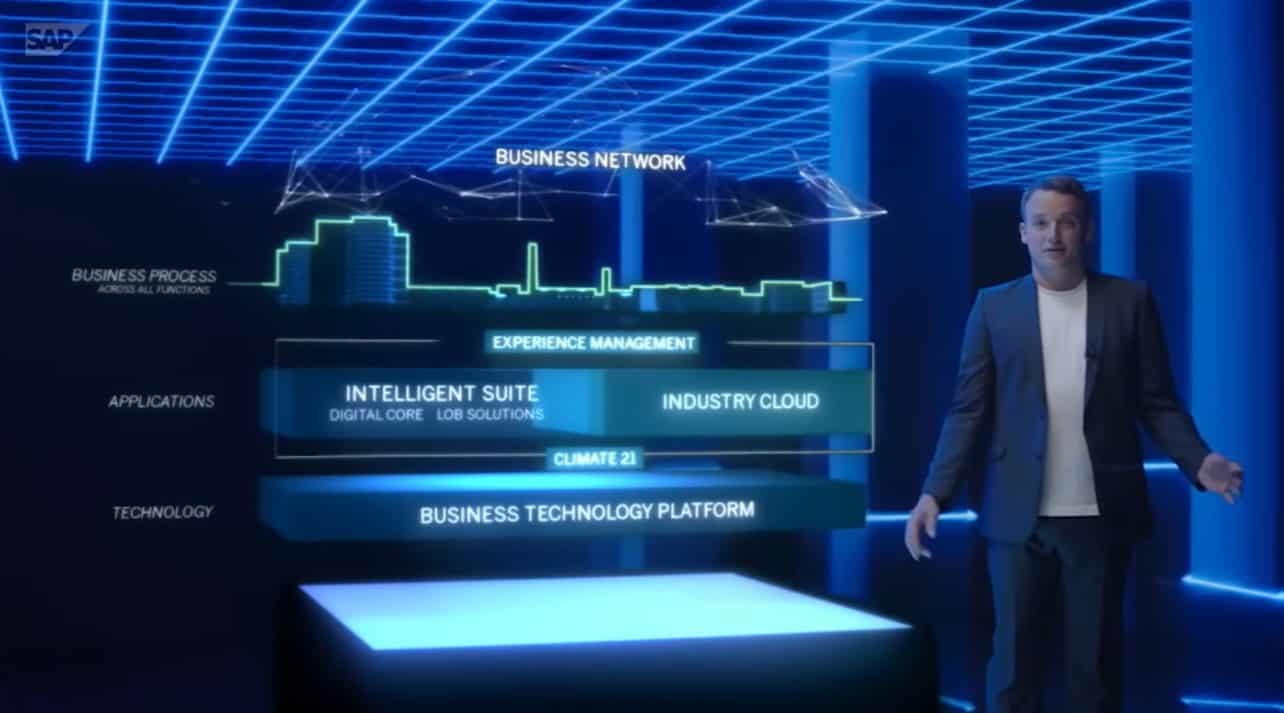 Finding the perfect mix of profitability, resiliency, and sustainability, however, always have been something company and industry specific. Some industries face a major challenge figuring out how to become more sustainable. Different stakeholders, such as the government and industry leaders, should come together to set goals. Still sustainability cannot be realized as soon as other industries will, for example at nonprofit environmental organisations. In addition, there are many companies that see sustainability initiatives as expensive projects, while other companies want to increase their profits by making them more sustainable. Enterprises must take everything into account when finding the desired mix.
Technology as support
An Intelligent Enterprise decides how valuable each topic is but have to take every theme into account. SAP technology can support this in many ways. According to Klein, three principles are leading:
Integration: "We will deliver strong business process integration across the entire value chain."
Innovation: "We will introduce innovation into our portfolio and deliver new, distinctive business innovations."
Agility and speed: "We will accelerate both time-to-value and innovation cycles."
Klein's Intelligent Enterprise vision has been around for years but and is still in development. Consistent innovation will contribute to further supporting the profitability, resiliency, and sustainability goals of companies. We are looking forward to what the future of Intelligent Enterprise will bring.