HPE has partnered with the startup in biotechnology and artificial intelligence (AI) Jungla to enable real-time milling of advanced personal medical care. Specifically, the aim is to accelerate the understanding and use of genetic and genomic testing in clinical situations.
Increasingly, genetic and genomic tests are being used in medical treatment processes to provide affordable care that is entirely tailored to individual patients or precision medicine. In this way, treating physicians can then make better diagnoses and apply unique and targeted treatment methods for the patients.
Generating and obtaining unique genetic and genomic data has been a relative process for a long time, but there are still a number of bottlenecks for its actual use. For example, the existing processes and standards for interpreting this information in clinical laboratories are still highly dependent on manual pattern recognition and correlation. This barrier slows down medical research and limits the scalability, usability and integration of genomic information in clinical workflows for real-time diagnosis and management.
Cooperation with Jungla
To solve these problems, the startup Jungla has now developed a mathematical and experimental Molecular Evidence Platform (MEP) to systematically generate, evaluate and monitor problems. The platform then shares relevant guidelines for clinical interpretation of test results. As the performance and range of the platform increases, Jungla integrates more and more mechanistic approaches to achieve results, such as hi-res molecular analysis.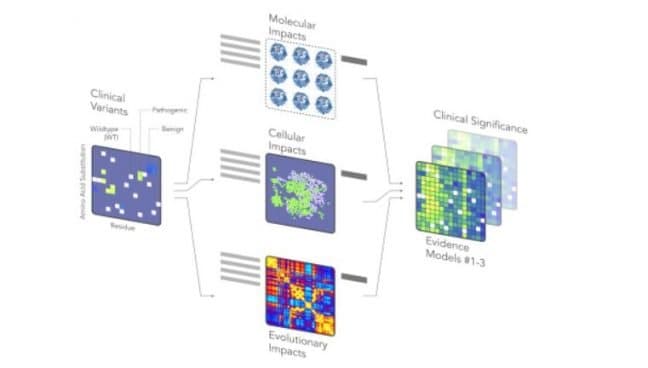 HPE helps the startup to compare datasets on a large scale. For this purpose, the supplier, for the development of a so-called genometics insights engine, loaded the enormous datasets of Jungla into its 48TB Memory-Driven-Computing (MDC) Sandbox solution. With this solution, hi-res molecular analysis can be delivered through Jungla's Molecular Evidence Platform about 250 times faster than traditional hardware. The MDC architecture now in use by HPE, combined with the unprecedented data processing capacity of this technology, should reduce the risk of human error during the analysis process and should ultimately lead to faster results.
Greater collaboration in clinical medicine
The cooperation with Jungla takes place within a broader framework in which the infrastructure specialist cooperates with researchers in life sciences and clinical medicine. Other collaborations include the Living Heart Project, the German Centre for Neurodegenerative Diseases (DZNE) and the Blue Brain Project.
In addition, HPE also announced that the creation of real-time personalized medical patient care is a new spearhead for its Tech Impact 2030 collaboration program between HPE and the World Economic Forum. Under Tech Impact 2030, HPE and the World Economic Forum bring together experts from the public and private sectors to bring about meaningful changes in a number of key societal challenges.
This news article was automatically translated from Dutch to give Techzine.eu a head start. All news articles after September 1, 2019 are written in native English and NOT translated. All our background stories are written in native English as well. For more information read our launch article.