AWS made IoT TwinMaker generally available. TwinMaker allows companies to create a digital twin of physical devices and environments.
Companies can develop and build digital versions of physical environments. Digital twins allow users to test the environments without causing downtime. AWS IoT Twin Maker provides real-time updates of physical devices to digital twins, meaning an exact copy of the physical device is always available. This allows users to run simulations of product, process and component behaviour.
Functionality
The solution allows companies to develop digital twin environments by connecting data from different sources. Think of applications and video feeds. Various data streams are connected to data sources. The connectors merge the data, which is synchronised in real-time.
Customers can also import existing 3D models to create 3D visualisations, including BIM and CAD files. A digital twin graph is built, which combines connected data sources and virtual files of physical systems and devices in a digital twin environment.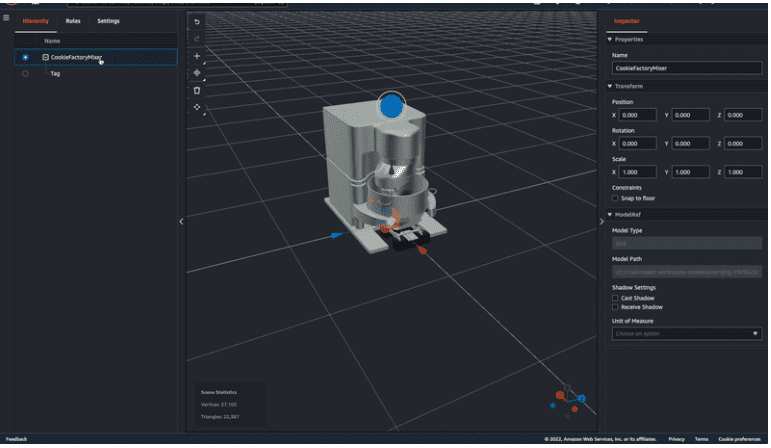 Suitable for most
AWS IoT TwinMaker should bring digital twin capabilities to more companies, allowing most businesses to benefit from downtime prevention and operational efficiency. The service has no start-up costs. Customers exclusively pay to access the data needed to power their digital twin environments.
The service is now available in Europe (Frankfurt and Ireland). Other cloud regions will be added soon.