OpenAI has introduced plugin functionality for ChatGPT. The feature allows third-party applications to use the generative AI features.
The new plugin functionality, announced at the launch of the paid service ChatGPT Plus, is designed to address problems of large NLP models. These may include reducing hallucinations, staying abreast of recent events and providing access to more proprietary and personal information sources.
Access to current data
The ChatGPT plugin functionality gives access to newer data than what the generative AI tool was initially based on, according to documentation published by OpenAI. This expands the capabilities of the generative AI tool. The original tool only provides access to the information, through 2021, on which the model was trained.
This makes it possible to retrieve real-time information, such as sports results, stock information and breaking news. Also, the ChatGPT plugin functionality can process knowledge information, such as company documents and personal notes. Furthermore, it is now possible to have ChatGPT perform actions. Think of booking a plane ticket or ordering food.
Integration with third parties
For now, the plugin functionality is only available to a small number of users, but availability will be expanded over time. Initially, OpenAI has provided the feature to several third-party providers. This will allow them to bring ChatGPT features to their own applications and platforms. The third parties benefiting from the new functionality are Expedia, FiscalNote, Instacart, KAYAK, Klarna, Milo, OpenTable, Shopify, Slack, Speak, Wolfram and Zapier.
Other interested parties must sign up on a waiting list. Once admitted to the plugin environment, they can build their own plugin, following instructions, that integrates ChatGPT functionality with their own applications or platforms.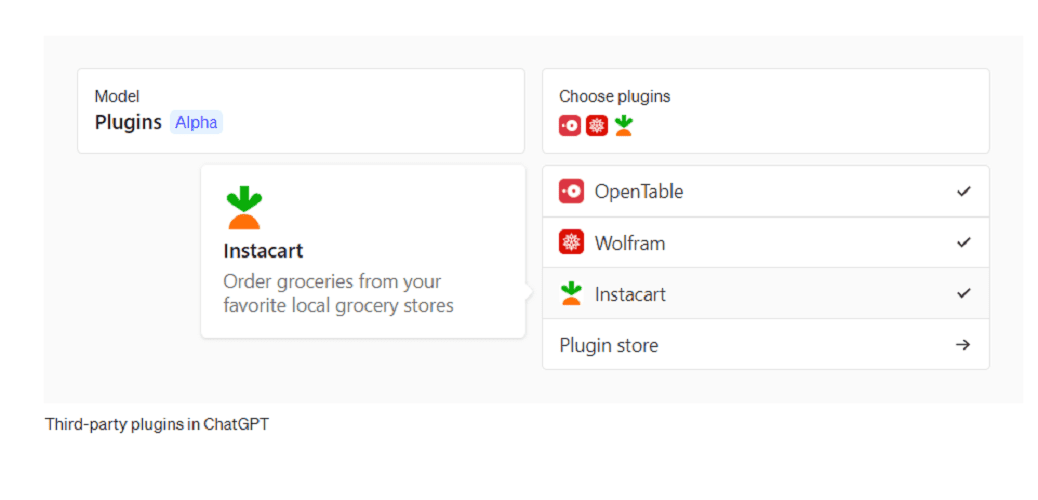 Web browsing and code interpreter
Another plugin hosted by OpenAI itself enables Web browsing via ChatGPT. This allows users to use the generative AI tool to retrieve the latest information from the Internet. This plugin is also being tested now.
Furthermore, the developer is introducing a plugin or code interpreter based on ChatGPT that writes Python code. The Python interpreter is a sandboxed, firewall-protected programming environment with some "volatile" disk space.
The code interpreter plugin is further evaluated in 'persistent' sessions. These sessions are active for the duration of the chat sessions but do have an ultimate timeout, OpenAI points out. The code interpreter plugin's specific chat sessions can be "stacked on top of each other," so that complete code can still be written. Uploading files to the current AI chat environment and downloading code files are also supported.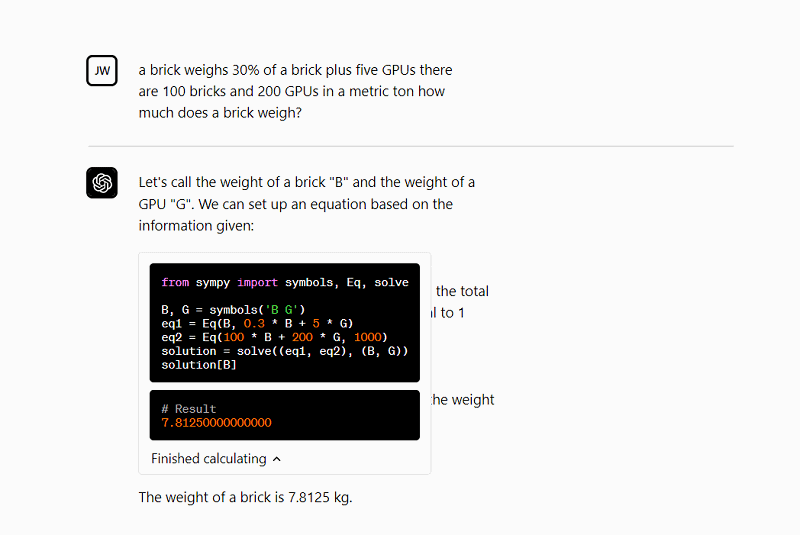 OpenAI sees many possibilities for this interpreter plugin, such as speeding up the work of especially non-experienced programmers. Use cases include solving both quantitative and qualitative mathematical problems, performing data analysis and visualizations, and converting files to other formats.
Attention to potential misuse
It is notable that OpenAI says it has done a good job of identifying the potential risks posed by these plugins. During the development process, the plugins were supposedly tested to see how they could be misused for (malicious) purposes. Users and researchers are invited to provide further feedback on this.
OpenAI plans to further expand the number of ChatGPT plugins in the near future.
Also read: OpenAI introduces paid version ChatGPT Plus