Oracle is expanding Oracle Fusion Cloud Human Capital Management (HCM) capabilities. Within existing HR processes, the company has added AI functionality for better productivity.
HCM is built on the well-known Oracle Cloud Infrastructure (OCI), the engine behind the tech giant's cloud services. The solution has been around since 2011 and is particularly popular in the United States. Many US engineering and manufacturing companies use HCM, in addition to financial institutions, healthcare facilities and enterprise service providers.
New possibilities
Anyone following generative AI solutions in business in recent months will be able to predict the nature of the new opportunities within HCM. Namely, the technology is especially suited to reformulating, summarizing and building upon a large amount of existing data. The same can be seen here.
One is Assisted Authoring, which allows employees to create content quickly and easily. A short list of requirements produces a full draft text for a job posting or performance target, for example, via the AI tool. It is a common HR task that can at least be set up quickly this way.
In addition, there are Suggestions. This allows one to request suggestions for survey questions within HCM or provides development tips for managers to respond to employee needs. All of this would fit within a company's existing vocabulary, something thus far beyond simple templates.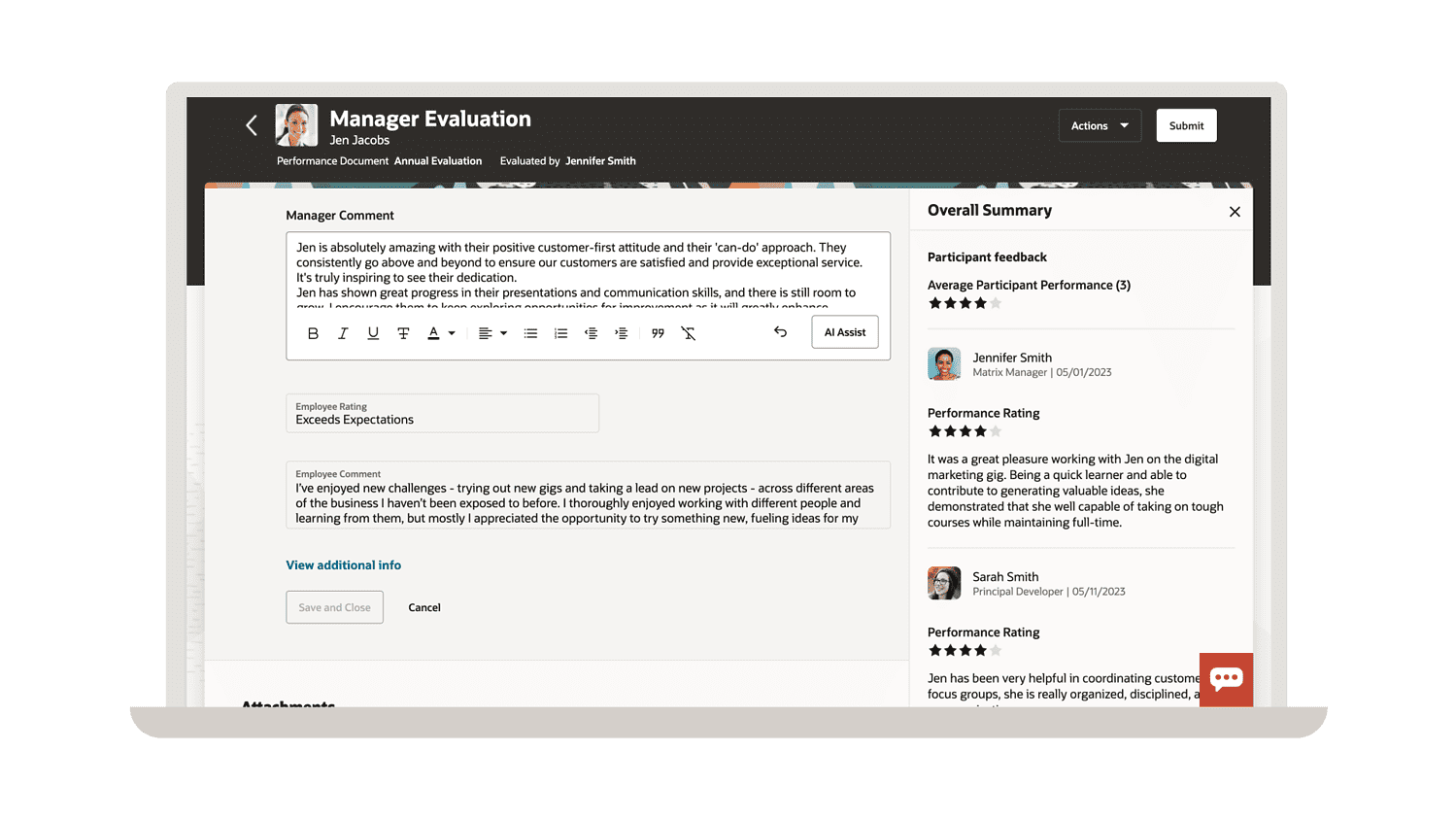 Finally, Oracle talks about Summarization, which not entirely surprisingly can summarize main points from one or more data sources. For example, the company offers a summarized version of a report on an employee's performance based on feedback from the worker in question, colleagues or managers.
Impact
Execute VP of Applications Development at Oracle Cloud HCM Chris Leone characterizes the effect of generative AI as a "direct impact." According to him, the innovation lowers friction within an organization by reducing workloads and saving time.
"We have already identified more than 100 highvalue-added scenarios for generative AI in HR. But we're only just getting started! With the help of customers, who drive approximately 80– percent of updates to our products, we are continually embedding new use cases that enable organizations to embrace continuous innovation and perpetually improve HR processes and productivity," added Leone.
Also read: Oracle's strategy for generative AI revolves around infrastructure and apps