Data company Alteryx is reportedly putting itself in the shop window for a takeover, Reuters sources say. The reason would be a difficult period.
Competition with the data science and analytics capabilities of major players such as Microsoft and Oracle make it difficult for Alteryx to gain a good market position. In addition, there are setbacks surrounding new products.
As a result, Alteryx's share value has dropped significantly over the past 12 months. According to experts, Alteryx's overarching value now stands at about 2.3 billion euros ($2.5 billion). This makes the company an interesting option for a takeover.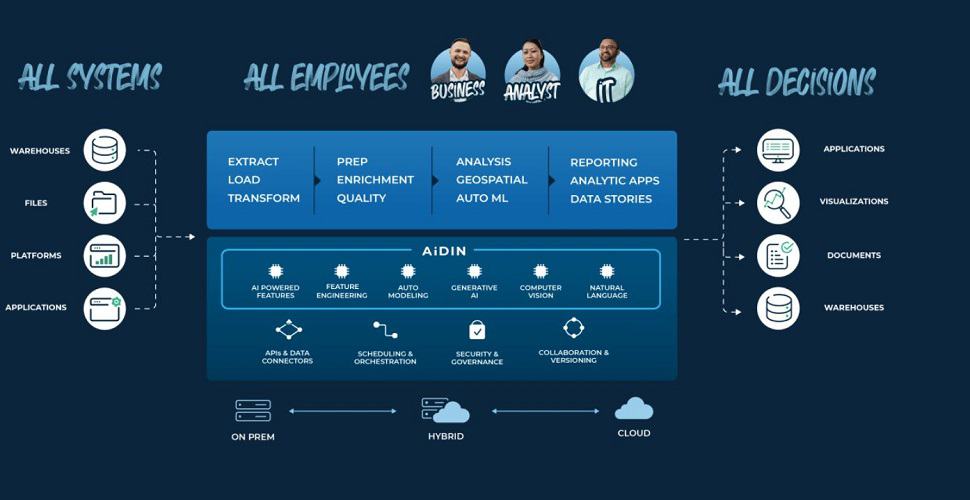 Takeover by private investors
This takeover is now apparently being actively explored by Alteryx, writes Reuters. It has engaged the investment bank Qatalyst Partners to find a potential buyer or buyers.
Among other things, there would be interest from private investment firms. Insight Partners, which already has a significant stake in the company, would not get involved in the possible acquisition because it itself is among the potential buyers.
Not yet a done deal
Current negotiations appear not to have resulted in a lucrative proposal yet that does justice to the market value. Therefore, according to sources, it is still possible that Alteryx may refrain from selling itself to another party.