Microsoft today unveiled Windows 11 23H2. A new major update to Windows 11 that includes more than 150 new features, but also has Windows Copilot integrated into the taskbar. With the push of a button, a side panel will appear where you can ask questions.
Microsoft Copilot should soon completely change your experience in Windows 11. With the presence of this personal assistant, you can perform tasks simply by asking questions. Whether it's about your system settings, for example enabling or disabling darkmode. Or finding information on the Internet or using Microsoft Office solutions more effectively.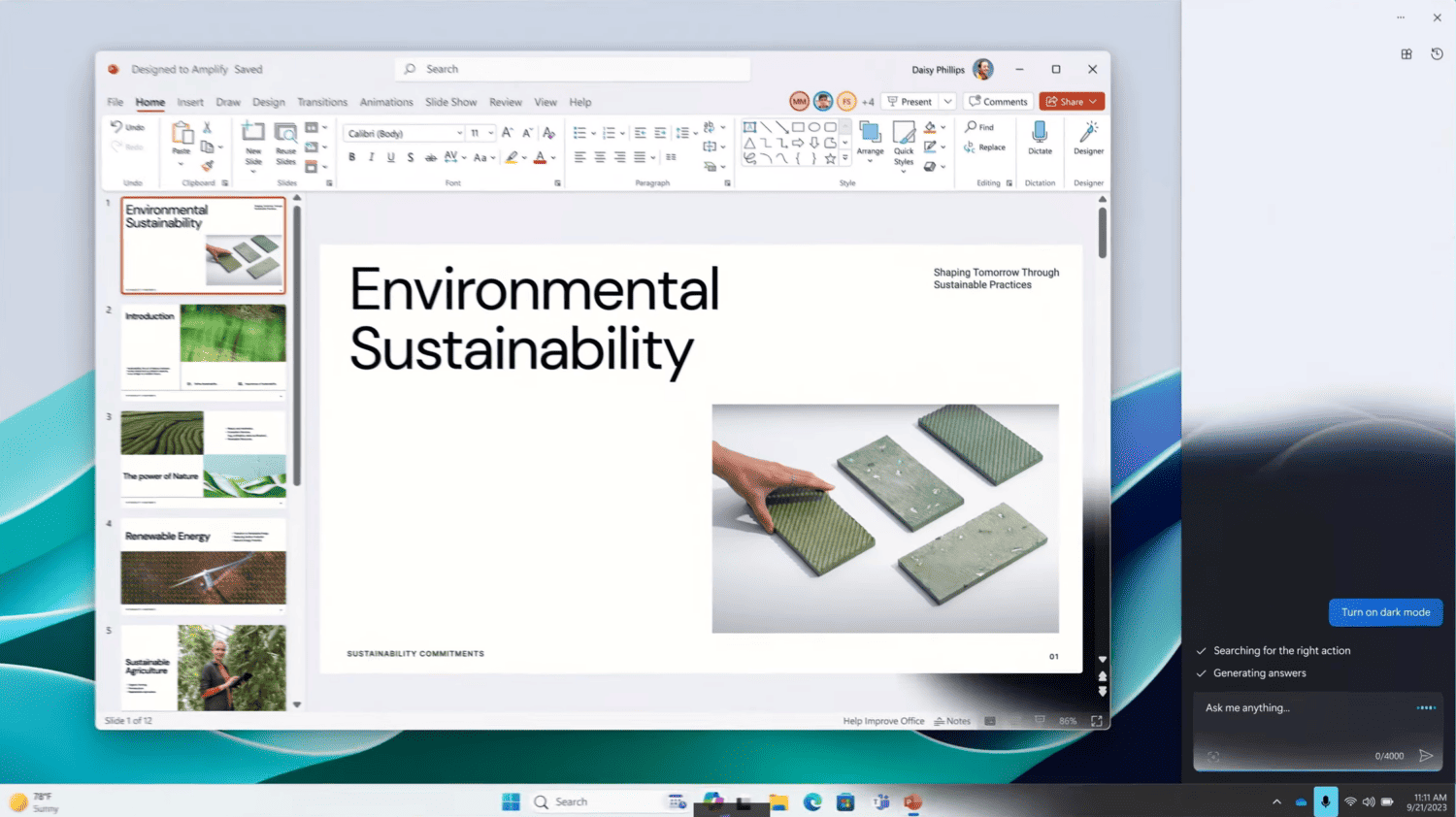 Windows 11 23H2
The Windows 11 23H2 update will be available on Sept. 26. Which includes the basic version of Microsoft Copilot. Then on Nov. 1, the expanded business version of Microsoft 365 Copilot will become available, which will allow you to use the assistant in Word, Excel, PowerPoint, Outlook and even OneDrive as well.
Among the many new features in Windows 11 is a new version of Paint, which now works with layers to make even better adjustments to images. Also, the Photo app has been improved to quickly make adjustments to photos, such as blurring the background. The advanced photo features you have had on your smartphone for ages are now coming to Windows 11.
The more important features are Windows 11 Backup, which makes it easier to switch Windows PCs. It allows you to easily transfer your files, applications and configurations from one PC to another. Also, the file explorer has been redesigned, making it easier for users to work with files. Finally, Outlook for Windows will replace the existing Mail and Calendar application in Windows 11. Outlook for Windows is a new version based on the online version of Outlook, though less powerful than Microsoft 365 Outlook. Although those versions are getting more alike, as Microsoft 365 Outlook will also be revamped in a few months. For a complete overview watch the video below:
Edge browser and Bing Chat
The Microsoft Edge browser will also feature Copilot, mainly integrating with Bing for searching online. In addition, users will have access to Bing Image Creator, which allows them to ask Copilot to generate an image. The new DALL-E 3 LLM will be used for this purpose.