For the first time in five years, Microsoft is redesigning the icons of its Office applications. The new icons are part of a broader redesign that the company is implementing through Office 365.
According to Microsoft, the new icons are more modern and simple, so that they are more visible on the different platforms on which the apps are available today. Office knows its home on Windows, Mac, Android and iOS. Microsoft has been building a common base code for some time to push fast monthly updates to all platforms.
Office transforms into a collaboration package that lets you collaborate in real time from virtually any device. We've injected our tools with powerful AI [] We've also added completely new apps to the suite, such as our AI-powered meeting and chat service Microsoft Teams, writes Jon Friedman, who leads the Office design team, in a blog post. As a signal to our customers, we have renewed our Office icons to reflect these important product changes.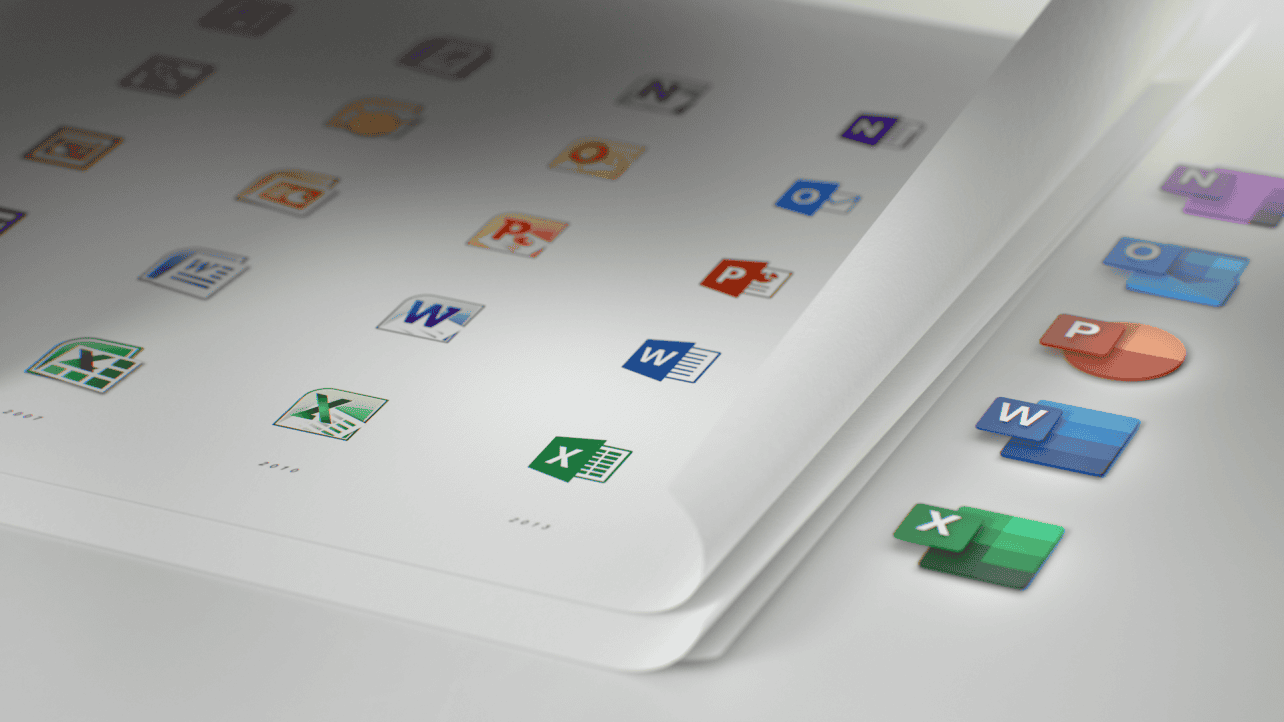 New but familiar
The new icons stick to the familiar colour palette, but place less emphasis on the corresponding letter. According to Friedman, the two-layer design allows the letter and symbol to be detached from each other if desired. This allows us to maintain the familiarity and at the same time emphasize the simplicity within the app, explains the designer.
The most important task for the Friedman team was to create new icons that are both innovative and familiar to the millions of Office users. We wanted a visual language that emotionally resonates between generations, works on different platforms and devices, and reflects the kinetic nature of today's productivity.
The new icons will be rolled out in the coming months and fit within Microsoft's broader efforts to introduce Fluent Design in Windows 10 and Office. Earlier, it also cut through the Office ribbon to simplify the interface of the Office apps.
This news article was automatically translated from Dutch to give Techzine.eu a head start. All news articles after September 1, 2019 are written in native English and NOT translated. All our background stories are written in native English as well. For more information read our launch article.