VMware has combined its Tanzu Service Mesh and NXS Advanced Load Balancer into a new service. The service, called Modern App Connectivity, provides a comprehensive solution for deploying new applications.
With Modern App Connectivity, users get a single solution that brings together policies, monitoring, visualizations and observability. Features include Layer 4 load balancing, an ingress controller, global load balancing, web application security, integrated IPAN and DNS, end-to-end visibility and encryption of services and a policy framework for managing traffic and security.
This makes the service a combination of Tanzu Service Mesh and the NSX Advanced Load Balancer. The connectivity functions will be transferred from Tanzu Service Mesh, and the load balancing and ingress features from NSX.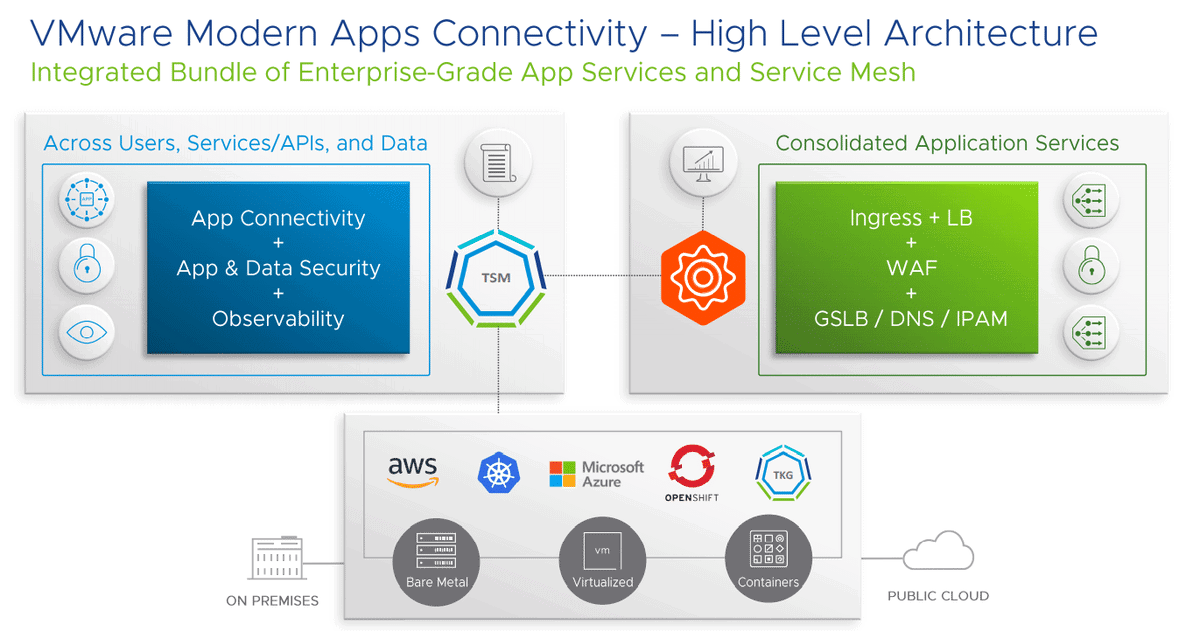 Help in modernising applications
With this solution, VMware wants to simplify the path to application modernisation. This involves more than just making an application suitable for Kubernetes. However, there is more to it than just making network connections and security work within Kubernetes. Connecting with VMs, existing applications and cloud services are still aspects where companies struggle. VMware wants to help with this with the Modern Apps Connectivity platform.
The platform offers tools to connect Kubernetes applications in different VMs, ensure that the applications remain stable and that the security of the applications and the data within is fully guaranteed.
Availability
The solution is designed to be platform-independent. Currently it is primarily suited to VMware Tanzu, Amazon EKS and upstream Kubernetes, but support for Red Hat OpenShift, Microsoft Azure AKS and Google GKE is in preview. It builds on the Modern Network Framework that VMware unveiled last fall.