Zebra Technologies introduces three autonomous mobile robots (AMR) for selecting and transporting items in warehouses.
The introductions are part of Fetch Robotics' E-Commerce Fulfillment system. Fetch Robotics, a developer of AMRs and adhering software, was acquired by Zebra Technologies in July of this year. With the acquisition, the E-Commerce Fulfillment system landed under Zebra Technologies' banner. This system encompasses the range of AMRs and software to automate sorting, inventory management and shipping activities in warehouses. The three new robots — FlexShelf, FlexShelf Guide and FlexShelf Guide Dual — play a key role in the latter.
Zooming in
The robots provide warehouse workers with the most efficient route for picking products. Picking describes the movement of items on shelves to bins for further transport. Furthermore, the robots are capable of autonomously transporting loaded items to the starting point of the next link in the logistic chain.
The FlexShelf Guide and FlexShelf Guide Dual are equipped with put-to-light and pick-to-light technology. Through visual cues, a display leads employees to the first-next item location, visualizing the number of items to be placed in a bin. FlexShelf, the most basic variant of the trio, does not include a display, thereby making it suitable for organizations that already work with headsets, HUDs or scanners to communicate the optimal route to employees.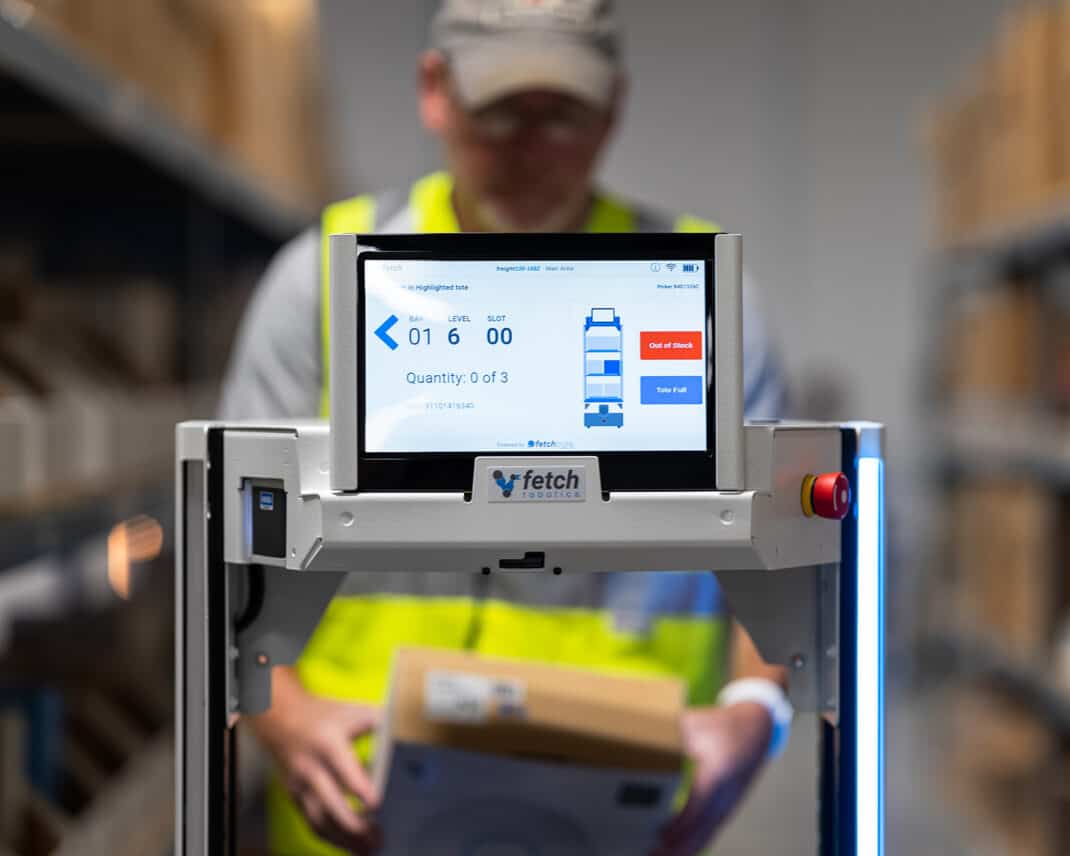 Fetchcore Enterprise
All FlexShelf AMRs run on Fetchcore Enterprise cloud software. The platform integrates with existing tooling for warehouse management and warehouse execution. According to Zebra Technologies, both the AMRs and cloud software seamlessly integrate with the diverse processes, assets and people that make up warehouses.
Tip: Study says adoption of robots is growing due too labour shortage