NetSuite introduced Accounts Payable Automation, a solution that lets you pay and process purchase invoices faster. It integrates directly with several banks to increase efficiency.
Processing purchase invoices is a time-consuming and labour-intensive task. Many organizations have tried to streamline these processes and automate them where possible. Now, NetSuite is making an attempt with its new Accounts Payable Automation. It links the familiar ERP system with the administration to process purchase invoices.
According to NetSuite, companies become more profitable by using NetSuite AP Automation. Processing purchase invoices is much faster, and paying invoices is directly linked within the solution. Everything can be controlled from within NetSuite.
According to Evan Goldberg, NetSuite's founder and EVP, Accounts Payable plays a big role in managing the cashflow, controlling costs and maintaining good relationships with suppliers. In fact, these processes are often tremendously slow, complex and error-prone, causing suppliers to get paid much later than desirable. This has a great effect on the relationship between the company and its suppliers. Oftentimes, the larger the company is, the more complex and difficult these processes become.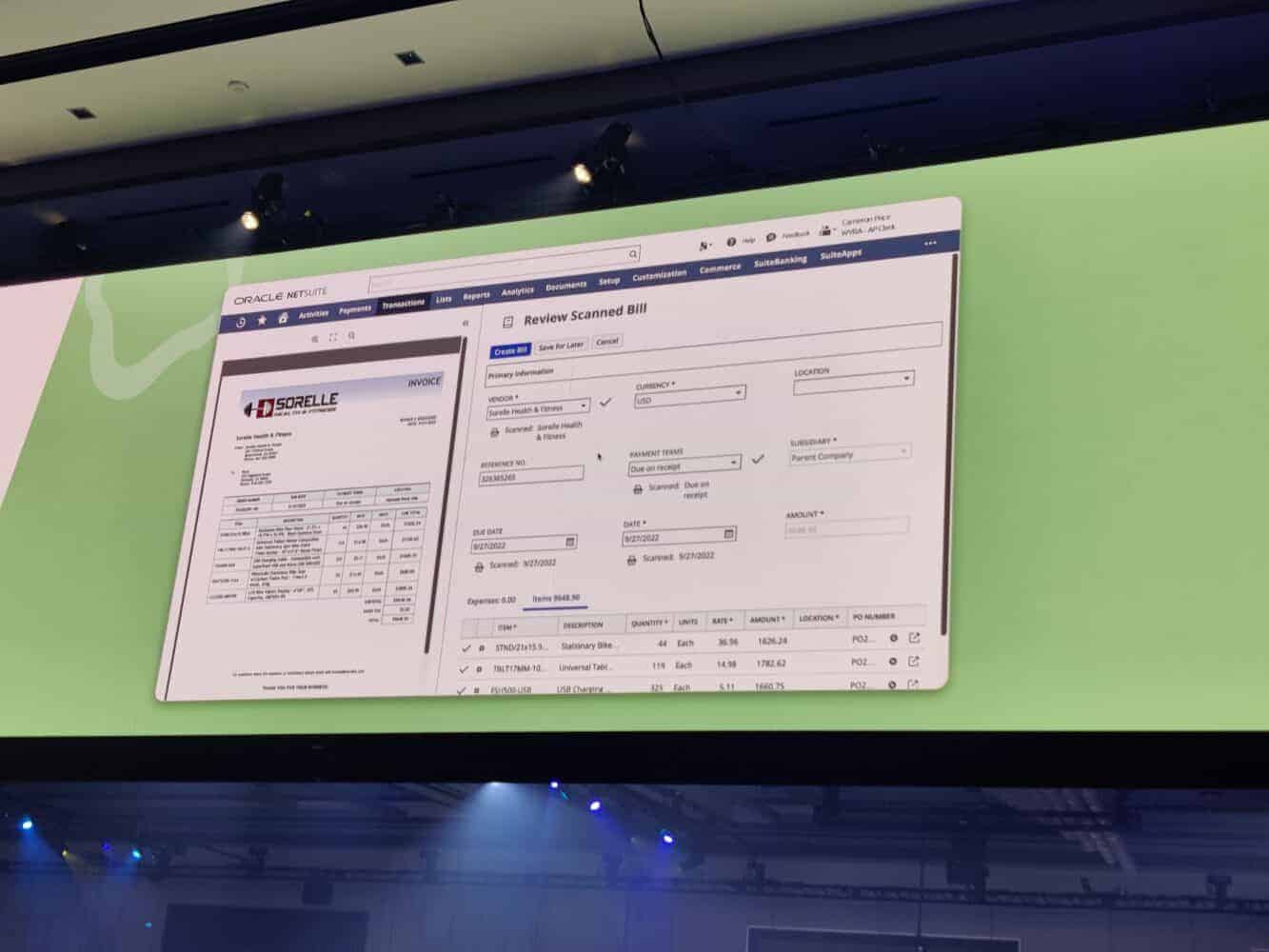 NetSuite AP Automation
NetSuite AP Automation's overall process boils down to:
Invoice indexing, extracting all valuable information from the invoice. Think of the company name, address details, invoice number and PO number, as well as all the line items on the invoice, the amounts and VAT.
Matching and approving invoices, whereby the invoice is linked to a supplier and PO number in the database. It also checks whether the invoice already exists in the database so that no duplicate payments are made. Furthermore, the amount on the invoice is compared to the allowed amount on the PO created in the system. That amount may not be exceeded.
Automatic payments. NetSuite collaborates with HSBC services to make automatic payments for purchase invoices that are accepted and associated with a vendor and PO number.
There are also processes that analyze how transactions are processed. Furthermore, rules can be created to automatically allow or deny events. In addition, NetSuite can alert organizations when transactions deviate or appear unreliable.
Availability
NetSuite AP Automation is part of NetSuite SuiteBanking and one of the first solutions to integrate financial technology into a cloud ERP. NetSuite AP Automation is now available in the United States. It's unclear when it's Europe's turn, although we already have many accounting solutions that automate these processes in Europe. The question is whether NetSuite can manage to break into that market in Europe.
Tip: NetSuite improves platform and seizes momentum in ERP market