Google announced new functionality to help developers to present their apps in the Play Store.
According to the tech giant, it's indispensable for developers to properly present their apps. More than ever, end users value design, images, descriptions and videos when choosing which apps to download from the app store.
Therefore, Google wants to help developers make apps more attractive and give their assets a central place in the Play Store. To this end, the tech giant recently announced a slew of new features.
Larger screens and Chromebooks
Starting next year, apps that follow Google's guidelines for large-screen devices will have more opportunities to give their apps a prominent position in the Play Store. The tech giant is creating a new design for displaying large-screen apps. The design projects screenshots at a glance while displaying an app's videos and descriptions in a central image within the Apps and Games tabs of the Play Store.
Google is also working on a design for the presentation of Chromebook apps. Until now, Chromebook users have had to make do with screenshots that represent what apps look like on cell phones or tablets. With the new design for Chromebooks, up to eight screenshots can be presented.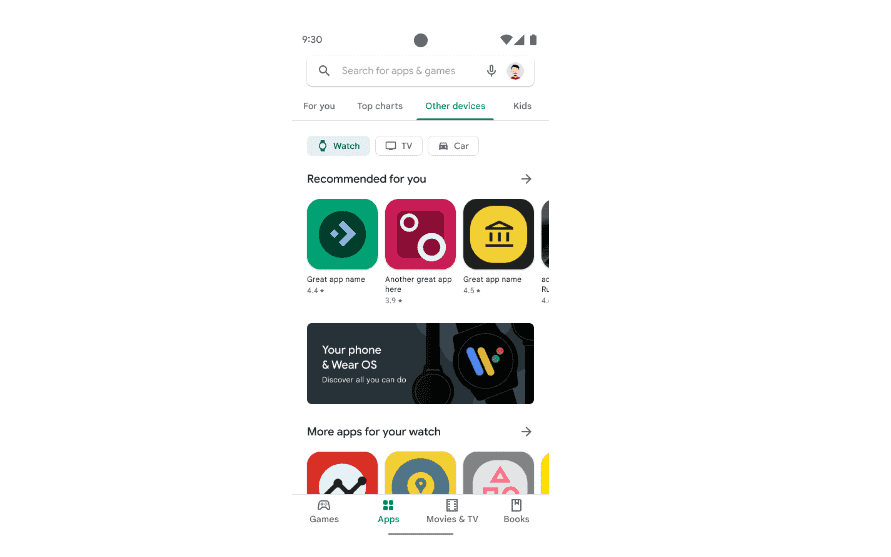 In addition, the quality criteria for screenshots on tablets will be tightened. This should give developers more consistency when presenting their apps for large-screen devices. Among other things, screenshots can be more easily updated after app updates, Google indicates.
Best practices
Google also gave developers a number of best practices with which they can improve the presentation of their apps in the app store. For example, the tech giant advises developers to create device-specific screenshots that properly depict the basic functionality of their apps.
They should also be careful not to show a physical device in their images. In doing so, they prevent the images from becoming irrelevant as the device in question ages. Dated devices can alienate new users.
In addition, developers should always use high-quality images with the recommended aspect ratio and resolution. Furthermore, avoiding text can improve the clarity of an image.