Zoom is introducing the Zoom Clips tool. It allows users to record and share short videos for offline collaboration.
The immediately available Zoom Clips tool allows employees to support each other with video or exchange important information when they are unable to meet physically via the video platform. This should clarify communication, reduce lost time and facilitate collaboration in different time zones, is the thinking
Short video messages
Zoom Clips allows employees to easily record and edit short videos, which they can then share within Zoom as well as externally. The tool not only shows employees themselves, but can also display their screen and add a personal touch.
The recorded video clips are brought together in a private content library where they can be managed, shared, renamed, downloaded and deleted. In addition, employees can easily search for an older video based on title or tags provided.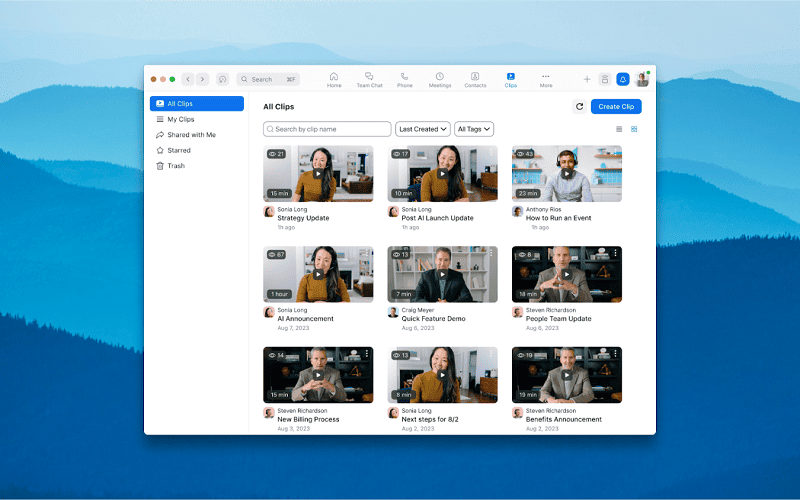 Source: Zoom
Measurement data
Access to this content library allows users to view videos, leave comments or respond to a clip with emojis. In addition, users can see how often clips are viewed to see if they are catching on. Other forms of video metrics are also available.
The tool is now in a public beta and is available by default to all Zoom One customers, including Zoom One Basic subscribers.
Read more: Zoom publishes confusing user agreement to train AI with more data -update