Salesforce has added some new features to Work.com to help keep companies running during the corona pandemic.
The new Employee Workspace is a digital hub where employees can find all tools they may need to work from home. These tools include productivity apps, learning platforms and payroll systems. Employees can also use the platform to keep in touch and collaborate with their colleagues.
If employees get stuck, the Employee Helpdesk is available to answer their questions. The chatbot can help with basic IT or HR questions and, if necessary, refer employees to the correct department.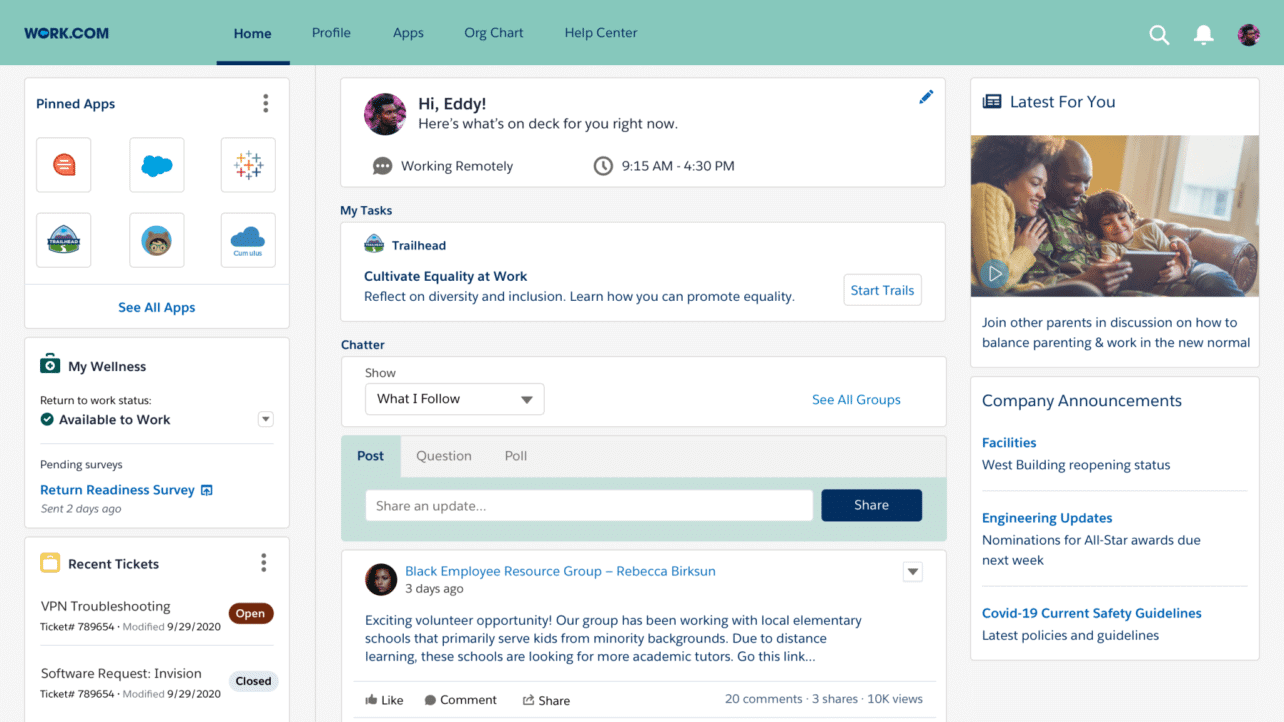 Communication to customers
During the rapidly changing circumstances of the corona pandemic, many companies need to be able to inform their customers about any policy changes efficiently. To this end, Salesforce added some new features to Work.com.
With Queue Management, companies with physical stores can reduce queue length by creating virtual queues. Customers can reserve a spot in the virtual queue and can be notified by text message when they can drop by.
When companies want to inform customers about changing opening hours or corona related policies, they can deploy the new Broadcast Messaging feature. The service can use channels like SMS, WhatsApp or Facebook Messenger to keep customers up-to-date. Chatbots can handle any follow-up questions.
Employees can easily place Digital Trust Cards on their websites or apps to inform customers about any safety protocols in their stores. This helps reassure customers that corona guidelines such as social distancing and cleaning are respected.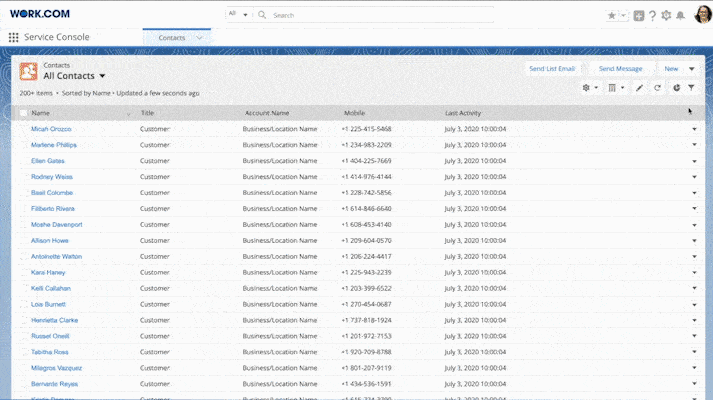 The new features are in addition to existing corona-related tools on Work.com and are available now.
Also read: Learn from other entrepreneurs how you can innovate during COVID-19