Microsoft has introduced Viva, a new "employee experience platform", as the company calls it. The intranet-like solution brings together several Microsoft services.
Viva is a platform that should serve as a starting point for employees to access the various resources of his company. There is integration with SharePoint, Yammer, LinkedIn Learning, Teams and many other Microsoft services. Microsoft hopes this will enable companies to maintain a corporate culture with their employees, even if they are hardly ever in the office.
"We have participated in the largest at-scale remote work experiment the world has seen and it has had a dramatic impact on the employee experience," Microsoft CEO Satya Nadella said in the announcement. "As the world recovers, there is no going back. Flexibility in when, where and how we work will be key."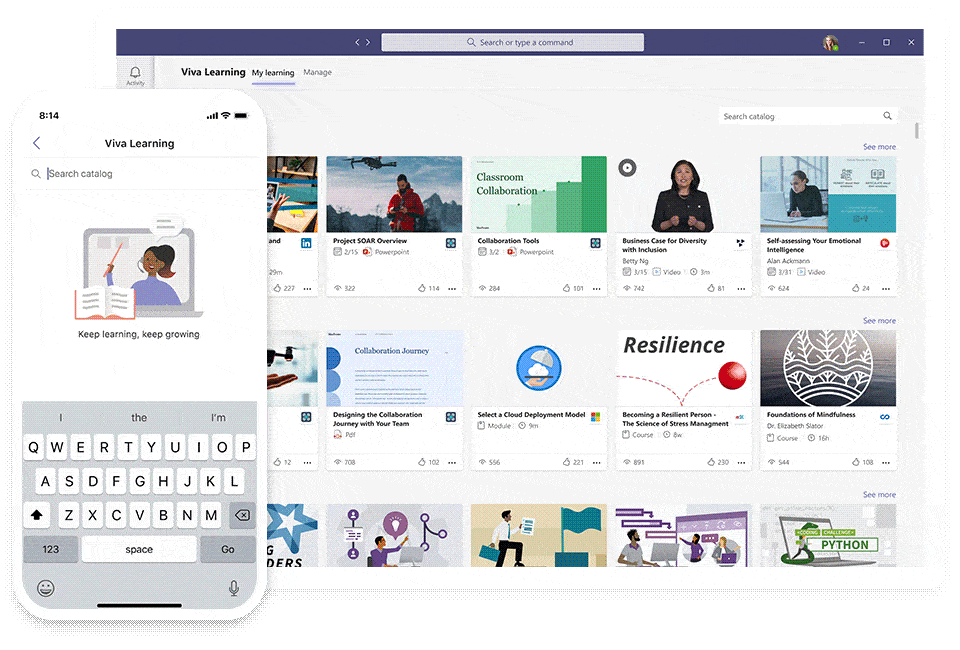 Viva is designed to assist employees in every part of their work process, from the onboarding process to collaborating with colleagues and gaining new skills with education programmes. The whole package runs on Microsoft 365 and can work together with all the platform's capabilities.
Different parts
The package consists of different parts. Viva Connections lets you view company news, policies, benefits and internal communities. Viva Learning provides the user with resources to learn new skills. Viva Topics serves as a platform for employees to share knowledge internally. Then there is Viva Insights, which gives managers a view of the status of their team, for example whether any employees may be at risk of burn-out. For privacy reasons, specific users are not indicated. The managers can then, for example, give advice to turn off notifications or to set priorities.
Microsoft Viva is now generally available. Microsoft also offers public previews of Viva Topics and Viva Learning.
Tip: Six months left to migrate from Skype for Business Online to Teams