Google expanded Google Meet's monitoring functionality for administrators. The Meet Quality Tool provides insight into the bandwidth usage of participants in (video) meetings.
Google collects diagnostic data for Google Workspace Meet to give administrators insight into the operation and quality of videoconferences. Presently, the insights include meeting logs, network statistics, microphone and speaker levels, and CPU usage. Today, Google added bandwidth stats to the suite.
Meet Quality Tool
The Meet Quality Tool provides a complete overview of the bandwidth used by conference participants. The tool shows the bandwidth of inbound and outbound traffic per user. The stats are shown in comparison to the bandwidth required.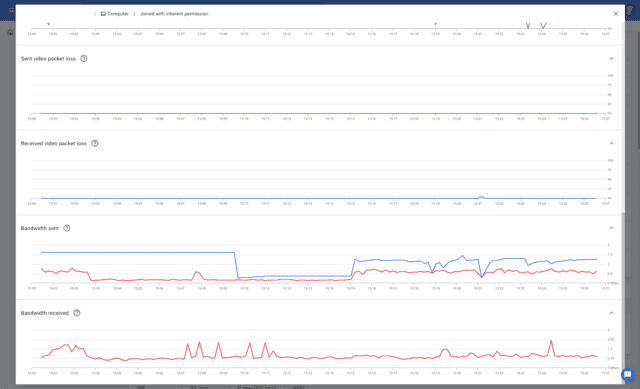 User experience
According to Google, it should provide second-to-second insight into the bandwidth available to users. Administrators can respond to this and troubleshoot problems. They can also offer participants the best user experience.
The functionality is available immediately.