At this week's Interspeech 2018 conference, Microsoft researchers will discuss the progress they have made in overlapped speech recognition. The researchers are also talking about a new circular microphone that will improve the technique.
Overlapped speech recognition is also called the "cocktail party problem". In this case, there are several speakers in a busy environment. Systems need to recognize various speakers as unknown people. The speech patterns must also be recognised.
This is a challenge during meetings, for example, when several people are talking to each other. A speech recognition system has to distinguish all these different people and put the right text to the right person when transcribing. A lot of systems can't handle this right now.
The researchers now claim that they were able to create the problem, reports ZDNet. They use a neural network and traditional techniques to process signals, using an 'unmixing transducer' that can pick up microphone signals. The system can also generate synchronous audio streams.
Microphone
According to the website, the researchers also made a microphone for this, with no less than seven channels. The microphone can be used to transcribe meetings. The microphone deals with dereverberation, disassembly of the different voices and automatic speech recognition.
Microsoft showed a similar device during Build 2018, during a demo on the possibilities of meetings in the future. ZDNet asked Microsoft if it was indeed the same device, but there was no response. Microsoft has further refused to give specifications about the microphone.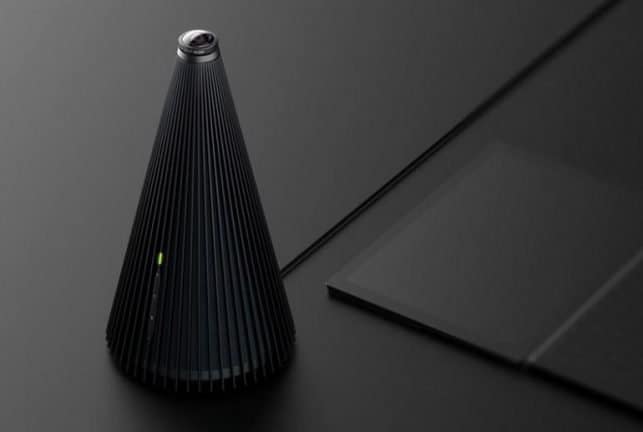 According to the researchers, this is the first system for overlapped speech recognition, which has been shown to work well for actual meetings, without making any assumptions in advance.
This news article was automatically translated from Dutch to give Techzine.eu a head start. All news articles after September 1, 2019 are written in native English and NOT translated. All our background stories are written in native English as well. For more information read our launch article.