Laptop manufacturer Dynabook has added a new series of laptops to its Satellite Pro C50 line. The C50-G line is aimed at price-conscious customers, including options for cheaper Celeron processors.
The C50-G is a laptop with a matte 15.6″ screen with a choice of HD or FHD panel. Presumably, Dynabook is referring to resolutions of 1366×768 and 1920×1080 pixels. The device has a thickness of 19.7 millimetres and a weight of 1.8 kg. The casing is finished with an antibacterial coating and a fingerprint scanner is optionally available. Dynabook claims a battery life of 13.5 hours. A built-in webcam and microphone are also present.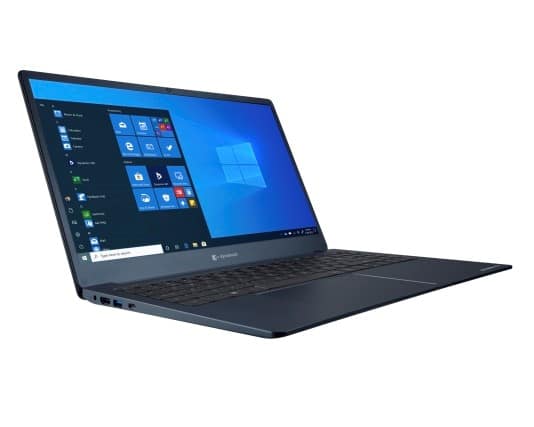 As for the processors available for the Satellite Pro C50-H, Dynabook does not disclose much. The company only speaks of 10th generation Intel processors, chips from both the Core line and the Celeron line. This can be combined with up to 16GB of DDR4 memory and a 512GB SSD.
In terms of connectivity, the laptop has support for 802.11ac Wi-Fi and Bluetooth. The laptop also features a USB-C port that supports both charging and external displays, two USB 3.1 ports, HDMI, gigabit Ethernet and a micro SD slot. There is also a jack for a 3.5mm combo jack. There is also a port for the barrel plug of the standard power supply.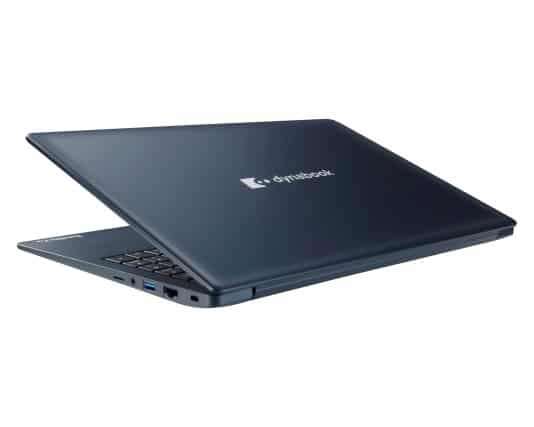 The Satellite Pro C50-G will be available from March 2021. Dynabook does not mention recommended retail prices for the new laptop, but considering the low entry-level specifications, they probably won't be very high.
Dynabook
Dynabook is a relatively unknown company in the laptop market. Yet, it is not a new name. For decades, it was a name that Toshiba used for some of its laptops. However, that company sold its entire laptop division, along with the brand rights for Dynabook, to Sharp during 2018 and 2020. Dynabook now acts as a subsidiary of Sharp and is considering going public this year.