Dell introduces an update to its XPS 13 laptop at CES 2022. In addition to more powerful Intel processors, the laptop features an Apple-like glass touch bar on the keyboard's function row.
XPS business laptops have been in production for some time. Dell frequently reworks models in the series. The arrival of the XPS 13 Plus is one of the more prominent updates, introducing new powerful processors and a revamped design.
Under the hood
The XPS 13 Plus features the latest generation (Generation 12) 28W Alderlake H processors. Both processor and laptop were introduced at CES 2022. The amount of RAM varies by model and ranges from 8GB LPDDR5-5200 to 32GB LPDDR5-5200. Processing power is delivered by an integrated Intel Iris Xe. Storage capacity ranges from 256GB to 2TB.
XPS 13 Plus also features Intel Killer Wi-Fi 6E 1675 modules, the latest version of Bluetooth and Thunderbolt 4 ports. The laptops are available with 13-inch LCD screens or 13-inch OLED screens.
Redesign with glass touch bar
In addition to hardware, appearance was redesigned. Most remarkably, the new look features a glass 'touch bar' at the top of the keyboard.
The strip replaces the physical function keys with a digital, slick alternative. Similar touch bar functionality was popularized by the Apple MacBook. Apple allowed touch bar keys to be reprogrammed for a function of choosing. In contrast, the function of Dell's keys is set in stone. As a result, they do not provide direct access to all applications, controlling hardware and media instead. Furthermore, the integrated touchpad at the bottom of the keyboard looks sleek, but lacks a secondary mouse button.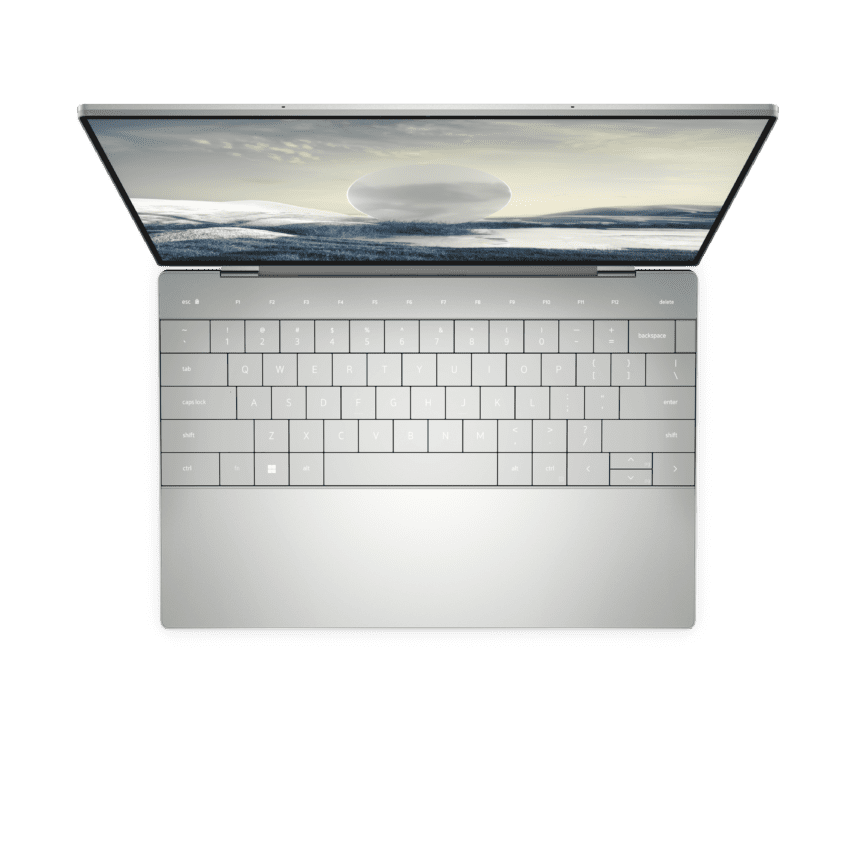 Availability
The new Dell XPS 13 Plus laptops are compatible with Windows 11. Special XPS 13 Plus Developer Edition models are compatible with Ubuntu 20.04. A release is expected in the spring of this year.