The latest insider preview of Windows 11 includes multiple updates for 2-in-1 laptops and tablets.
Windows 11 insider previews offer an inside look at upcoming Windows updates. The latest preview focuses on 2-in-1 laptops and tablets.
First, the taskbar automatically changes to fit the tablet mode of 2-in-1 laptops. The feature has two settings. The first setting automatically makes the taskbar larger when switching a 2-in-1-laptop to a tablet mode. The second setting makes the taskbar smaller.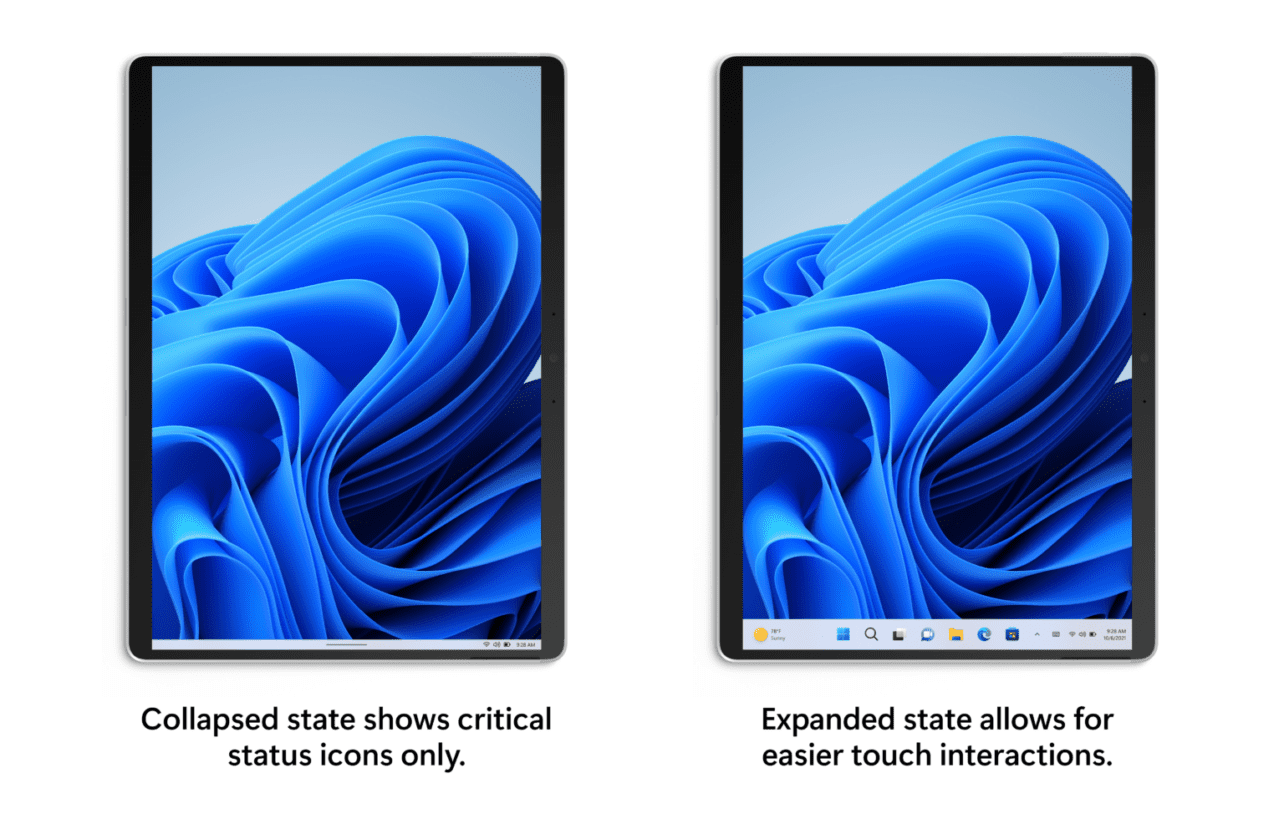 Both settings are welcome. When using the tablet mode of 2-in-1 laptop with a live version of Windows 11, the taskbar is too small to comfortably use with touch, but large enough to unintentionally press taskbar buttons when performing other tasks. The two new settings, large and small, solve both problems.
Windows Update notifications can be silenced
Second, Microsoft introduced a new group policy that allows administrators to disable Windows Update notifications on multiple Windows 11 devices. Microsoft emphasizes that the group policy was designed with school administrators in mind. They can reduce distractions for students by disabling update notifications.
Finally, Microsoft is tinkering with the Widgets window, which opens by clicking on a widget in the taskbar. The 'Add widgets' button (or 'Add widgets') has been removed to create more space. The tweak is limited, but noteworthy for anyone who uses and personalizes the Widgets window.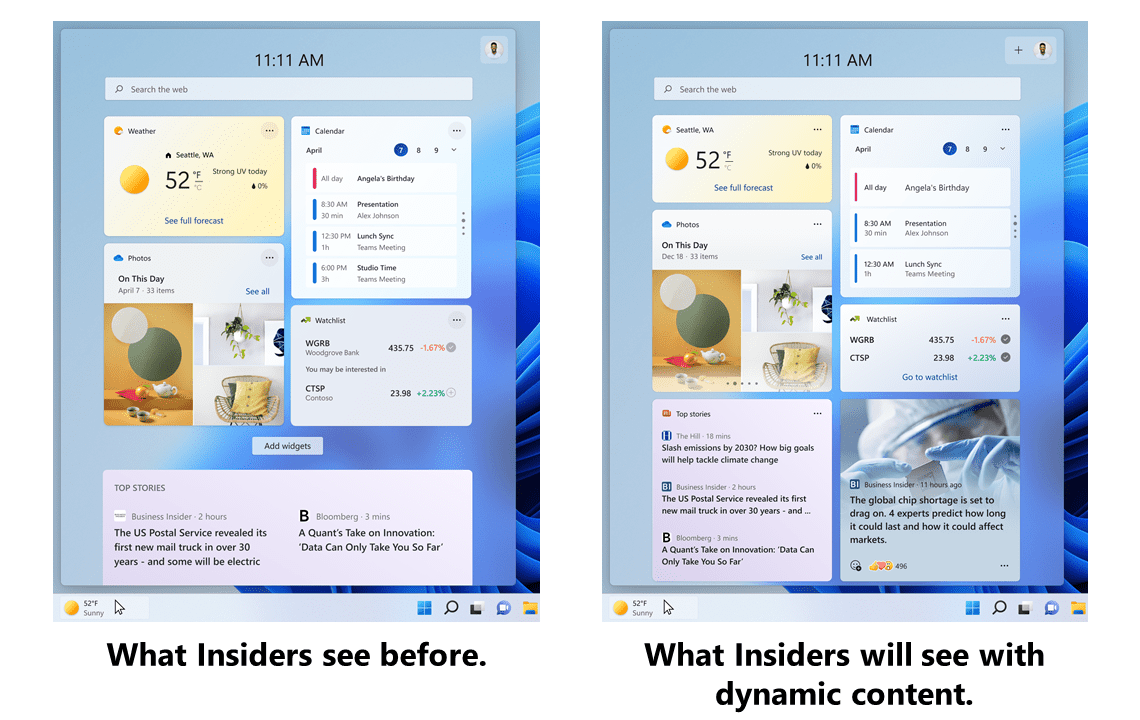 The preview is exclusively available for devices with ARM64 processors, including 2-in-1 laptops. We expect the group policy and the new Widgets window to appear on all Windows 11 devices over time.