Intel introduced the NUC 13 Extreme, also known as Raptor Canyon. The powerful mini PC is based on the latest 13th gen Intel desktop processors.
NUCs are very small mini PCs that can typically be held in one hand. Despite their size, mini PCs have the same functionality as regular PCs. The format allows the models to run in unusual environments.
The new Raptor Canyon is especially suitable for gaming, according to Intel. The mini PC combines high performance with a streamlined design. A PCIe x16 Gen5 slot offers support for modern triple-slot 12-inch graphics cards, dual-channel DDR5 memory for speeds up to 4800 MHz and Intel Killer Wifi 6E for connectivity.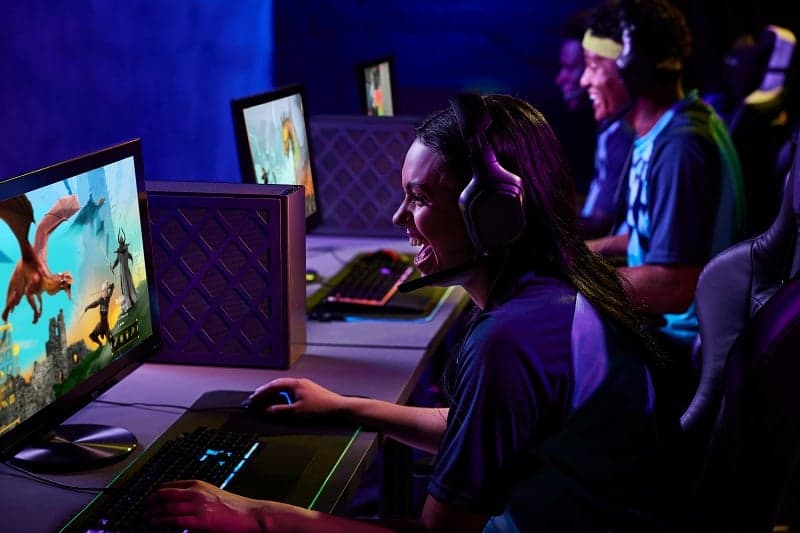 NUC 13 Extreme Raptor Canyon
The Raptor Canyon runs on 13th gen Intel i5, i7 and i9 processors. Other features include 2.5 Gbps (Intel i226-V) and 10 Gbps (Aquantia AQC113) NICs, two Thunderbolt USB-C ports and six 10 Gbps USB3.2 Gen 2 ports.
Internal DDR5 memory can be placed in two slots (up to 64 GB). There's also room for three PCIe 4.0 NVMe SSDs. A fully modular 750W 80+ Gold SFX 12VO internal power supply is provided. In terms of accompanying software, Intel included NUC Software Studio. Furthermore, the design is optimized for air cooling with minimal noise.
NUC Extreme Compute Element
The main elements of the Raptor Canyon are housed on a so-called 'daughterboard', the NUC Extreme Compute Element. This board accommodates the processor, RAM modules, storage drives and I/O ports. Aside from being integrated into the Raptor Canyon, the NUC Extreme Compute Element is offered as a standalone solution. The component is not compatible with Intel NUC systems from previous generations.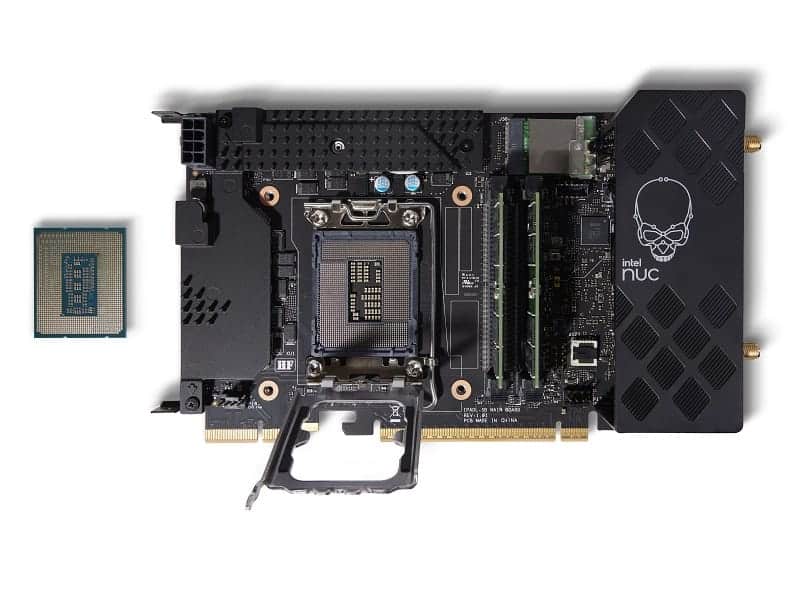 Hefty pricing
The price of the mini PC is quite steep. Raptor Canyon is available starting at €1,172. The standalone NUC Extreme Compute Element and case start at €756. The price depends on the integrated processor. It does not include the cost of GPUs, memory, storage and operating systems.
Interestingly enough, the Raptor Canyon is currently available only in China. The mini PC should be available in other regions and countries with the passage of this quarter and next year.