Google Cloud has launched a beta version of its managed cloud service Game Servers. This service, based on Kubernetes and others, allows game developers to more easily build, expand and manage their backend services for their products. It can also be used in a hybrid cloud or multicloud environment.
According to the public cloud giant, the service is not intended as a cloud-based streaming platform for gaming, but for the underlying services. With the now presented managed cloud service, game developers can expand and better manage their games, including multiplayer games. So actually prepare the games in such a way that they can later reach the end users with the help of game streaming servers.
Different services possible
According to Google Cloud, today every game, whether from independent or large studios, needs some form of cloud-based backend-environment. This is in order to better manage multiplayer features, link end users to each other or maintain persistent game statistics.
With Game Servers, game studios can now scale up or down all these clusters more easily. In addition, the solution will also offer possibilities for A/B testing and canary testing. The next updates will also include functionality for integration with the Open Match link framework.
Technology Game Servers
When looking more at the technology of Game Servers, this service runs on top of the Agones open source game server. This game server is a joint project of Google, game studio Ubisoft and the Kubernetes container orchestration platform.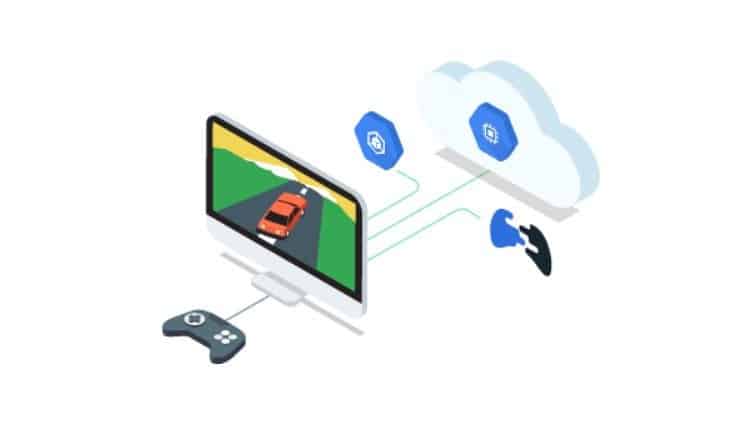 In addition, according to the tech giant, some parts of Anthos, Google's management service for multicloud Kubernetes clusters, are also used for the cloud-based backend service for gaming. GameServers is now only running on the Google Kubernetes Engine, but there are plans to add support for hybrid and multicloud environments later this year.
Heavy requirements for use
The service of the techgigant does make heavy demands on end users. Although most gaming companies nowadays do have their own on-premise server parks, hybrid and multicloud capabilities are actually a requirement. For gaming companies, this is actually the same as for large business enterprises.
Google does want to lend a hand in this by enabling developers to place already used Agones open source game servers in the same managed Game Servers ecosystem. This can be done by registering them with the Game Servers API.
In addition, the use of Game Servers requires game developers to package their game servers in containers. For end users of the Agones game servers this should not be a problem, but for others it can be quite difficult. These customers also want Google to help in this process and uses its partners for this purpose.