Sysdig introduced Cost Advisor, a tool that allows companies to manage the costs of their cloud-based Kubernetes environments.
Many companies find it difficult to estimate the cost of cloud-based Kubernetes environments, Sysdig said. Research by the Cloud Native Computing Foundation (CNCF) reportedly indicates that about 68 percent of companies find the costs of their cloud-based Kubernetes environments are rising. Container cost management is challenging, and estimates are the best companies can do.
Sysdig wants to solve the problem through Cost Advisor. The tool ensures that the costs of cloud hosting are combined with those of actual Kubernetes workloads usage. The combined data is then displayed in monitoring tool Sysdig Monitor.
Functionality
Administrators can use the tool to mimic best practices around cost control of cloud-based Kubernetes environments. This allows them to impose cost discipline within their organizations, whereby all teams monitor costs and act accordingly.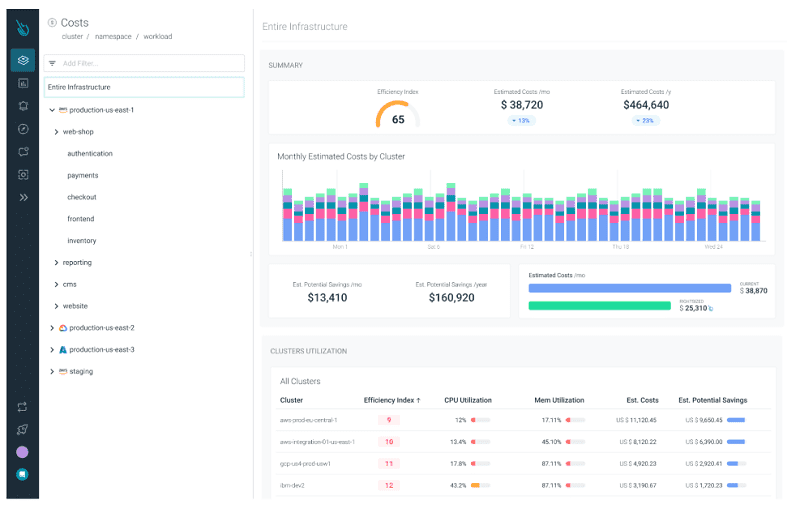 To do this, the tool helps monitor costs over time, link spending to new deployments of Kubernetes environments and review KPI metrics. As a result, administrators can immediately see which environments and workloads require attention.
Other benefits
According to Sysdig, other benefits of Cost Advisor include being able to save up to 40 percent on forfeited resources through its instant insight into costs. Based on these insights, the tool can provide intelligent suggestions to solve problems and make corrections without impacting the performance of affected environments.
DevOps teams also gain greater insight into the usage and costs of cloud-based Kubernetes environments they have hosted with their vendors. This, as indicated earlier, should lead to more cost discipline.
It also allows users to identify increasing usage and adjust costs for the next round of billing. Furthermore, the tool helps organizations reduce the amount of DevOps tools needed, as monitoring and cost visibility are housed in a single environment.
Sysdig Cost Advisor is available immediately within Sysdig Monitor.