IBM is announcing several upgrades to its IBM Power server portfolio. The most notable is the introduction of a 24-cores CPU for its entry-level Power S1014. This configuration is primarily aimed at making Oracle databases more affordable. Oracle Database Standard Edition 2 has a licensing model based on sockets rather than cores.
In December, IBM hinted that it planned to introduce a high-density 24-core processor for its entry-level Power S1014 server model. This will give this particular server model a single-socket CPU with 24 cores.
IBM recently introduced the new CPU. The now-released IBM Power S1014 is a single socket server with a 24-cores dual-chip. This chip has three times as many cores compared to its predecessor. Also, the CPU has 192 threads that can be put to work.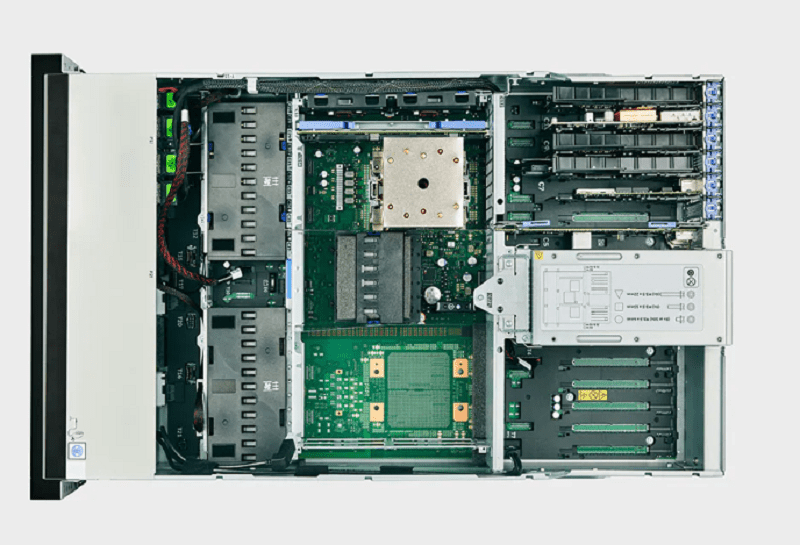 Oracle Database Standard Edition 2
The IBM Power S1014 is suitable for mission-critical applications, with IBM especially capitalizing on the use of Oracle Database Standard Edition 2. For this particular application, the IBM server with the new processor is very attractive. Not only because of its high reliability and security, but especially because of its lower licensing costs.
The total cost per database instance used can be significantly reduced. This is because Oracle bases its licensing model on sockets used rather than cores. Organizations can exchange multiple servers for one new IBM Power S1014. This saves substantially on licensing costs, but is also much more sustainable.
Memory bundles IBM Power 10 models
Other announcements surrounding the IBM Power server portfolio include the introduction of new memory bundles for IBM Power 10 users. These are of great interest to those users who deploy the servers for SAP HANA workloads.
The new scalable memory bundles are available in variants of between 2 and 6 TB including services designed to give customers' workloads more value. The tech giant also provides three years of IBM Power Expert Care Advanced support.
OS subscriptions and NVMe capacity
Furthermore, IBM announced changes in the licensing area and, more specifically, the introduction of subscriptions for its IBM operating system across all software portfolios. At the same time, within its hardware subscriptions, some features were removed.
Last, but not least, the tech giant introduced a new IBM NVMe module. This storage application gives various models within the IBM Power portfolio 800 GB, 1.2 TB, 3.72 TB or 6.4 TB of storage capacity.
Also read: IBM will provide Power S1014 server on a subscription basis