Waymo, a subsidiary of Alphabet, is offering a commercial robot taxi service in the area around the American city of Phoenix. Waymo One, as the service will be called, is a milestone for the company and also for the automotive industry working on self-propelled vehicles.
The Waymo One self-propelled car service and accompanying app is not immediately available to everyone. Initially, only those people who had previously participated in a Waymo pilot programme were invited. In addition, behind the wheel there are drivers, who have to make sure that the cars do not cause accidents.
Big step
The people who participated in Waymo's early rider program are now the first to participate. Exactly how many people that is is not certain. Last time Waymo published figures on the subject, there were about 400 people involved. They will now have the opportunity to participate in this service.
According to CEO John Krafcik, the company will also retain its early rider program to ensure that the company can constantly gain new insights into the operation of its vehicles. They help us test new features before we transfer them to Waymo One, where new features are immediately available to the public on a large scale, says the CEO in a blog post on Medium.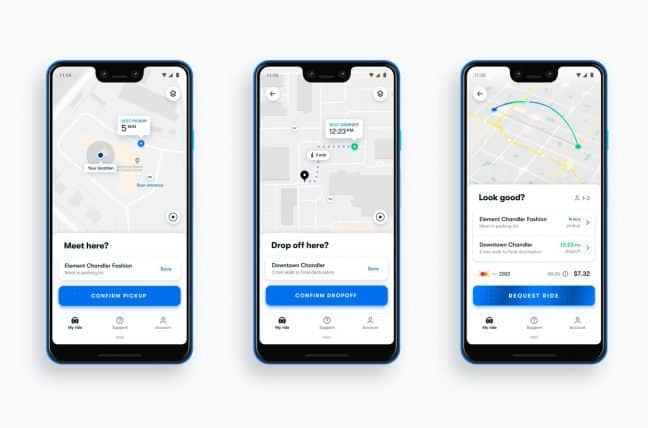 Starting with Waymo One is an interesting development. The service is in fact a major step forward for the development of self-propelled vehicles. There have been some comments on this recently; would they be safe enough? Waymos parent company Alphabet at least seems to conclude that it does.
The service is initially available in a limited area in Phoenix: Chandler, Tempe, Mesa and Gilbert. There, people can use the service 24 hours a day, 7 days a week. As it goes well, the experiment is being extended. Users can also see an estimate of the price of a robot taxi when they ask for it.
This news article was automatically translated from Dutch to give Techzine.eu a head start. All news articles after September 1, 2019 are written in native English and NOT translated. All our background stories are written in native English as well. For more information read our launch article.