Apple is working on second and third-generation processors based on 5 and 3 nanomillimeters, to be processed in new MacBooks and iPads.
According to The Information, the tech giant is currently busy with the development of the processors. The first version of the second-generation M1 processor has been codenamed 'Staten': a 5 nanomillimeter (nm) processor and upgrade of the current M1 processor. The Staten processors are likely to be developed specifically for new MacBook Airs and iPads. Another planned processor is called 'Rhodes'. This processor is more powerful than the Staten model and is particularly suited for the MacBook Pro.
Apple is also developing a second-generation update to the M1 processor, based on the existing Pro M1 Max processor, which features two model forms instead of a single one. This so-called 'Jade' processor features more processor cores. Apple's second-generation processors are said to be in a testing phase now.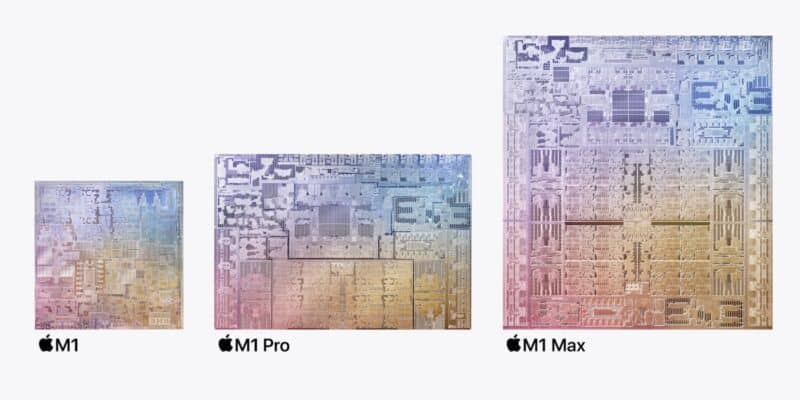 Third-generation Lobos, Palma and Ibiza processors
In addition to the second-generation processors, the tech giant is said to be already working on a series of third-generation processors. These processors, which have been given the codenames Lobos, Palma and Ibiza, are based on the 3 nm process instead of the 5 nm process. The Lobos and Palma versions are particularly suited for the MacBook Pro and Mac desktops. The Ibiza variant features lower performance and is aimed primarily at iPads and the MacBook Air. Specialists also expect that, by the time of the introduction of these third-generation processors, the A-series processors for the iPhone will be replaced with a 3 nm version.
Competition with Intel
The experts note that the roadmap illustrates Apple's seriousness about competing with other manufacturers, Intel in particular. The third-generation processors aim to surpass the performance of Intel processors. Despite the competition, experts expect that Apple will continue to cooperate with Intel, mainly in the area of production.