Intel introduced the Arc Pro A-series GPUs. The chip giant aims to offer high-performance GPU quality with minimal requirements.
The Arc Pro A-series GPUs are designed for applications that require high graphics processing power. Think of architecture, engineering and general graphic design. The Arc Pro A-series GPUs is compatible with relatively simple workstations.
Technical details
The Intel Arc Pro A-series comes in three variants: the A30M GPU for mobile workstations, the single slot A40 and the dual slot A50. The latter two GPUs are suitable for desktops. The mobile A30 GPU features 4GB of GDDR6 memory. Power usage ranges from 35 to 50 watts.
The A40 and A50 both have 6GB of GDDR6 memory. The A50 requires a power range of 75 watts. Furthermore, the Arc Pro A50 GPU has a peak FP32 performance of 4.8 teraflops. All Arc Pro GPUs feature ray tracing for rendering realistic images and connecting up to four large displays for greater work efficiency.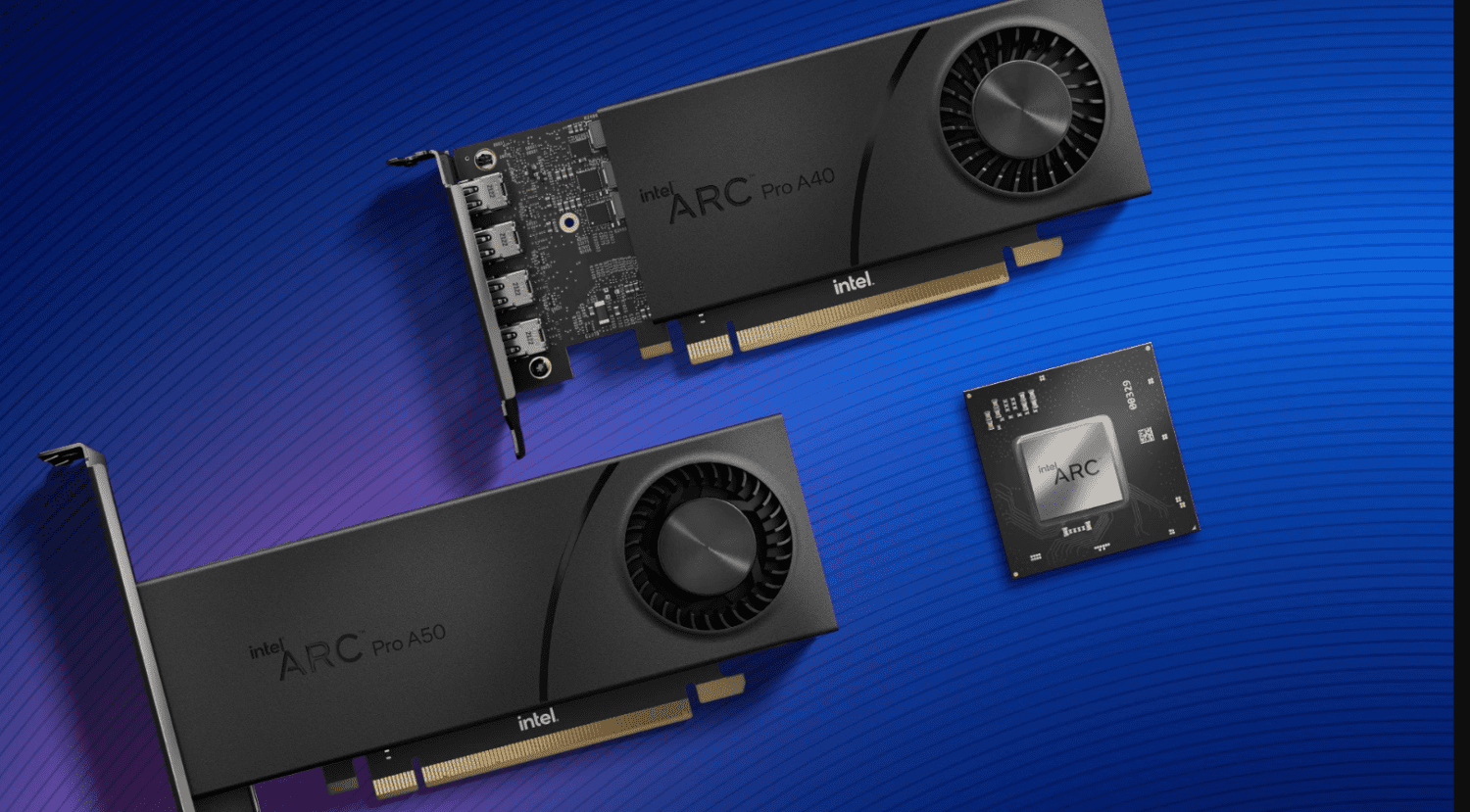 Competing with AMD and Nvidia
The GPUs' performance resembles top-end GPUs from AMD and Nvidia. Industry experts told The Register that Intel wants to compete in the mainstream segment with the Arc Pro A-series.
Developing a high-performance GPU is very expensive and produces a limited sales volume. With a GPU that runs on basic workstations, Intel has an alternative to expensive high-end models from competitors.
Tip: Intel lowers expectations ahead of its Arc A750 GPU release