QNAP released version 5.0.1 of its QTS operating system. The update focuses on reliable RAID drive replacements and optimized storage management.
QTS 5.0.1 introduces functionality for safely replacing RAID disks before failures occur. System slowdowns are predicted through DA Drive analyzer and indications of write errors through so-called S.M.A.R.T values.
Furthermore, the operating system now features free exFAT support for Arm-based NAS servers. The exFAT file system supports files up to 16 exabytes and is optimized for flash storage. This should speed up file transfers.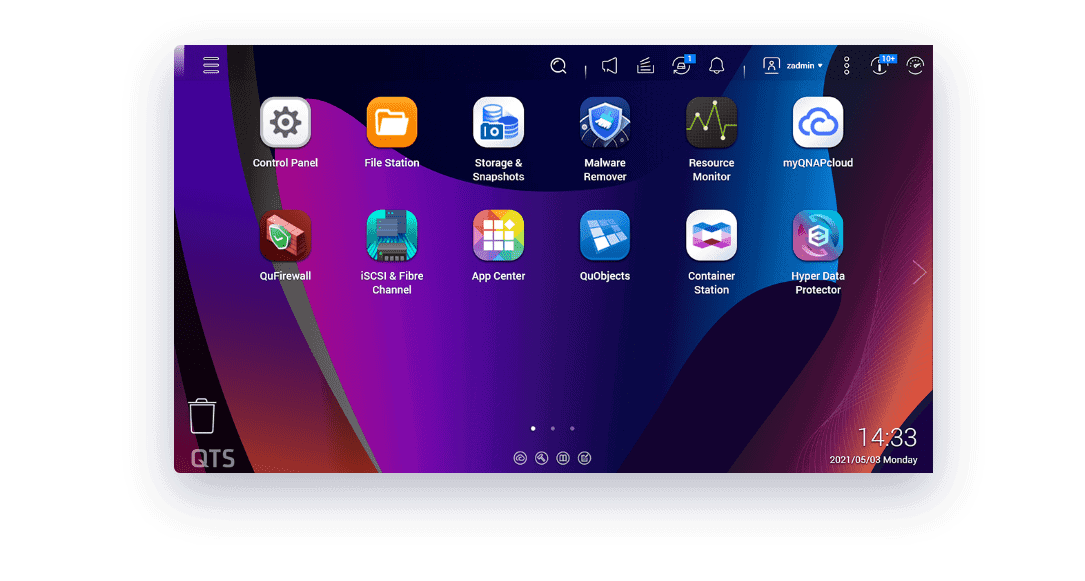 In addition, the latest version supports AES-NI hardware acceleration to increase the efficiency of signing and encrypting/decrypting data in comparison to SMB 3.0 (Server Message Block). This should increase transfer speeds by up to five times while improving system performance and protecting sensitive data.
Other functionality
Furthermore, Enterprise Self-Ecrypting Drives (SEDs) are now supported. SEDs are HDDs and SSDs that comply with the TCG-Enterprise SED protocol. The built-in encryption features provide an additional layer of data protection without the need for additional software or NAS system resources. This is especially useful for businesses in sectors that deal with highly confidential information, such as governments, healthcare providers and financial firms.
QTS 5.0.1 also supports Windows Search Protocol (WSP) for linked shared folders. This allows users to query shared NAS folders via Windows if an SMB drive is present on the NAS. The operating system is available immediately.