Former European Commissioner Neelie Kroes reportedly violated regulations by lobbying for Uber after her term. The allegation emerges from The Uber Files, a new investigation by The Guardian and the International Consortium of Investigative Journalists (ICIJ).
According to the investigation, the former Commissioner illegally lobbied to authorize Uberpop, a taxi service declared illegal in the EU. Uberpop is based on unlicensed drivers. Uber wanted to deploy the taxi service throughout Europe. A strong lobby was mobilized to make it happen.
According to the investigation, Neelie Kroes played a part. The former commission reportedly attempted to influence the Dutch government into allowing the service in 2015 and 2016. Kroes is said to have contacted Prime Minister Mark Rutte, former Ministers Henk Kamp and Melanie Schultz, State Secretary Wilma Mansveld and Eberhard van der Laan, the former mayor of Amsterdam.
Violating EC policy
Kroes' actions violate the 18-month cooling period imposed on former European Commissioners. During this period, they cannot work for companies involved in European research or the Commissioner's former working area. The regulation combats conflicts of interest.
Kroes was prohibited from working for Uber until May 2016. According to the investigation, the former commissioner ignored directives. Kroes reportedly started working for Uber in 2015, despite lacking the approval of the new European Commission.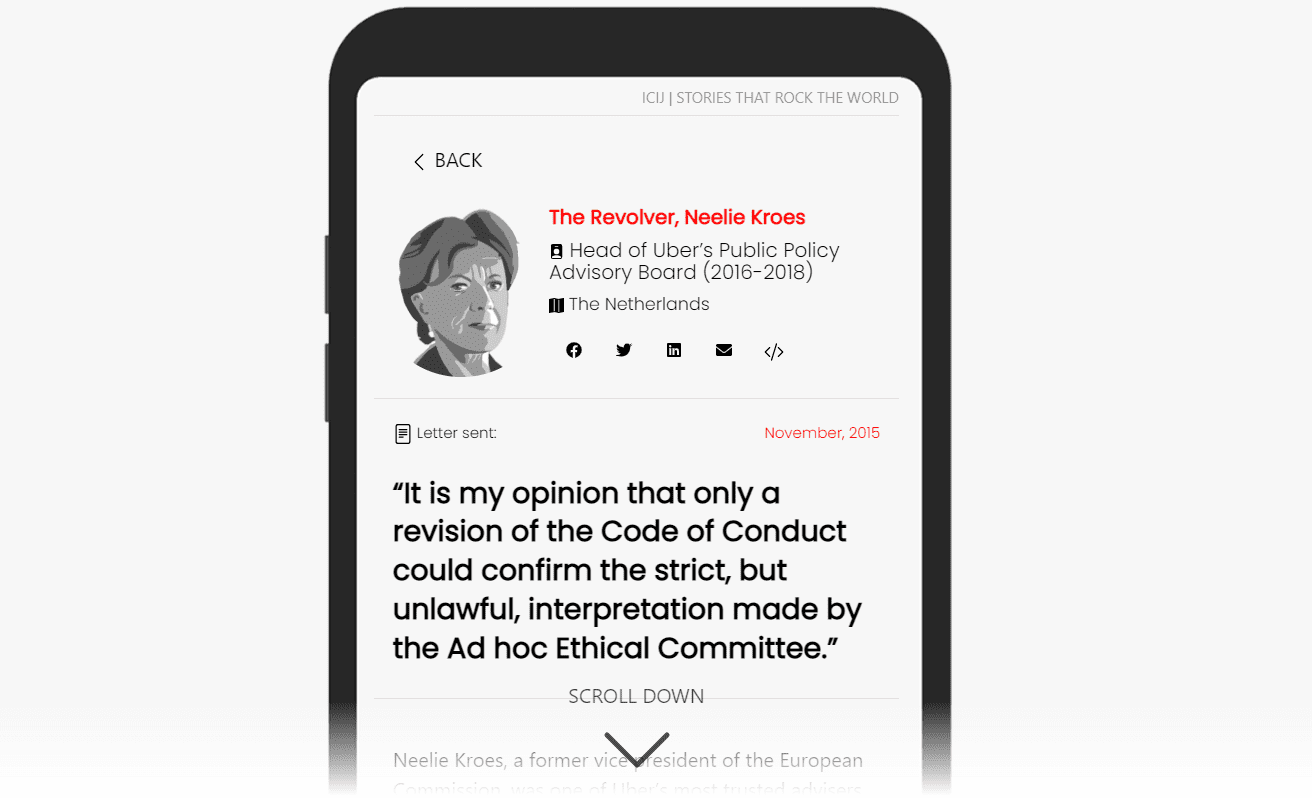 Response
Neelie Kroes told Dutch media that the EC permitted her to work as a special envoy on behalf of StartupDelta from January 2015 onwards. StartupDetal is a Dutch government agency dedicated to local startups.
"As an envoy, I was expected to interact with a wide range of companies, governmental and non-governmental organisations, to promote a business-friendly ecosystem", she claims. "I had neither a formal nor informal role at Uber until May 2016."
Tip: Parlement greenlights Digital Markets Act and Digital Services Act