European competitors of Google Shopping want the tech giant to adhere to stricter regulations. The competitor urged Eurocommissioner Margrethe Vestager to take action in a public letter.
According to a coalition of more than 40 European providers of product comparison sites, European competition authorities must be stricter in ensuring that Google adheres to a 2017 EU ruling regarding the competitiveness of its search engine.
Shopping tab in search results
The coalition wants Google to provide more access to the ads that appear in the Shopping tab next to the general results when searching for a particular product. For example, improving the accessibility of ad auctions. Five years ago, Google was fined €2.4 million for favouring its own comparison service over third-party services.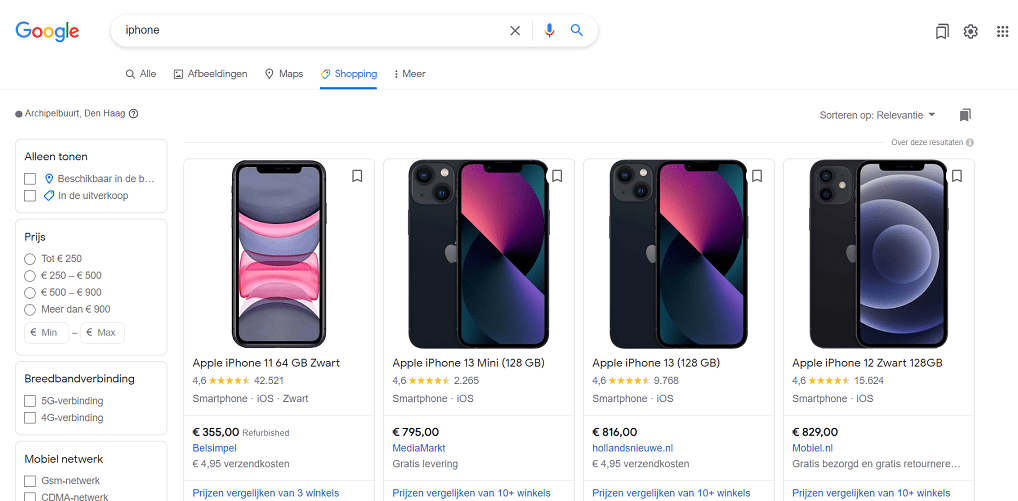 Letter from European competitors
In a public letter to Vestager, Reuters reports, European comparison websites argue that the ad auctions for the Shopping tab are legally inadequate and have not yet resulted in benefits for competitors.
The coalition urges Vestager to reopen the advertising space on the general search results page to the most relevant providers (comparison sites). According to the coalition, this should be done by removing the so-called Google Shopping Units that reportedly restrict competition and thus lead to higher prices and fewer choices for consumers.
The coalition argues that the earnings of sellers and competitors ultimately end up in Google's pocket. The tech giant's practice would therefore violate the EU's Digital Markets Act, which goes into force in May 2023. The coalition requests the European Commission to act swiftly.