The ransomware gangs LockBit and Clop executed the most ransomware attacks in the month of June this year. This is according to Flashpoint's monthly report.
According to Flashpoint's June Cyber Threat Intelligence Report, a total of 475 ransomware attacks were observed last month. Most of these attacks, a total of 97, were executed by LockBit. Clop followed with 91 attacks. Together, they accounted for nearly 40% of all attacks.
IT software sector most attacked
The most attacked business sectors were the IT software and services sector and the construction sector. In addition, companies in the U.S. were the most attacked with 226 attacks or nearly half of all reported attacks.
Companies that were attacked the most were Canonical, Google, Microsoft and SUSE. Software solutions most affected by ransomware attacks were Ubuntu, Google Pixel, Pixel Watch and Debian Linux.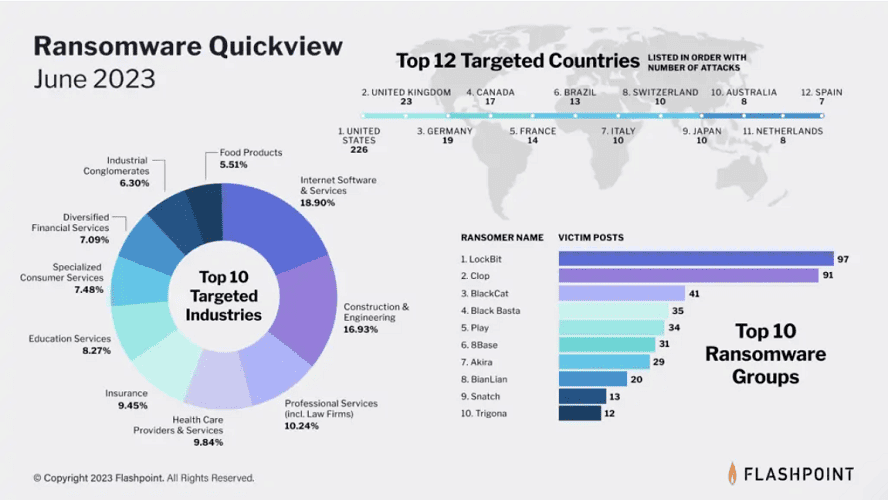 More remote execution vulnerabilities
Furthermore, it appears that the vulnerabilities identified are increasingly remote execution vulnerabilities. In addition, 622 of the vulnerabilities discovered in June 2023 already had an exploit. For these, 73% already had a fix available.
Also read: How ransomware has become cybercrime's star player