Google is introducing new cellular functionality in the upcoming Android 14 edition that should make business data and communications more secure. Among other things, 2G support and support for non-encrypted mobile activity at the modem level can soon be disabled.
With the arrival of Android 14, businesses will have more options for securing their data and devices, as the tech giant recently pointed out. These improvements also apply to consumers, of course.
Countering stingray attacks
In Android 14, business administrators get to disable the operation of 2G networks for their entire mobile device fleet. This should prevent devices from becoming further victims of so-called "stingray" attacks.
By connecting cell phones to fake base stations, hackers can intercept users' sensitive information. These include call metadata, text messages, phone calls, data usage and browsing history.
Disabling 2G
Stingray attacks are already countered in 4G, but backward compatibility with 2G means these types of man-in-the middle attacks can still occur. Despite the fact that mobile operators are already busy disabling 2G networks.
The functionality to disable 2G is already available in Android 12 and 13, but in the upcoming version, companies can now do this for their entire fleet of mobile devices at once, indicates the tech giant. Calls to emergency services via a 2G connection will remain possible as usual after disabling.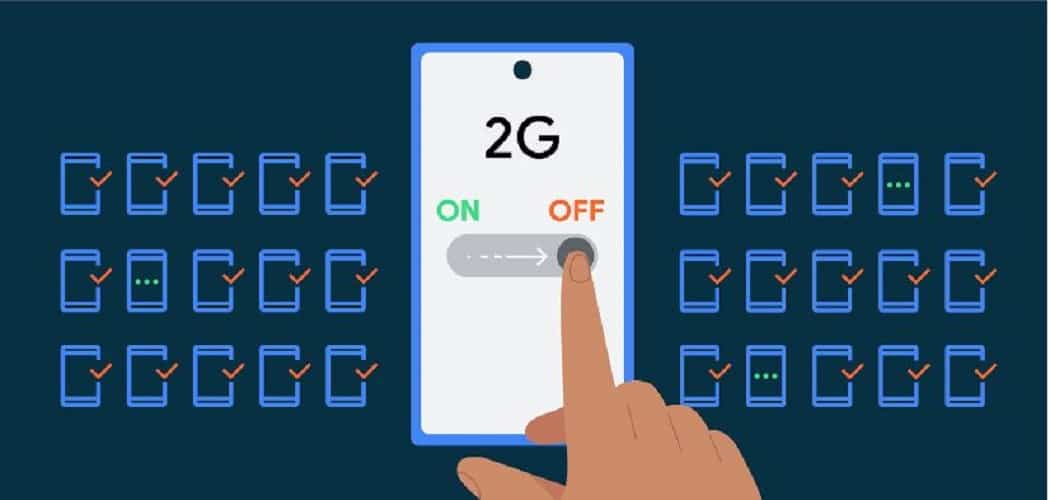 Block null-cipher traffic
In addition, administrators will soon be able to block unencrypted null-cipher communications at the radio modem level in Android 14. According to the tech giant, a lot of unencrypted null-cipher traffic still takes place in mobile networks. This is an attractive attack vector for hackers.
By intercepting this traffic, hackers can see this unencrypted communication traffic as circuit-switched call traffic and text messages in clear text.
In Android 14, it therefore becomes possible for both businesses and consumers to block this unencrypted traffic. This is done at the radio modem level in a mobile device, using the latest radio hardware abstraction layer (HAL).
Also read: Google promises to make data transfer easier for users