Beyond Identity introduced several new integrations with Zscaler's solutions. The MFA vendor aims to expand its ecosystem of like-minded security providers.
Beyond Identity develops multi-factor authentication (MFA) solutions. The organization expanded its partnership with Zscaler with a series of new product integrations. The integrations should extend zero-trust application architectures and reduce attack surfaces.
The integrations combine Beyond Identity's MFA functionality with Zscaler's zero trust network access (ZTNA) platform. The combination secures access to applications regardless of the environment the applications run in.
Integration of risk signals
The integrations provide continuous inspection and verification of identities and devices. Risk signals are issued when a user authenticates and constantly monitored from thereon out. This improves the security of the entire application user session, the partners said.
The continuous exchange of risk signals provides near real-time notifications. Security measures are activated when devices or users exhibit anomalous behavior. The integrations can truncate sessions and troubleshoot problems to prep devices and users for re-authentication.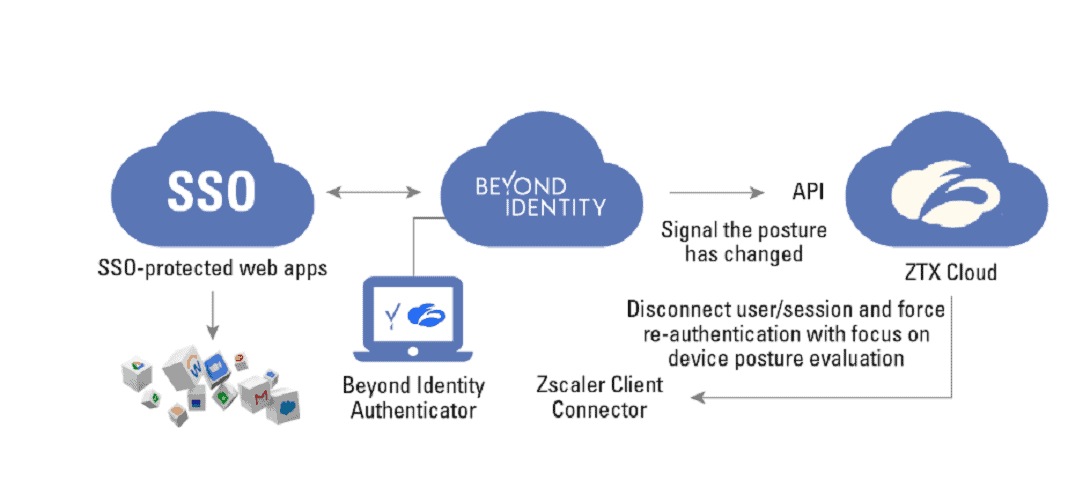 Ecosystem development
Beyond Identity hopes that its collaboration with Zscaler will contribute to a broader ecosystem of like-minded security providers and strong security solutions for customers.