A 21:9 4K OLED screen with professional colour reproduction, a lightning-fast chip and impressive multimedia qualifications. According to Sony, the Sony Xperia 1 II is the ideal smartphone for creative professionals. In this review, Techzine finds out if this claim holds up.
Obviously, the Sony Xperia 1 II – pronounced Xperia 1 mark 2 – contains all the essentials of a high-end smartphone in the year 2020. It features a Snapdragon 865 chipset, supports 5G, has a luxurious and waterproof design and a powerful battery that can charge wirelessly. So far, everything seems to be great, but nothing really stands out.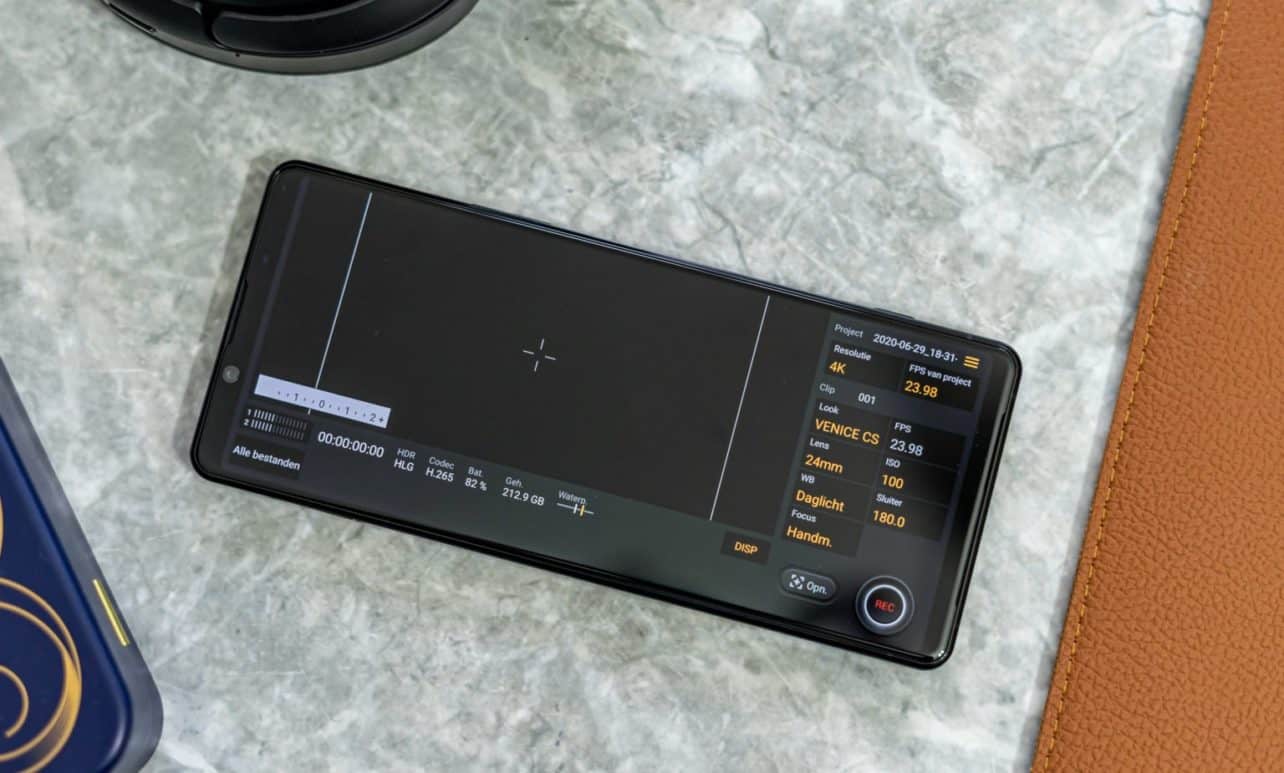 Xperia 1 II distinguishes itself on the creative level. For example, the cameras are equipped with technology that comes straight from Sony's alpha line, and the display is theoretically one of the most impressive displays in a smartphone. Sony provided the Xperia 1 II with a large 6.5 inch 21:9 OLED screen with 4K resolution without any holes or notches. According to Sony, this makes the Xperia 1 II ideal for photographers and videographers, but other creative professionals also benefit from the smartphone's features. In this review, Techzine will elaborate on it in detail.
Important specs
| | |
| --- | --- |
| Price point | 1100 euros (1300 dollars) |
| Display | 6.5″ AMOLED, 1644×3840 pixtels. 60Hz refresh rate |
| Network | 5G |
| Processor | Qualcomm Snapdragon 865 (2.8GHz octacore) |
| Memory | 8GB RAM, 256GB storage |
| Battery | 4000mAh, 21W fast charging, 11W wireless charging |
| Software | Android 10 with Sony UI |
| Camera | 12-megapixel main camera, 12-megapixel 3x zoom camera, 12-megapixel wide-angle camera. 8-megapixel front camera |
Traditional design
With the design of the Xperia 1 II, Sony takes a slightly different approach than most smartphones nowadays. The smartphone is essentially quite similar to the Sony Xperia Z of the past: a sleek, squared and waterproof case made of metal and glass. It looks stunning and has a number of features that we don't often find on a high-end smartphone anymore but do appreciate. Specifically, we're talking about the 3.5-millimeter jack and the physical camera button. The stereo speakers are also refined and offer good quality, but not a unique addition in this segment.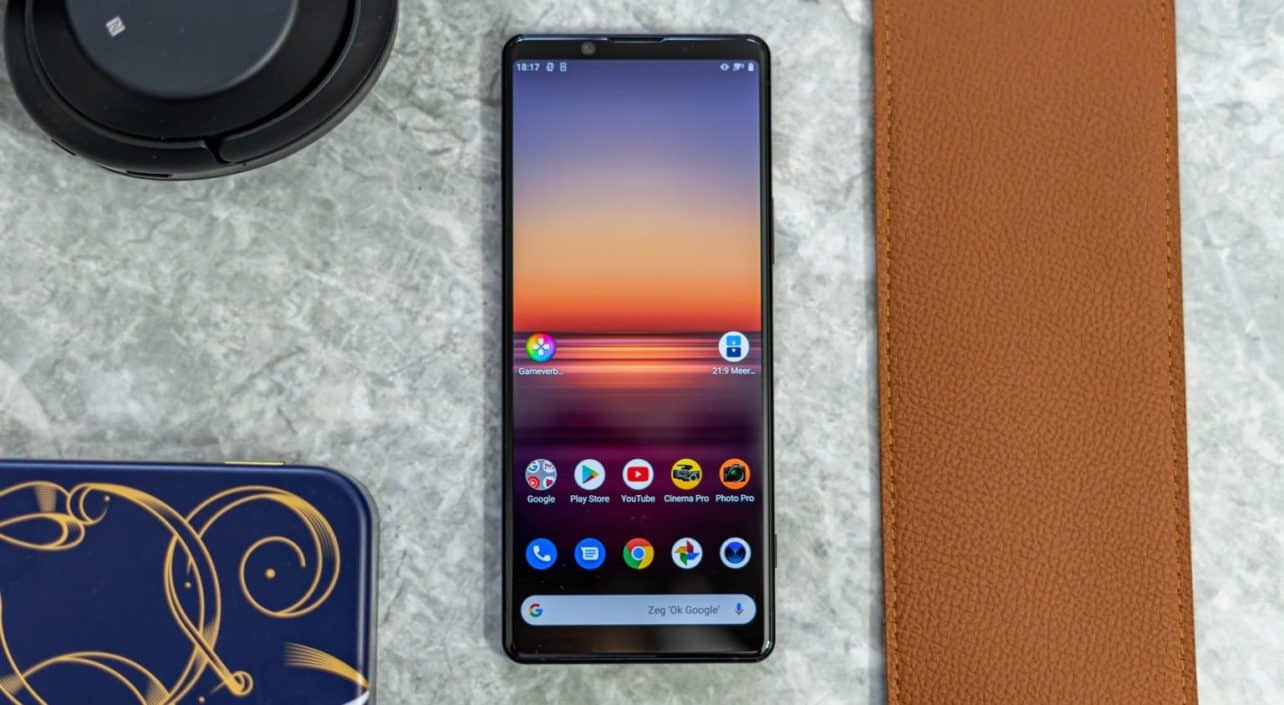 Of course, this smartphone has been modernized quite a bit. For example, it has a 21:9 display, and the screen edges have shrunk considerably. Remarkably, those edges are present at both the top and bottom. This means that the screen-to-body ratio is somewhat lower than with the average modern smartphone, but also that the Xperia 1 II has no notch or other interruptions in the screen. Frankly, we appreciate that.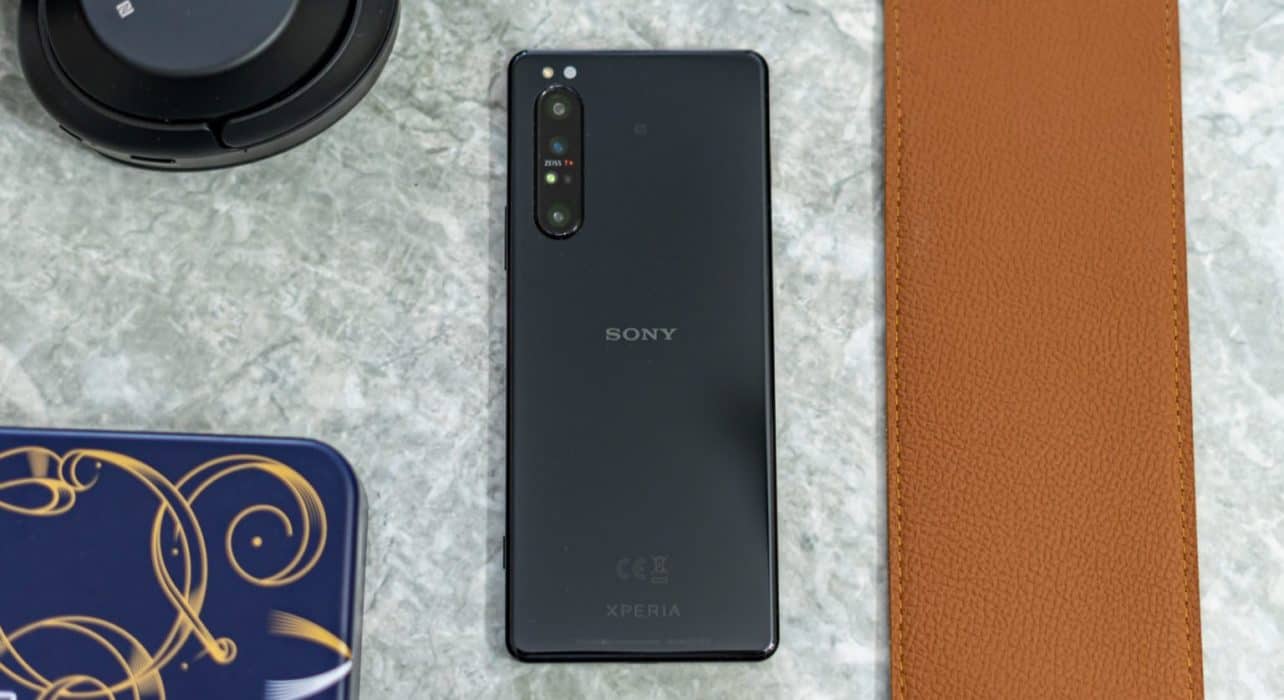 The biometric security of the device is not that pleasant. Facial recognition is completely absent and also not possible using the selfie camera. The fingerprint scanner of the smartphone is located on the side in the power button. Whether you like the placement or not is a personal thing, but unfortunately, the fingerprint scanner of the Xperia 1 II works pretty poorly. During our test period, we had to enter our PIN code more often than desirable.
Many pixels and realistic colours
The Sony Xperia 1 II is built around a 6.5-inch AMOLED screen with 4K resolution. This is unique because there is no other smartphone that currently has this many pixels. The resolution of 1644×3840 pixels results in a pixel density of 643 pixels per inch, compared to about 500 to 550 ppi in many other high-end smartphones.
Although it's technically impressive, however, it's not that great in practice. The difference with a quad HD screen is barely noticeable, and the high resolution means you have to settle for a 60Hz refresh rate. Sony uses a software trick to make images look smoother, but it doesn't get as smooth as on a real 90Hz screen.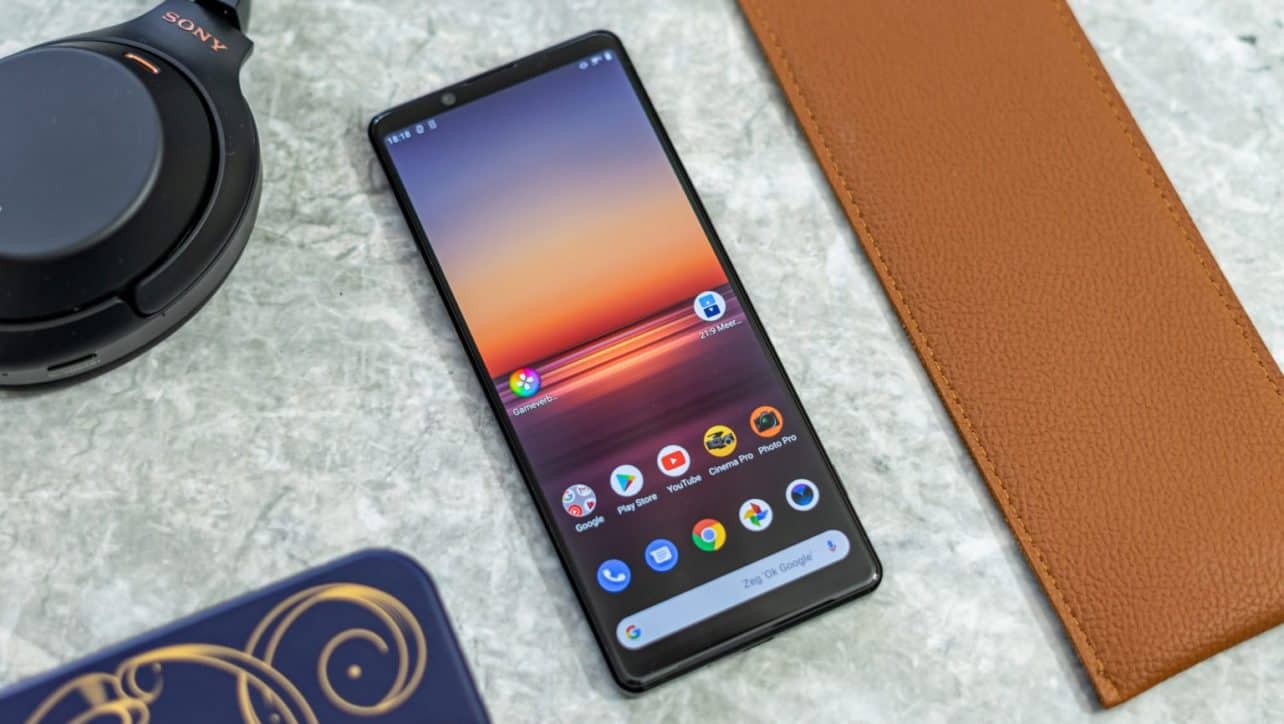 The good news is that the screen is otherwise excellent. The colours are a bit on the cooler side and therefore more realistic than on many other smartphones, which are often a bit too warm. Furthermore, the display supports a broad colour palette, including 100 percent of the DCI-P3 colour space. The colour gradient is extra smooth because of the 8bit colours with 2bit transitions, which should provide a 10bits-like display.
All of this makes that the screen should be ideal for creative people. Sony mentions, for example, the use of the smartphone as a realistic additional monitor with a video camera, but the display is also ideal for showing graphic designs or checking on the go. However, we do need to add a side note: smartphones such as the Samsung Galaxy S20 Ultra and OnePlus 8 Pro also support that full-colour space, and in terms of colour fidelity, they are in no way inferior to the Xperia 1 II. The practical advantage is therefore limited.
Quick and easy to use
In terms of specifications, the Xperia 1 II is solid. The smartphone is based on a Snapdragon 865 chipset and features 8GB of RAM. Nowadays you can get more RAM in a smartphone, but the difference is hardly noticeable. With its performance, the Xperia 1 II definitely belongs to the top of the market.
The battery of the smartphone ranks somewhere in the middle of the pack. The 4000mAh battery makes it through the day, but it doesn't offer much leeway. The phone charges at 27 watts and wirelessly at 11 watts. Although these numbers are not bad, they're certainly not class-leading.
Sony has applied its own skin over Android 10, but it does not deviate significantly from Android's default look. The skin is light, graphically neat and pleasant to use. However, Sony does provide some bloatware that, unfortunately, cannot be removed. We can very well imagine that you don't need to play Call of Duty on your smartphone, but nevertheless, the game is present, and you can't remove it. Another disadvantage for business use: the Xperia 1 II is unfortunately not included in the Android Enterprise Recommended program.
What is great for the business user is that Sony has made multitasking easier in the Xperia 1 II. This has to do with the elongated 21:9 screen, which ensures that two apps fit side by side easily. Sony has modified the software in such a way that the smartphone can also remember combinations of applications, and a separate overview of recent applications is available for the top window and the bottom window. Very convenient!
Camera software feels like a beta
The cameras of the Sony Xperia 1 II have access to three camera applications: the regular camera app, CinemaPro and PhotoPro. The latter two are Sony additions that should transform this smartphone into a professional camera. With CinemaPro, you can film with manual settings and different colour profiles, and you can attach multiple clips to a project. PhotoPro makes it possible to make extensive manual adjustments while taking photos.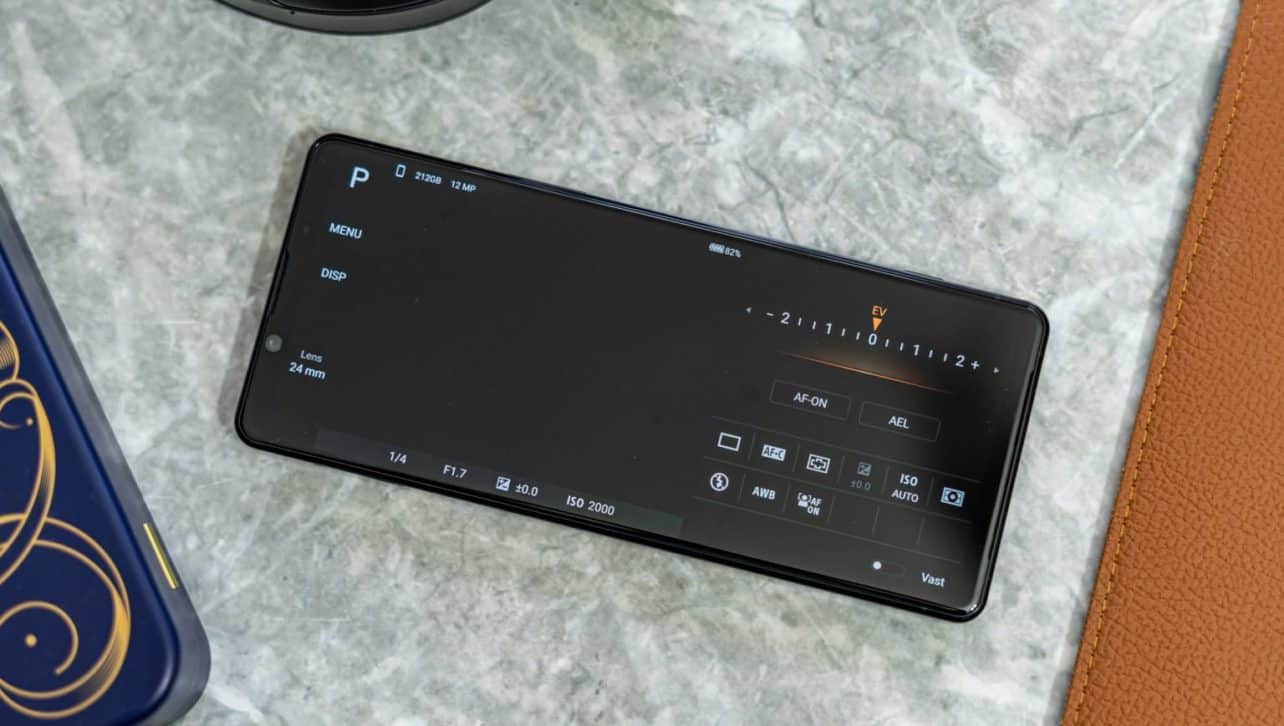 Although this all sounds good, it's a bit disappointing in reality. The biggest noticeable drawback is the lack of RAW support. This would fit in well with the manual settings, and Sony even claims that it is possible to shoot in RAW, but those that read the fine print will see that this will be included in a future update. Too bad, because most high-end smartphones usually support RAW by default. With the CinemaPro app, we miss the feature to automatically adjust the exposure. For video professionals, this makes sense and is not a problem. However, for those who 'just' want a number of additional options when recording a video, this will often result in over- or underexposed shots.
Fortunately, the quality of the camera is very good. The 12-megapixel main camera has the largest sensor with dual photo diodes, which results in more data being captured per pixel. This results in photos with a lot of detail and beautiful, saturated colours. Only in darkness, the Xperia 1 II scores worse than the top of the market. The night mode is not necessarily bad but results in vague or even blurred photos compared to many of the competing smartphones.
Next to the main camera is a 12-megapixel wide-angle camera and a 12-megapixel camera with 3x zoom. Although the quality of these cameras is somewhat lower than that of the main camera, they still score very well. It is particularly noticeable that the colours are very consistent with those of the main sensor, something that rarely happens with other smartphones. As a result, photos from the zoom and wide-angle camera do not immediately stand out as being of lower quality which is a great addition.
Conclusion
Sony has a strong commitment to multimedia and screen quality with the Xperia 1 II and tries to appeal to the creative professional. To some extent, it is successful. The display is of good quality, features real-life colours, has no notches or holes and with the elongated screen is suitable for multi-tasking. Sony also did a good job of implementing multi-tasking in the software. For those working with photography or videography, the addition of a physical camera button on the Xperia 1 II and more extensive photo and video applications is great.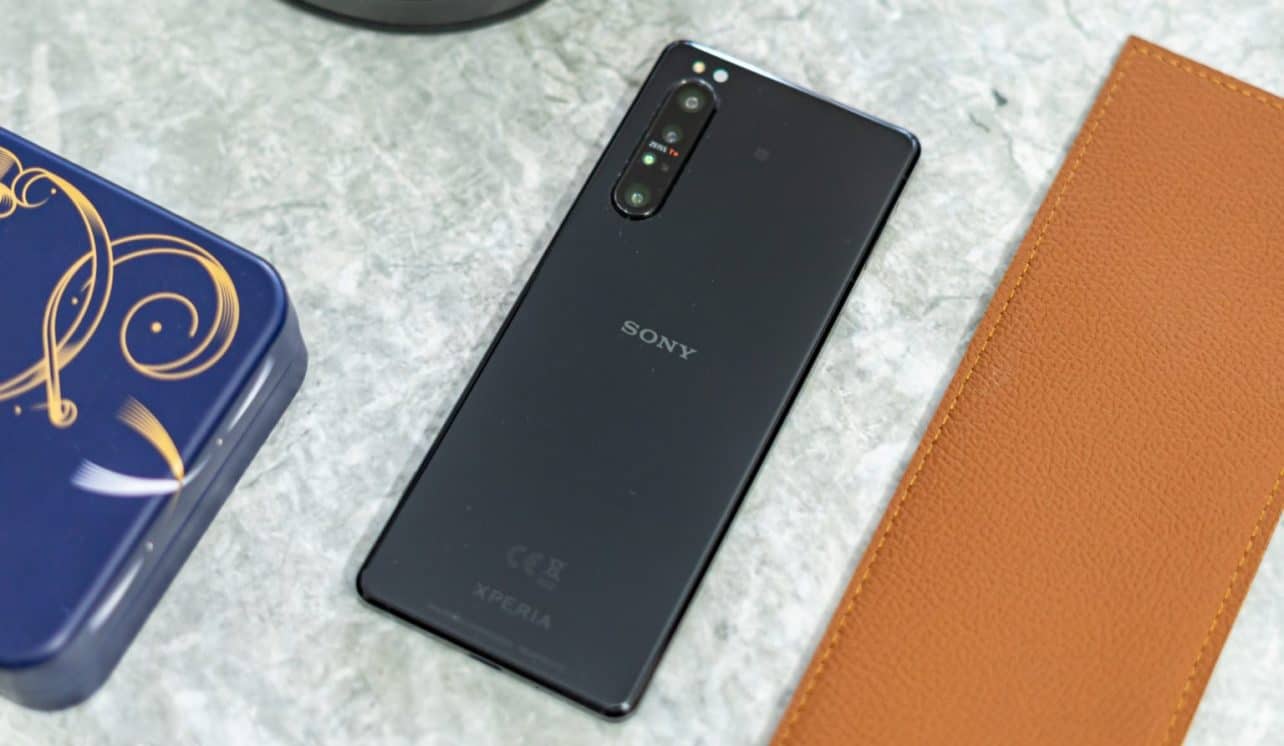 On the other hand, it seems that not everything is finished as of yet. For example, taking pictures in RAW is not yet possible, and the high screen resolution has the disadvantage that the refresh rate stops at 60Hz. Those who are looking for realistic colours and a sharp display will not mind, but it does not benefit the overall user experience. And although the colour rendering of the smartphone is good, it's not necessarily unique either.
The Sony Xperia 1 II with its traditional design, available audio jack and good performance is a great smartphone. But it's quite expensive with a price tag of 1100 euros, and it contains a mediocre fingerprint scanner and lacks features such as high-speed charging and Android Enterprise Recommended software.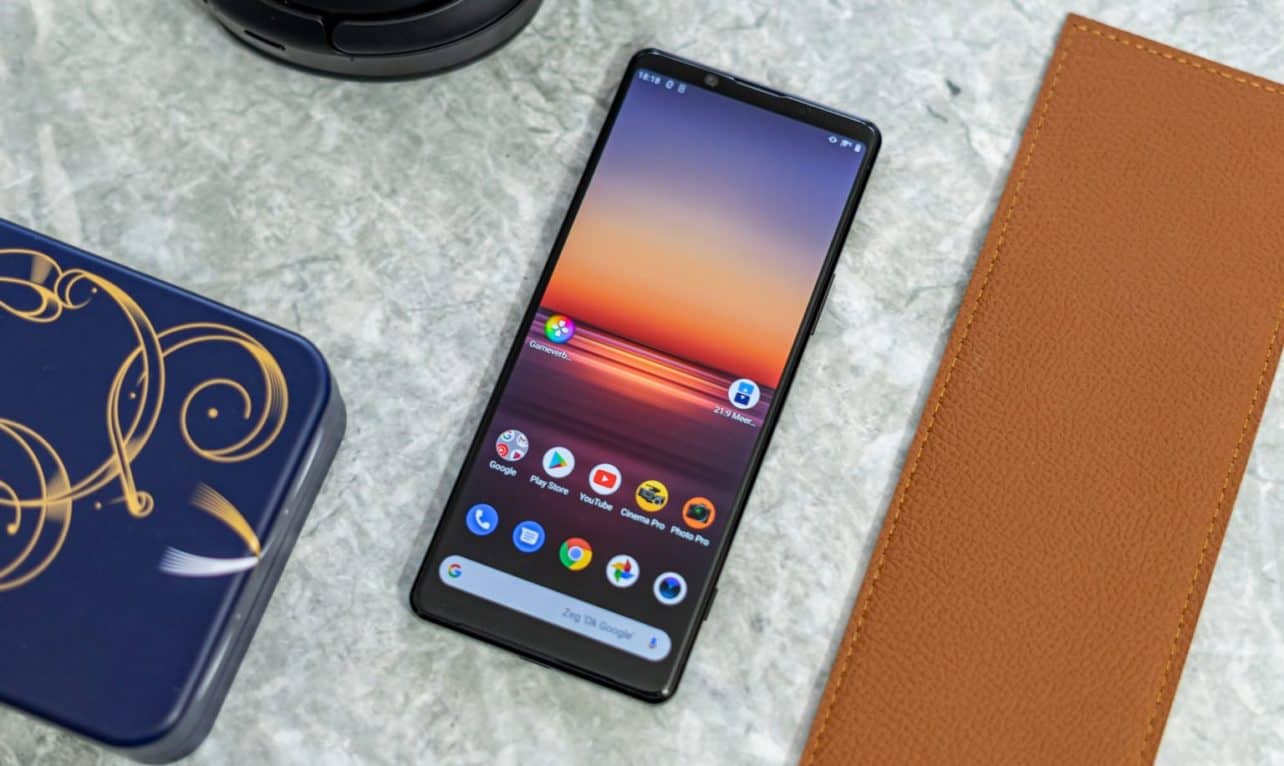 In a nutshell: the Sony Xperia 1 II can be a great smartphone for the right demographic. However, the real added value it offers for the creative user remains limited and given its high price, there are also many things that could have been much better. For many people, this phone won't be their first choice.
7
Clean design without notch
Colourfast 21:9 display
Three consistent cameras
Audiojack, physical camera button
Mediocre fingerprint scanner
Not Android Enterprise Recommended
A lot of pro functionality not fully finished