How many luxurious features do you need in a smartphone? A question that Apple undoubtedly asked themselves during the development of the new iPhone SE. Although the finish is up to par, the device doesn't exactly show much luxury with its screen edges and low screen resolution. Fortunately, it doesn't have to, as it does have all the essentials, the iPhone SE 2020 performs almost on the same levels as the best smartphones available today. Impressive for a smartphone whose price starts at just 489 euros. It's time to determine if the cheaper iPhone fits in the current business environment.
Important features
| | |
| --- | --- |
| Screen | 4.7″ IPS retina (750×1334 pixels) |
| Network support | 4G |
| Processor | Apple A13 Bionic (2.6Ghz hexacore) |
| Memory | 3GB RAM, 64GB/128GB/256GB storage |
| Battery | 1821mAh, 18W fast charging, wireless charging |
| Software | iOS 13 |
| Camera | 12 megapixels, 7 megapixels front camera |
iPhone 8 re-used for the iPhone SE 2020
Apple has cleverly used the production line of the iPhone 8 for the iPhone SE 2020. The appearance is exactly the same, and the internal components are similar in many respects. This means the iPhone SE has the same compact design and beautiful finish of the iPhone 8. The casing is waterproof, sturdy and still has the old-fashioned Touch ID-sensor. We don't often see a fingerprint scanner on the front anymore, but it's still a convenient and safe method to secure your device. For people that use their device often during work, this is a great benefit.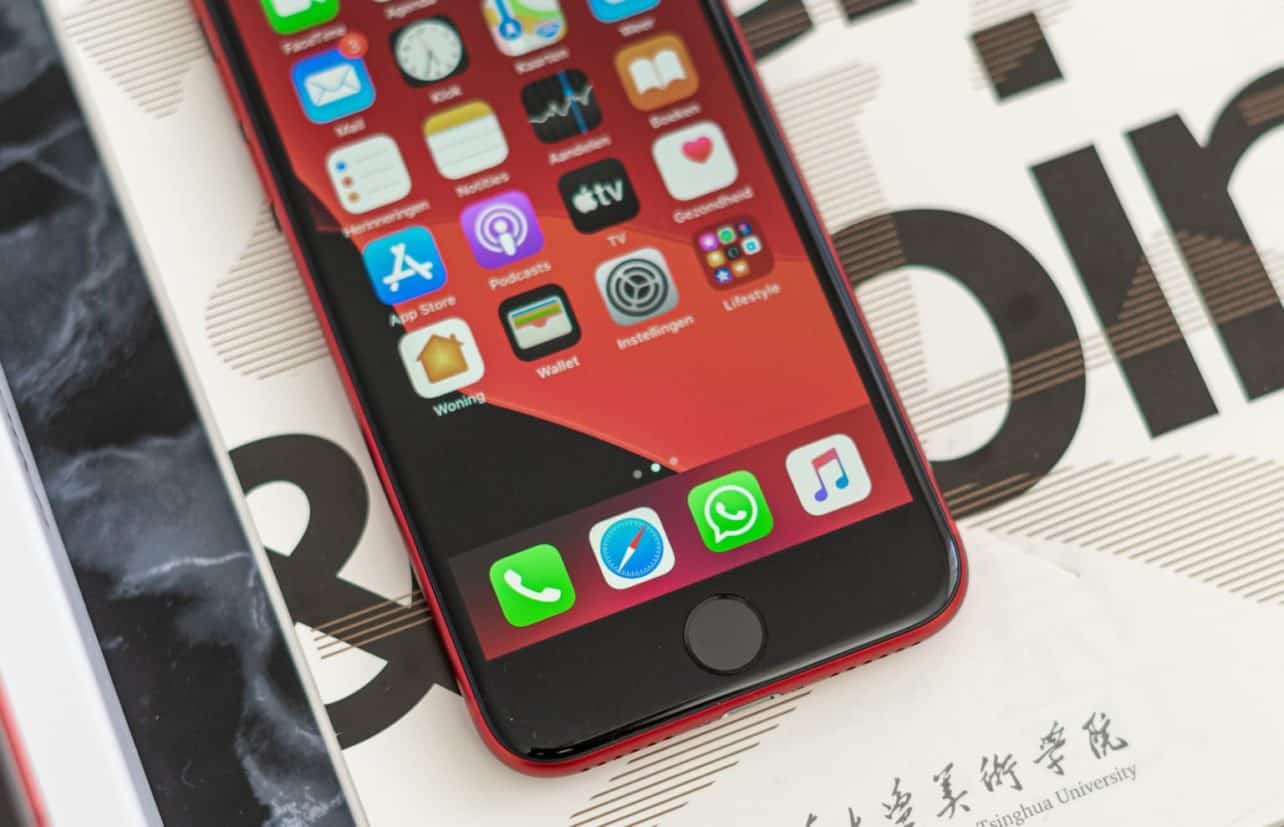 On the other hand, the copied design also means that this Apple iPhone SE 2020 has a rather traditional look. According to today's standards, the screen edges are huge, which doesn't improve the appearance of the device. Although, many users probably don't see this as a problem.
The iPhone SE 2020 has a 4.7-inch screen size, making it one of the smallest smartphones you can buy right now, despite its large screen size. The smartphone is very easy to handle because of its small size, even with one hand. Many tasks don't require extra screen space at all. Writing emails, web searches and reading simple documents work well on the screen of the iPhone SE 2020. For most business applications, the iPhone SE 2020 works well. The moment you start working on more complicated documents or need to watch videos, a larger device might be a better option.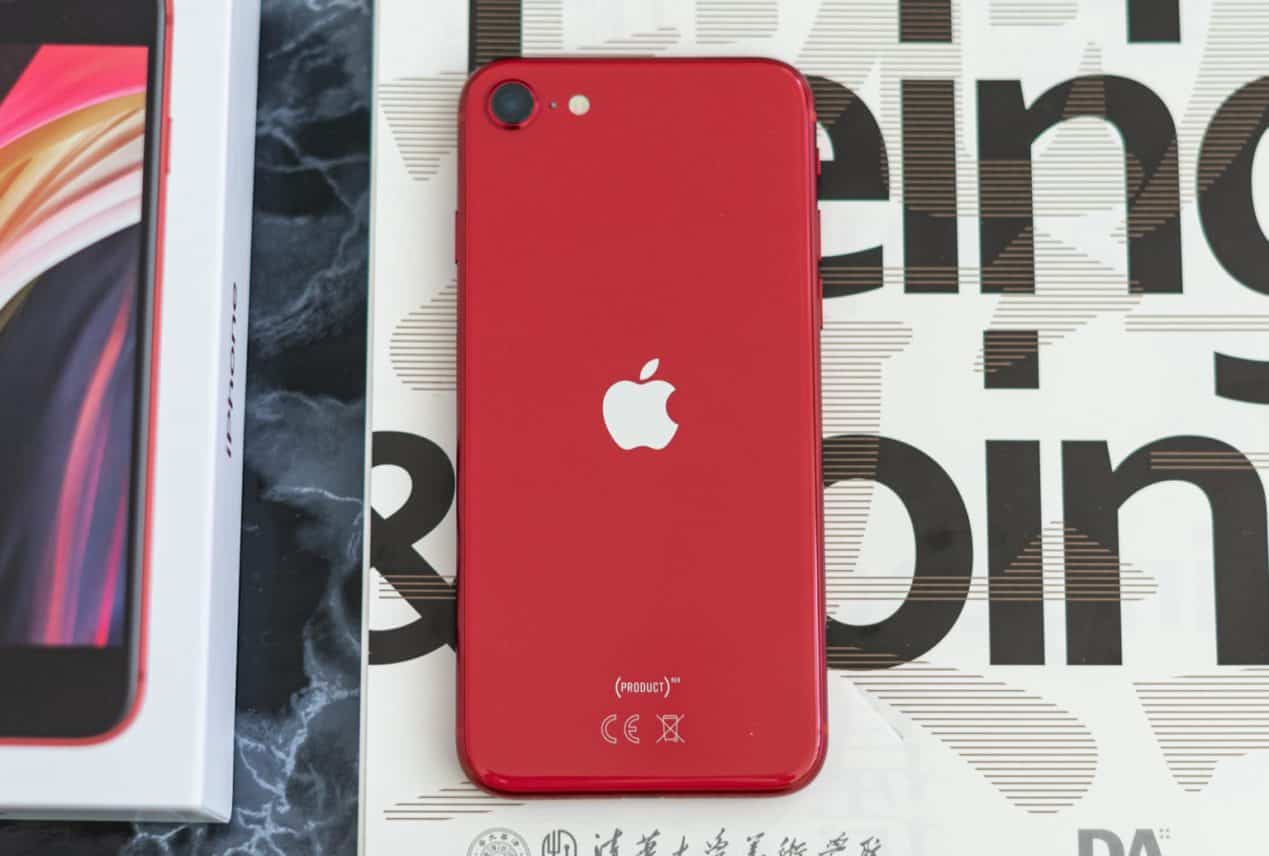 The screen itself can be described as functional. The brightness is adequate, and the colours are realistic and beautiful. The phone is excellent for everyday use. However, if you frequently use multimedia, you'll be a bit disappointed, in that case, the low screen resolution of 750×1334 pixels is noticeable. It's not terrible, but for a 489 euro smartphone, you expect a bit more.
Strong hardware
By sacrificing some design elements, Apple managed to make the iPhone SE 2020 run exceptionally well. The smartphone is based on the Apple A13 Bionic chipset, which can also be found in the iPhone 11 series. This chipset is one of the most powerful mobile chipsets available at the moment, and it comes as no surprise that the iPhone SE 2 runs fast. The 3GB working memory might not be very much, but thanks to Apple's solid memory management, it is still easy to multitask with this smartphone.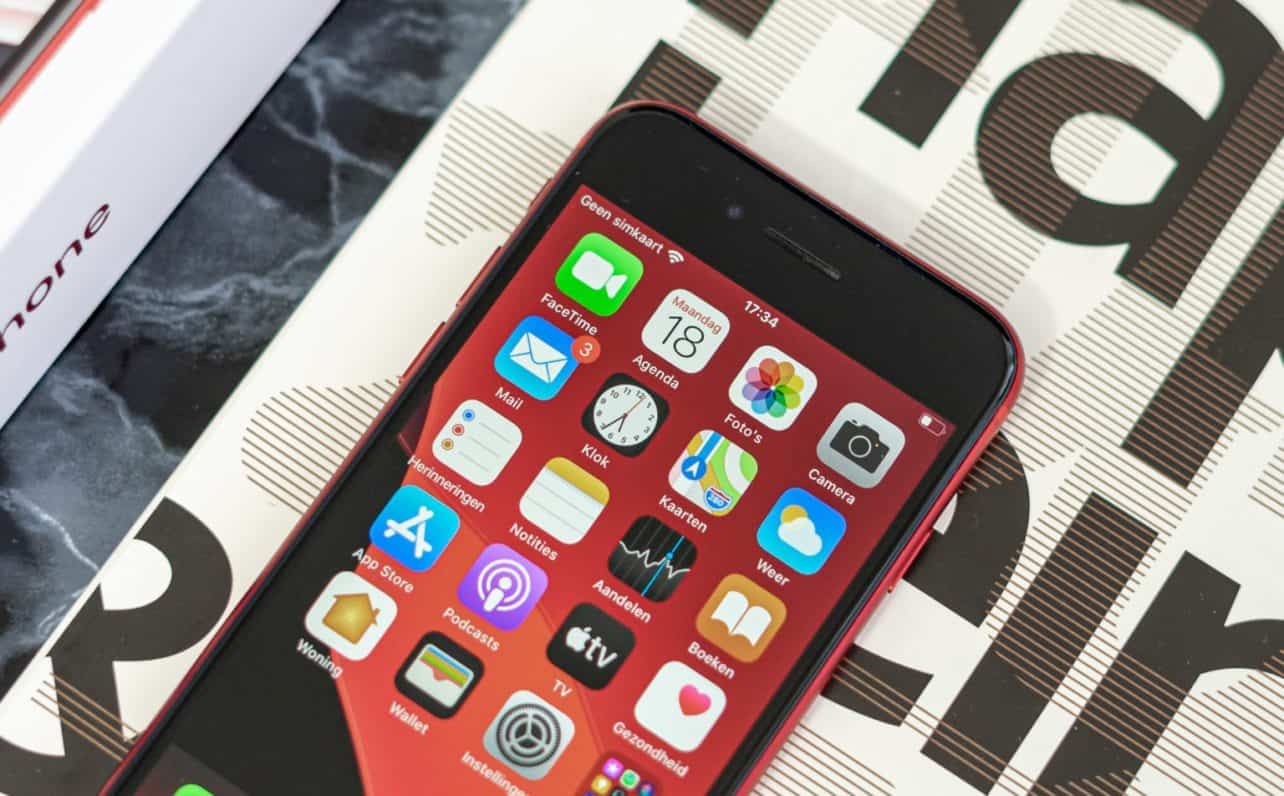 There's one thing that bothers us, and it has to do with some applications that occasionally freeze. We didn't manage to identify a clear pattern, but sometimes apps crashed and had to be shut down before we could use them again. That said, Apple is known for its excellent software support, and we are hopeful this problem will be solved with an update.
At 1821mAh, the battery capacity of the Apple iPhone SE 2020 is not particularly high. Yet the smartphone will last a full day, in our opinion the battery life is sufficient. Charging can be done wireless, and that's a plus. Unfortunately, the charging speed is rather low, both wireless and wired. The iPhone SE 2020 uses a maximum charge of 15W, which is quite low for today's standards. It takes about 2 hours to charge the battery fully. This won't give you enough time to recharge your phone between meetings.
The latest software
Like other iPhones, the Apple iPhone SE 2020 runs on iOS 13; the latest version. You can rest assured that this popular device will run on the latest versions of iOS for many years to come. By way of comparison: the original iPhone SE from 2016 is currently running on iOS 13 and will be updated to iOS 14. The iPhone SE 2020 is an excellent investment. New features are rolled out every year, and your device will be kept safe at all times with constant security updates.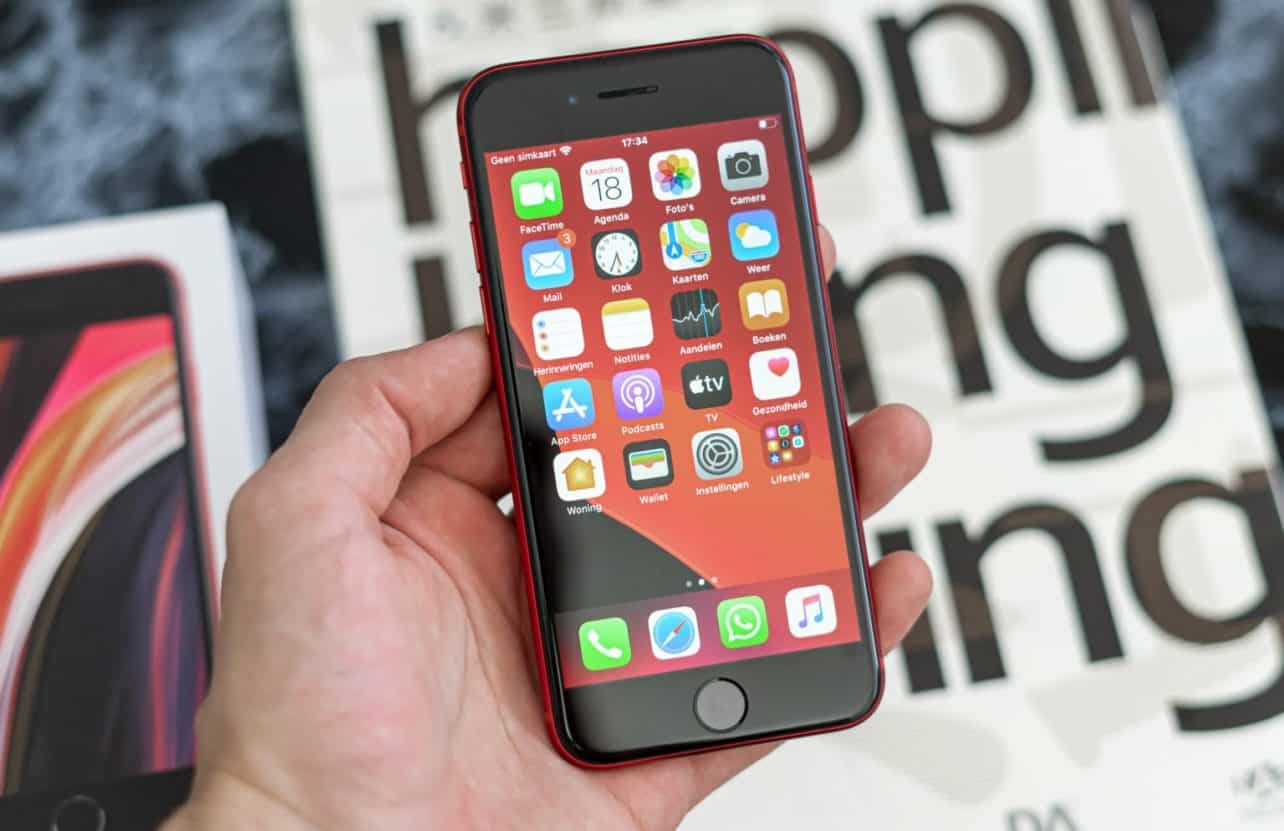 The software itself is excellent, but we don't have to explain that to anyone who has ever used an iPhone. The OS runs smoothly, is easy to use and Apple's vast app catalogue contains pretty much every application you need. And if you own a Mac or iPad, there's no need to worry since the integration with these products is excellent.
We do miss a practical way to use multiple apps side by side. Split-screen multitasking is unfortunately not possible, which is annoying if you need to take some notes on a document or e-mail while you're on the road. Even though the iPhone SE 2020 is too small to do that kind of work anyways.
The camera is solid yet simple
Apple has never been about adding additional cameras to its smartphones. The iPhone SE 2020 is one of the few devices with only one lens on the back of the phone. Fortunately, it's a 12-megapixel camera that does an excellent job. Although we certainly appreciate the zoom and wide-angle capabilities of many modern smartphones, it's the regular photos you take with the camera that are the most important. The iPhone SE 2020 scores very well in that area.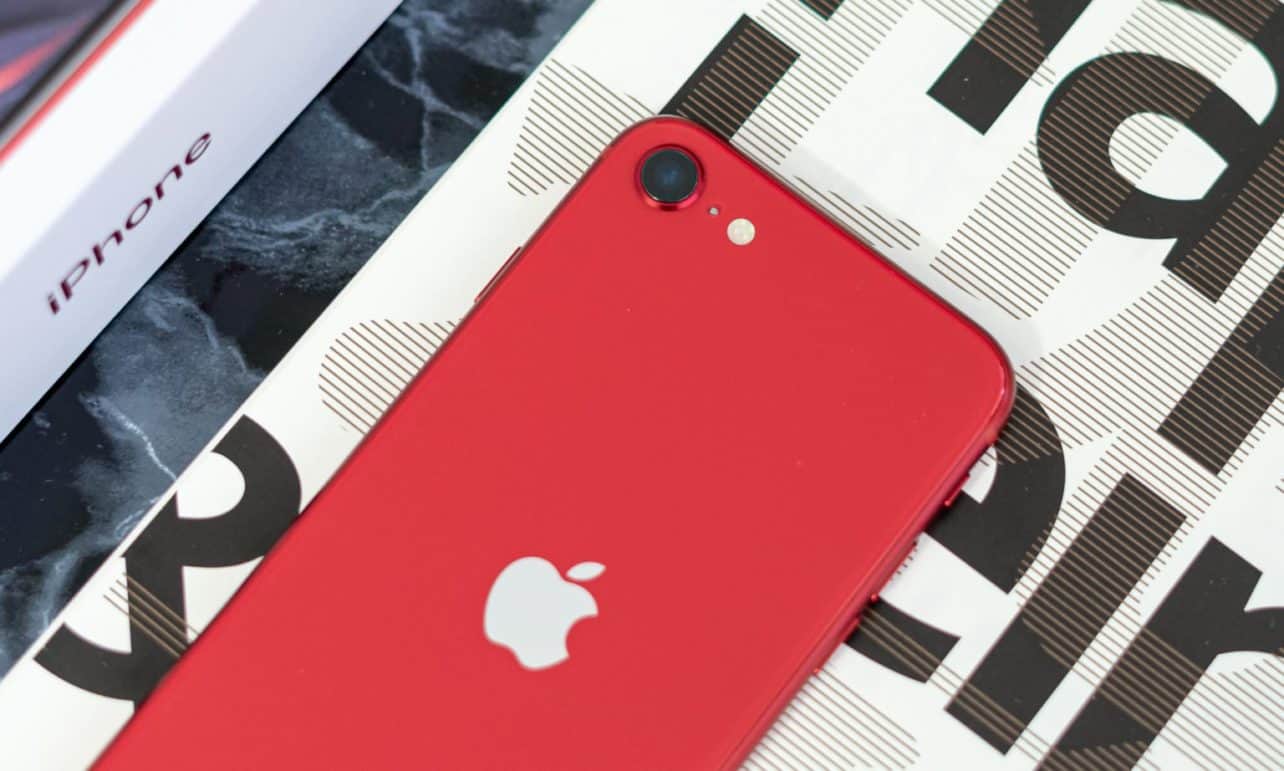 In normal light, the iPhone SE 2020 snaps beautiful photographs with vibrant colours and a high dynamic range. If you zoom in too far, those photos lose some detail, but otherwise, they are beautiful. The portrait mode also produces stunning and natural results, despite the lack of a second lens. Videos shot by the iPhone SE 2020 also look wonderful.
The only downside of the camera at this price range is the lack of a night mode. At twilight, the camera still functions pretty well, but as soon as it gets darker, the photos contain a lot of image noise and it's hard to see what is going on. The iPhone SE 2020 clearly lags behind its competitors in that aspect.
Test photographs were taken with the Apple iPhone SE 2020 using the automatic mode.
The front camera of the iPhone SE 2020 has a resolution of 7 megapixels. Which means it doesn't produce the most detailed images, but the colours of the photos are still vibrant. Which is the most important thing, primarily if you use the device to make video calls.
Conclusion
The Apple iPhone SE 2020 is by no means a revolutionary smartphone. It resembles an iPhone 8, but with new specifications and a longer support cycle. It lacks the luxurious appearance of something like an iPhone 11 Pro, and the device is not particularly suitable for working with complex documents or multimedia due to its small, low-resolution screen. If you don't care much for a modern and luxurious look and feel and your focus is mainly on email, text messages and working together with colleagues? Then the iPhone SE 2020 is a perfect choice.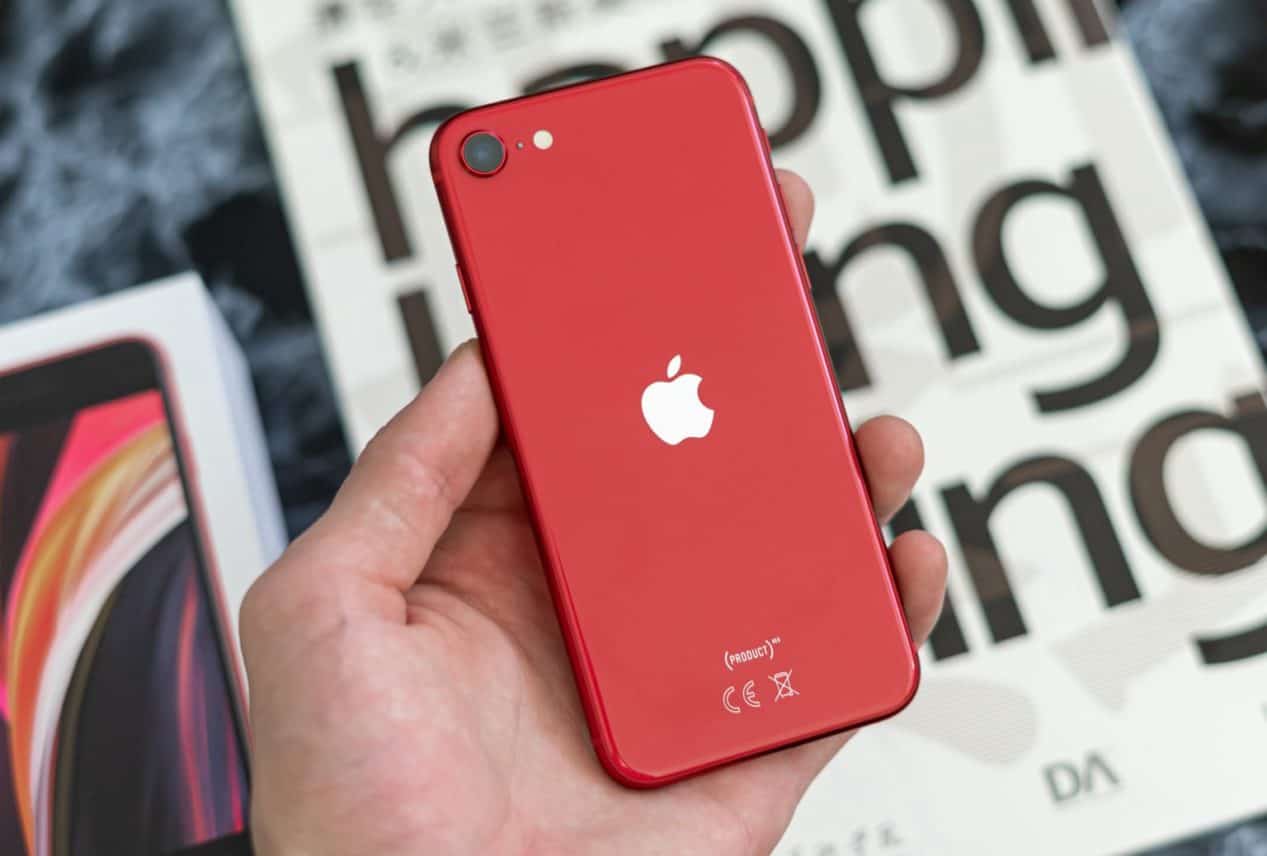 The new iPhone SE is wonderfully manageable, performs incredibly well for its price range and has an excellent camera. The strong foundation you've come to expect from Apple – think of a well-finished waterproof design, great software and continued support – is also present. For 489 euros, the iPhone SE 2020 is the perfect no-nonsense smartphone for anyone who doesn't use their device to do complex work but wants that work to be seamless and smooth. We highly recommend the iPhone SE 2020.
9
Robust and waterproof design
Great performance
Amazing software with continued support
Satisfactory camera
Outdated design
Mediocre screen resolution
Camera lacks versatility