A very dominant theme at SAP's Sapphire 2023 conference is definitely AI. By adding artificial intelligence to software, business processes should run a better. SAP Business AI in particular will contribute to this, with the goal of future-proofing companies.
For SAP and basically every other software vendor, the end of 2022 and the beginning of 2023 due to the introduction of ChatGPT were the months many IT professionals had counted on. For years AI had been providing innovation and was very useful within software, but a step for greater adoption among the general public and more employees was still to come. With the release of ChatGPT, the big step was finally made; adoption accelerated, which software vendors capitalized on with new solutions.
"We're keenly aware of the central role Artificial Intelligence will play as we help our customers future-proof their businesses. We're at the beginning of a profound wave of technological change. At SAP, we focus on embedding AI into our solutions, combining cutting-edge technology with our unique industry and process expertise to ensure our solutions help customers solve their most pressing problems right out of the box. Customers can also deploy it confidently because it's built responsibly," Chief Communications Officer Oliver Roll shared before the keynote began.
Business AI takes central role
The current innovations in AI build on SAP's previous efforts around AI. Just a few years ago, these were released under SAP Leonardo; now the software vendor is pushing the innovations under SAP Business AI. For ERP, this artificial intelligence will mean improved visibility, performance and results.
Also read our recent articles on SAP Datasphere and IBM's Watson collaboration, both of which focus on AI within SAP software.
For example, Business AI will help finance experts manage costs and reduce risk. SAP cites the example of identifying and responding to changes in customer sentiment. For this purpose, the intelligent collections feature is coming to ERP system S/4HANA Cloud effective immediately. The feature will help predict late payments by a customer. In addition, intelligent collections assists in prioritizing which customers need a follow-up.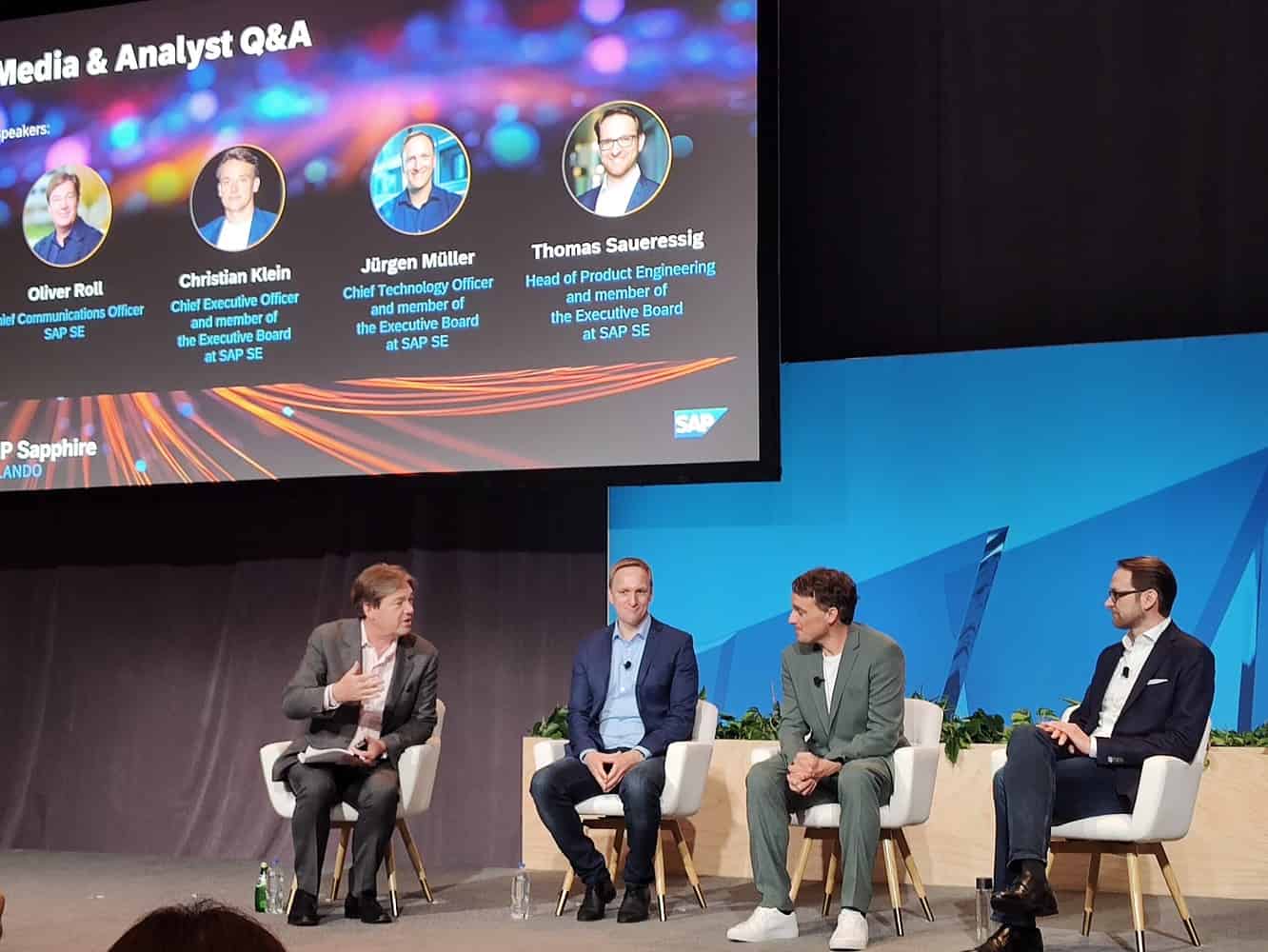 For sales teams, Business AI adds the sales order auto-completion feature to S/4HANA Cloud. This allows sales people to use AI to complete complex order documents automatically. It should save manual work from the salesperson, while also preventing errors. SAP also sees faster order processing as a benefit simply because technology is now taking over work. The functionality will come to ERP solutions later this year.
On the other hand, Business AI should help companies realize a more resilient supply chain. This is because the AI can predict that demand for products and services is changing very quickly. Companies can then better prepare and respond to the changes. Extended Warehouse Management will have intelligent slotting at its disposal for this purpose. This feature uses AI to suggest how to optimize the warehouse and supply processes. The AI can do this by looking at characteristics, demand a predictions.
A similarly more focused feature is applying generative AI in Transportation Management. It targets companies in the automotive and manufacturing industries, with the goal of improving order delivery accuracy. The combination of generative AI with document processing will automate manual checks of goods receipts and delivery notes.
Business AI piece continues after the box below
Generative AI in partnership with Microsoft
During the keynote, SAP also announced its collaboration with Microsoft around generative AI. The vendors worked to integrate SAP SuccessFactors with Microsoft 365 Copilot and Copilot into Viva Learning. HCM software can now make greater use of AI to improve recruitment and retention. At the same time, AI can support employee training.
A demo also shows what this can mean for an HR employee. When a job posting is generated, generative AI can read the text and suggest improvements. It is also possible for the HR employee to ask AI what questions to ask during a job interview, taking into account the information from the job description.
SAP expresses ambition that it is the first step of generative AI in its software solutions. Thomas Saueressig, head of Product Engineering, mentions the possibility of using generative AI for workforce management, personnel planning and finance planning in the future.
Support for S/4HANA Cloud
The above features are primarily tailored to support specific professional groups. However, there is also a focus on improving the overall experience of SAP users. Built-In Support basically targets any user who encounters a problem. They can report the problem without leaving the page and can rely on AI to address problems before they happen.
Built-In Support will be available in S/4HANA Cloud, public edition, by July at the latest. SAP does plan to make it more widely available so more users can take advantage of the customized proactive support content in SAP systems. "Users are alerted to critical product issues that others may be experiencing. Live recommendations, provided by SAP support teams and enhanced by advanced AI algorithms, offer customers a set of critical support knowledge documents tailored to each screen of the product to minimize troubleshooting effort," SAP explains about the ambitions.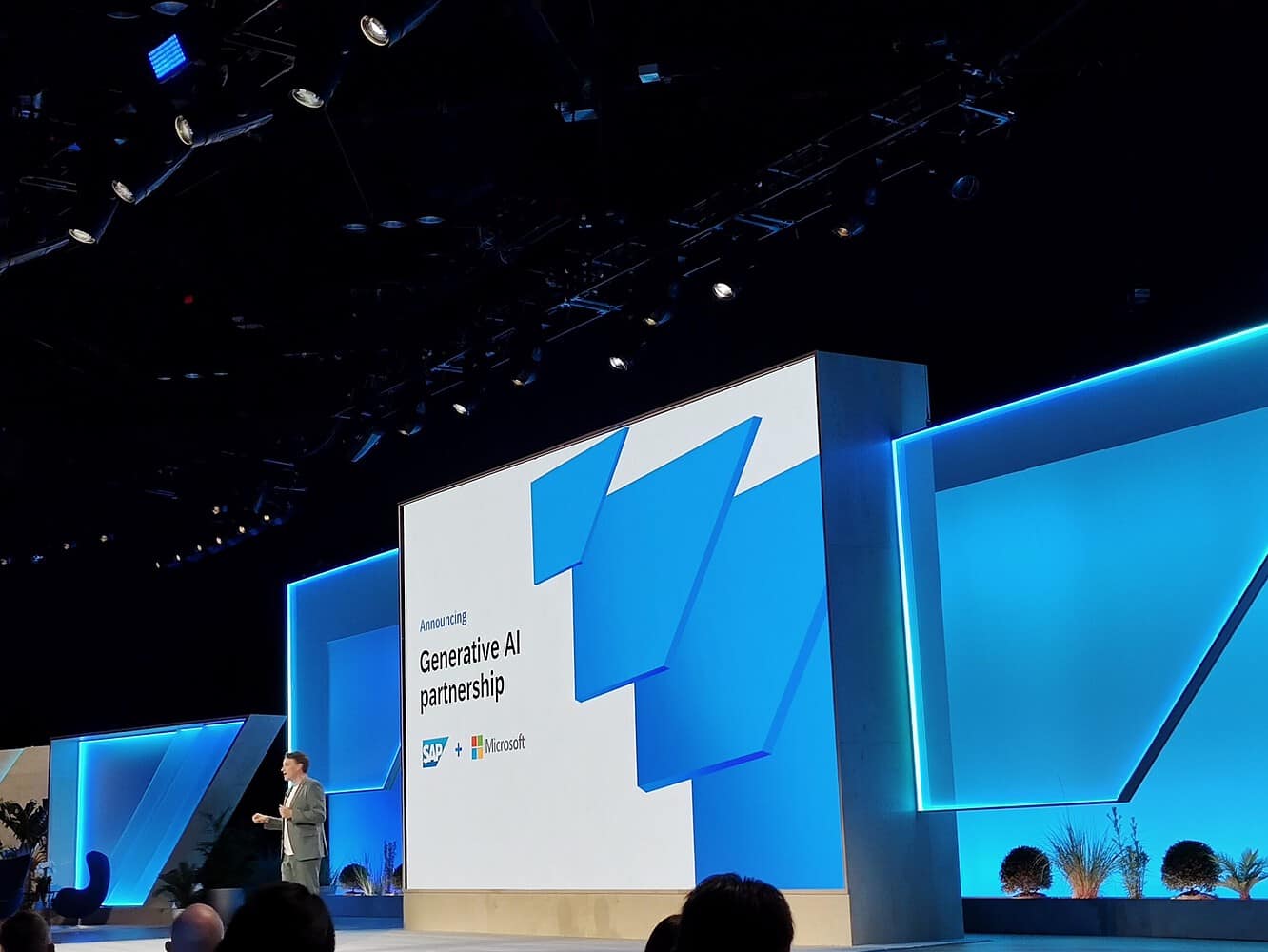 More intuitive and productive procurement processes
Many companies that rely on SAP typically use an ERP system, but an additional procurmenet solution is also popular. Therefore, much of Business AI also focuses on SAP's spend management solutions and the Business Network. This to support procurement professionals in a changing market, sourcing suppliers, selecting goods and services and maintaining compliance.
The intelligent invoice conversion feature is a good example of this, by making it easier for procurement teams to onboard new suppliers. Intelligent invoice conversions retrieves information from a supplier invoice. Then it automatically adds the data to the appropriate fields in the SAP system.
Also, the Buying 360 feature in SAP Ariba Buying promises to help simplify procurement processes. The software vendor describes it as an opportunity to "make purchasing more predictive, personalized and sustainable." Buying 360 will also work in S/4HANA Cloud, public edition, allowing more people within the organization to become involved in procurement processes.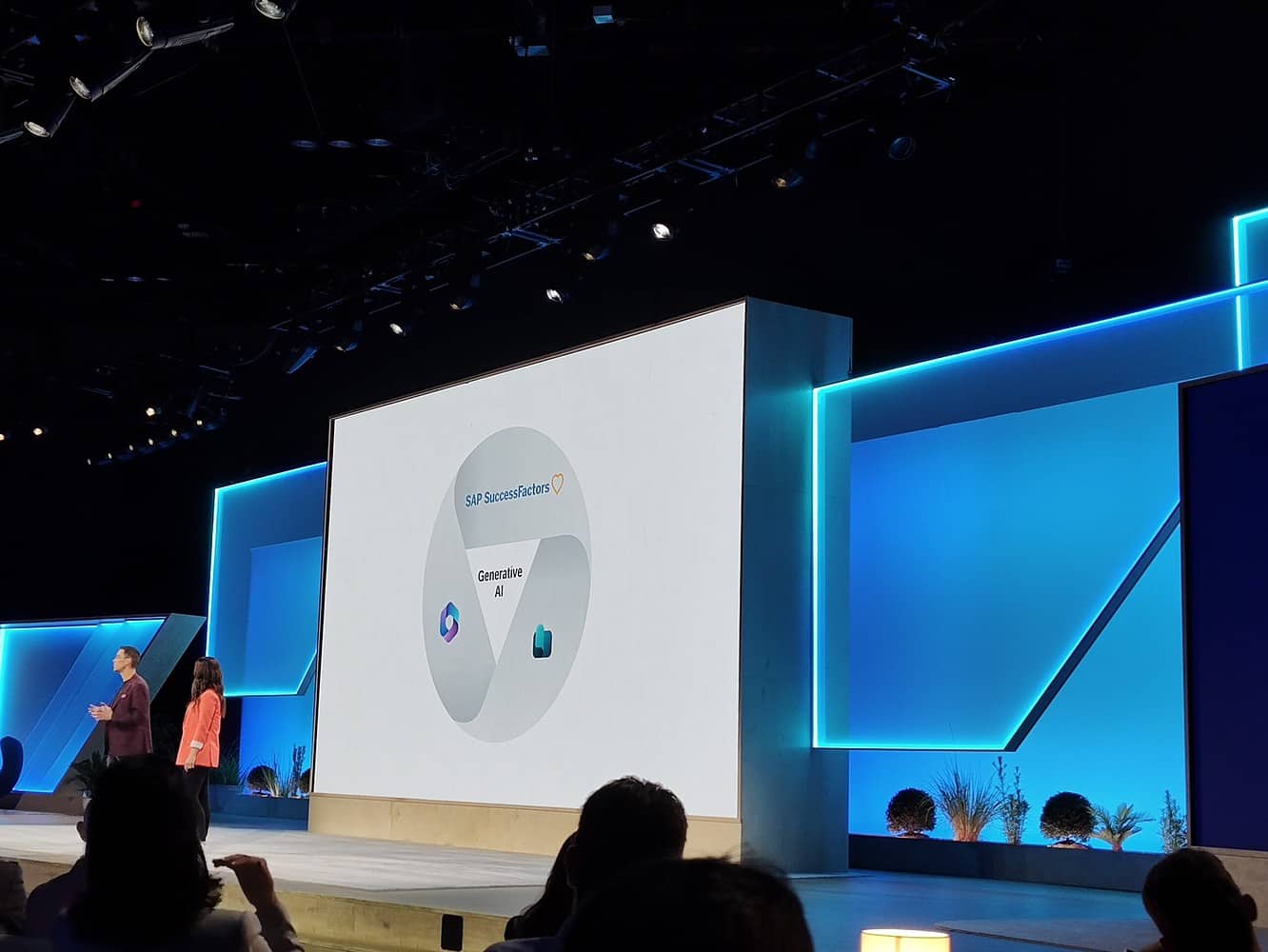 Industry-specific innovations
All in all, the common denominator of the announcements remains that they particularly target a specific sector or professional group. This is also in line with SAP's philosophy of tailoring software to sectors. For example, retailers can look forward to SAP Predictive Replenishment, which can automatically make calculations and place orders. It should keep supplies up and costs manageable, while also ensuring adequate product availability.
Where we also see this reflected a bit more is the addition of Business AI to Customer Experience solutions. Sales, commerce and services teams can leverage AI to generate lead and customer forecast scores based on behavioral information. On the other hand, the customer experience can eventually become more personalized, thanks to the SAP Digital Assistant in SAP Start. This application is still in early alpha, but when widely available will provide sales and support teams with insights. Meanwhile, they will receive recommendations and content tailored to the customer.
Techzine is attending Sapphire 2023 this week. Should we receive further interesting information from SAP about AI, we will update this article.