Dubai allowed the tech world to gather en masse at GITEX GLOBAL, after two corona years. One of the world's largest techevents has been taking place in the United Arab Emirates (UAE) for more than 40 years, but is actually starting to become increasingly important to the Middle East. There is an ambition to generate more revenue from technology and an event like this can contribute immensely to that. We visited the event to see more of innovation in the Middle East.
At GITEX GLOBAL, the halls were filled with all kinds of IT vendors, each with their own background. From security players, network vendors to data experts – just about every major tech player was actually there. They were all able to showcase their own innovations, whether or not linked to a sub-event. For example, they simultaneously organized Ai-Everything, Future Blockchain Summit, North Star, Fintech Surge, Marketing Mania, Global DevSlam and X-Verse. Many knowledge sessions were tailored to one of these topics.
Artificial intelligence, digital economy and remote working
For example, the opening keynote was delivered by H.E. Omar Bin Sultan Al Olama, UAE Minister of State for Artificial Intelligence, Digital Economy, and Remote Work Applications. He emphasized that the UAE and Dubai believe in globalization and building an ecosystem for people to develop and succeed. In particular, the UAE Minister of State for Artificial Intelligence, Digital Economy, and Remote Work Applications emphasized the GITEX GLOBAL's ability to continue to grow even in times of uncertainty in the global tech sector.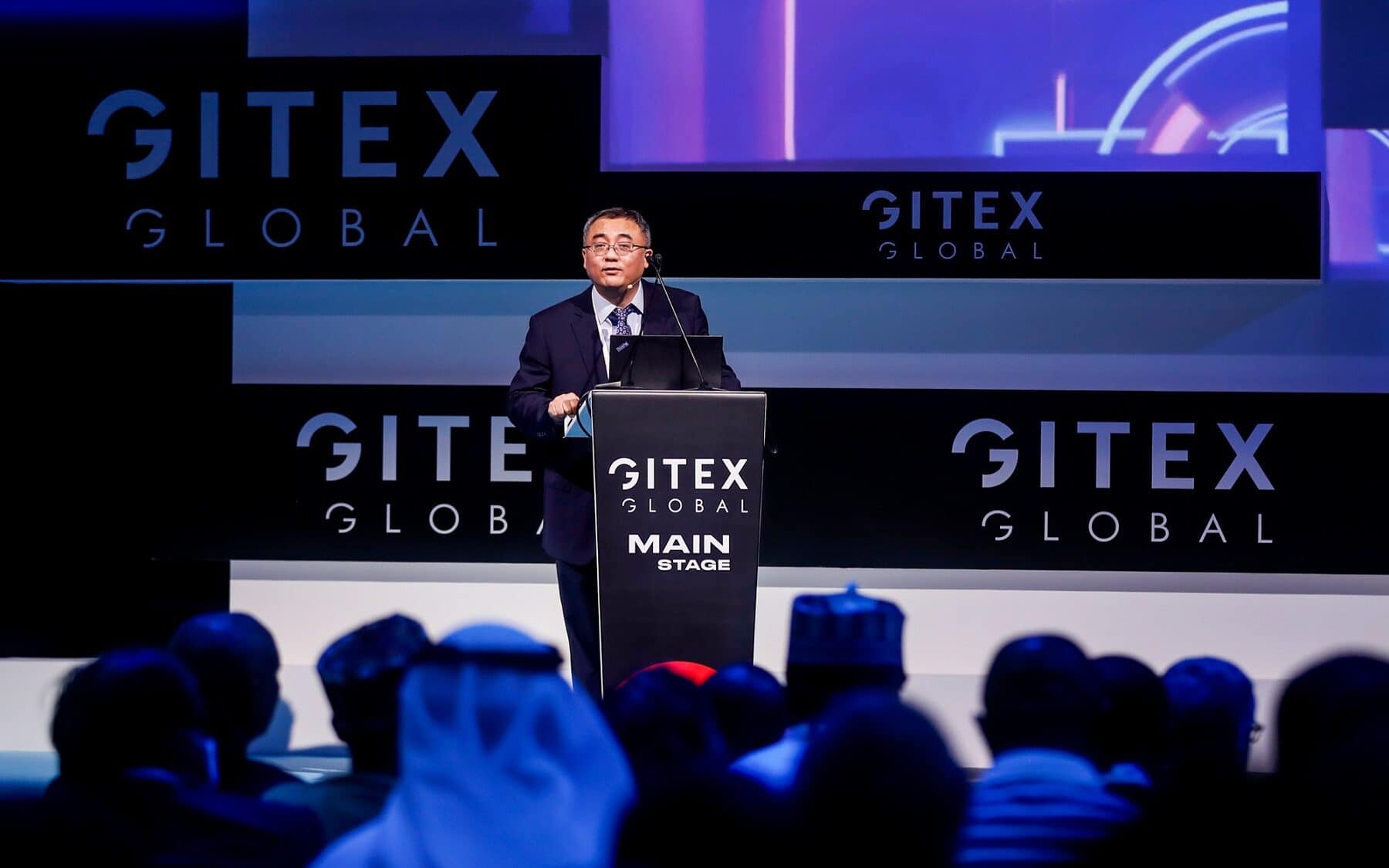 Artificial intelligence therefore received particular attention during the event. After all, more and more data is available, and precisely that data is needed to train and empower AI. In the UAE, AI is expected to play a much more dominant role in the coming years. To reinforce this, Chief AI Scientist, Huawei Cloud Dr. Tian Qi provided a session on new paradigms in AI. In particular, the Huawei executive addressed the potential for science. According to him, AI can make computations at least 10,000 times faster. With AI, weather patterns, for example, can be better predicted. The technology can also support research into new medicine.
Test of flying "car"
One of the eye-catchers during GITEX Global was the XPENG X2. This flying "car," made by XPENG AEROHT, is a vehicle for two people and will be released in 2024. It should be capable of flying in cities by then, at most a few meters above the ground. The creator of the flying "car" sees particular use for short trips, such as sightseeing and medical transport. This can be done by manual control, or autonomously. The autonomous option means passengers can simplify the operations of start, return and landing with a push on a button.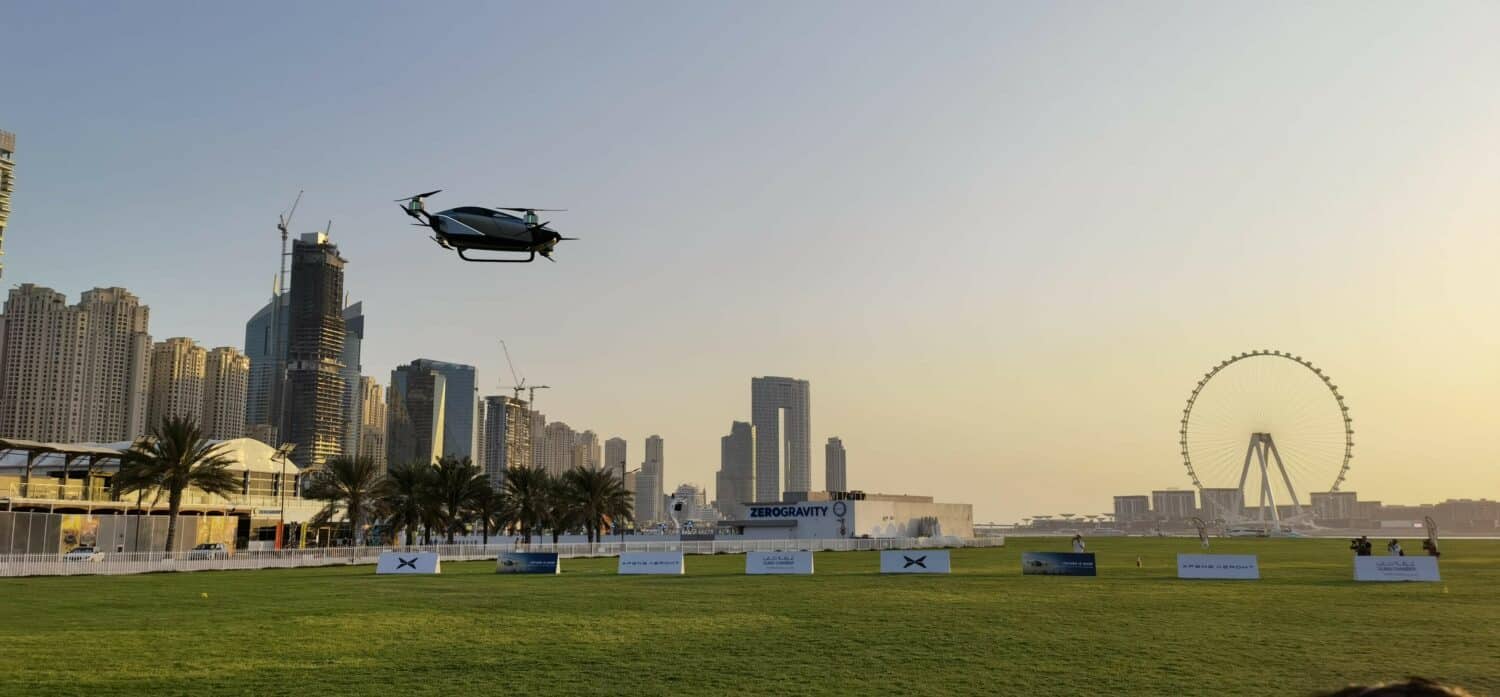 The vehicle was present on the show floor itself, but the big news surrounding the XPENG X2 was that it made its first public flight in Dubai. Government authorities approved the test flight, which should mark another step toward further commercialization. It involved allowing the XPENG X2, a kind of very large version of drones as we know them today, to fly up and hover in the same place for a while. As of yet, there was no flying from front to back or left to right. Also, no one was on board during the test. But with the current move, progress has been made beyond the in-house test environments.
Investing in R&D and talent development
So there is a lot of attention from the government to make technology play a bigger role in the UAE. Abdulla Bin Touq Al Marri, UAE Minister of Economy also made that clear in a session. He signaled that globally many countries are prioritizing sustainability and moving away from oil, for example. To keep the UAE's economy, now a rich region in part due to oil, running and interesting, a hefty investment in technology can help. That is why the UAE is investing in Research & Development and talent development, with a particular focus on science and technology. Abdulla Bin Touq Al Marri also praised the economic opportunities when it comes to quick recovery from the Covid-19 pandemic. The UAE expects gross domestic product growth of 6.5 percent by the end of 2022, including 4.3 percent growth for non-oil related industries.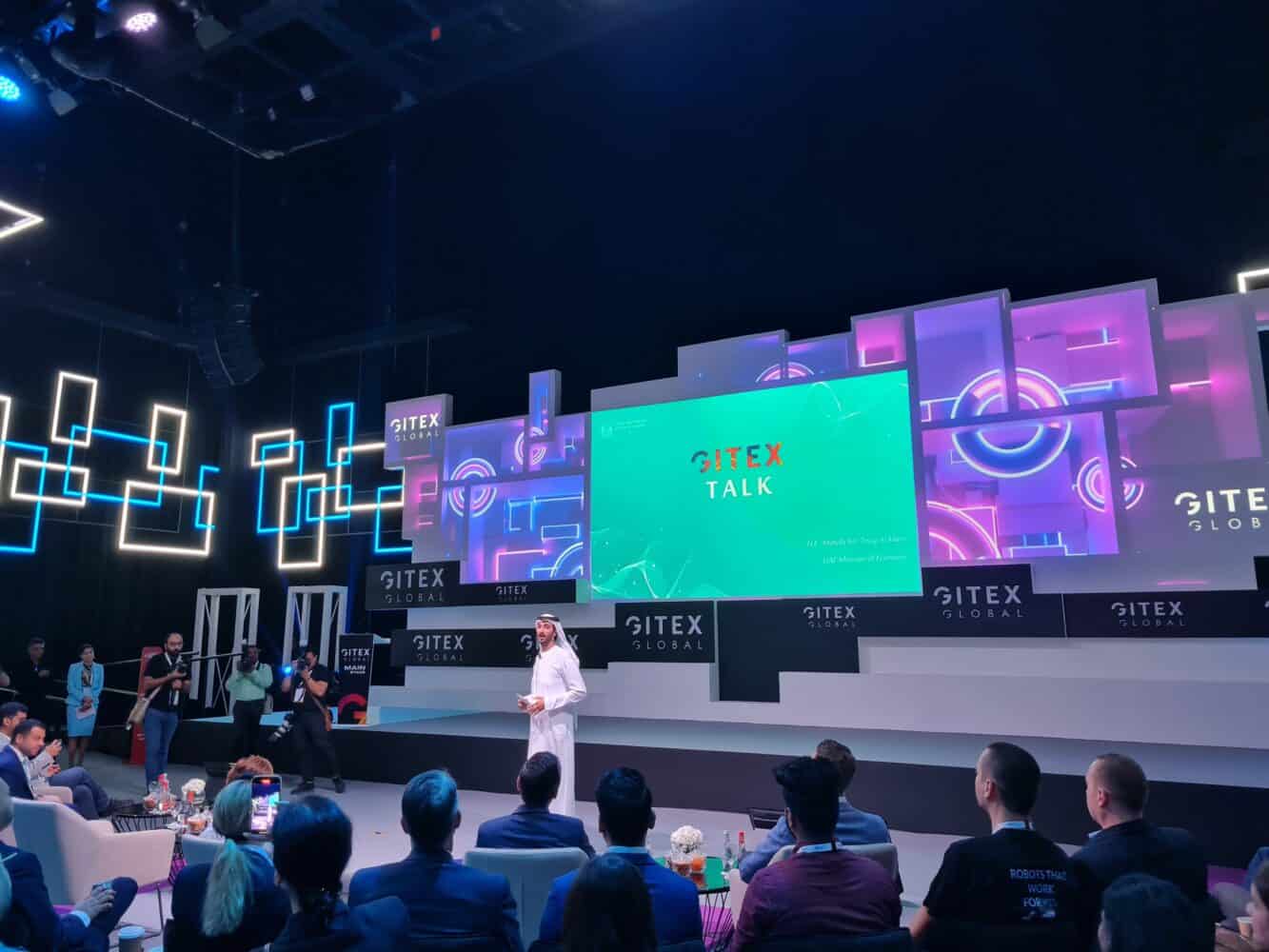 Health care gets extra attention
One place where the UAE expects to see a lot of innovation using technology is in healthcare. That innovation will come from Thumbay Group, a group that announced new initiatives during GITEX Global. Thumbay Group is working on a "full-fledged virtual hospital in the metaverse." In this hospital, for example, doctors can collaborate on a case, to achieve proper treatment for the patient. This is a project that is still being worked on, although "phase one" of the project will go live by the end of 2022.
A somewhat more tangible reality in healthcare comes from robots supporting surgeries. Since 2019, 230 operations have been performed in the UAE using Da Vinci surgical robots. For example, Dr. Muna Kashwani, a specialist in the gynecology department at Al Qassimi Women and Children Hospital in Sharjah, sees that Da Vinci technology helped her perform very precise and effective surgeries without losing blood. She expects more of surgery with robots in the future and sees that it is already possible to use autonomous robots for operations with hard tissue such as bone.
GITEX 2022 shows innovation, next year will be bigger
These are all examples of innovations that demonstrate the relevance of technology in the Middle East. This year's event managed to bring together tech giants, governments, startups, investors and innovation hubs to accelerate new business, collaborate and discover opportunities.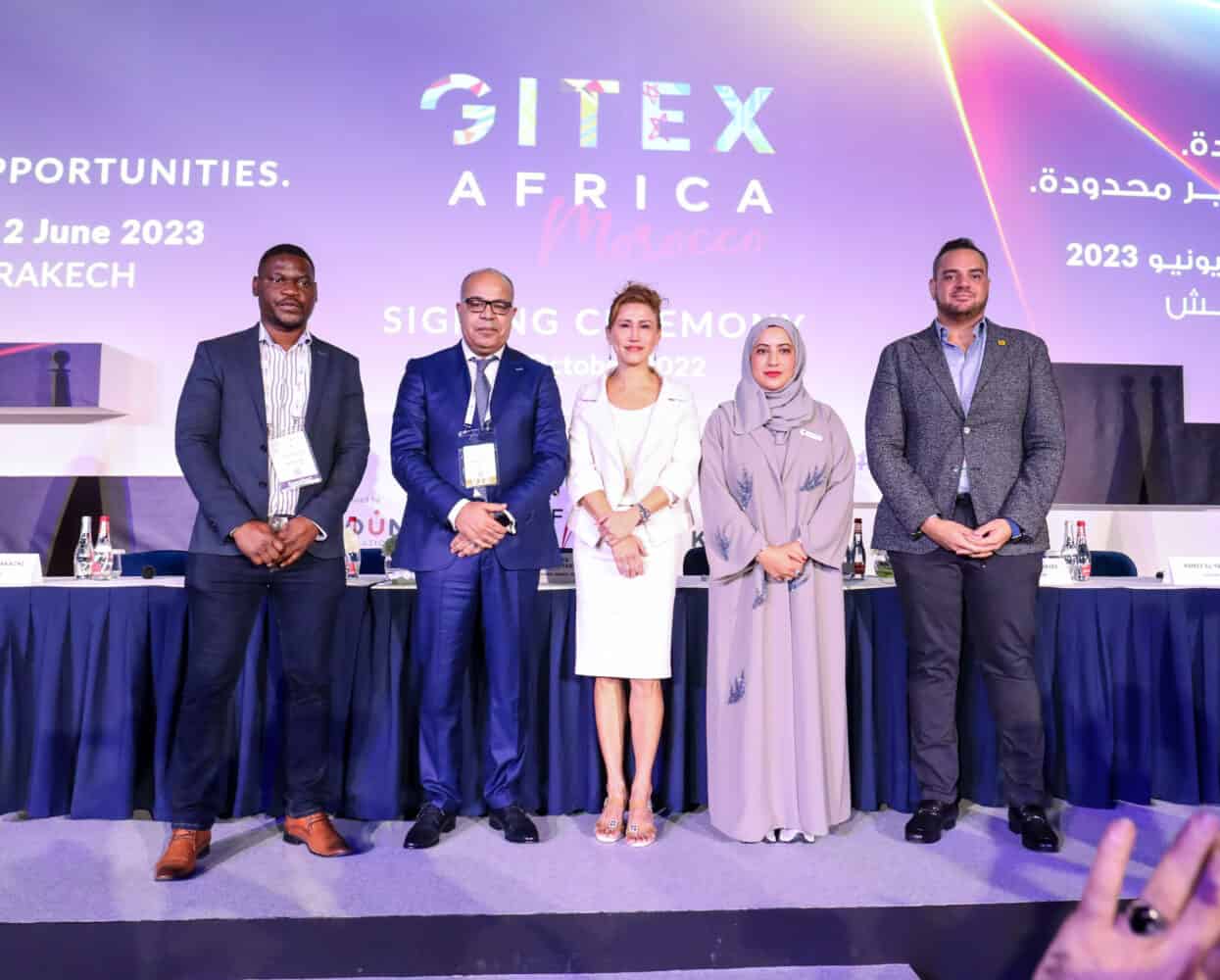 Next year promises to be even bigger, as they will host a GITEX AFRICA for the first time. This edition will take place from May 31 to June 2 in Morocco. After 42 years of experience in their own region, they are now going to Africa. The organization finds the continent attractive as Africa is seen as the next big digital economy. Morocco, in its own way, plays a role in that again, being positioned to connect the continent to the entire world.
This African GITEX edition will of course coexist with GITEX GLOBAL. Either way, it shows the organization's full commitment to promoting innovation and bringing the world together, even more than that ever by 2023.
Also read: Dubai's Starlink ditches IPO plans to merge with Infinigate