In today's IT market, there is a lot of attention for Enterprise Resource Planning (ERP). A large number of companies are switching from old ERP software to a modern solution. The previous version is often more than ten years old, making managing processes feel outdated and sometimes difficult. Companies realise a modern ERP comes with various advantages for their business. But what does implementing a new system mean in practice? We discussed this with Project Manager Michel Jipping of Kramp, a company that is currently implementing Oracle ERP Cloud.
Not everyone is familiar with Kramp, but the Dutch company is certainly a big player. With more than 3,000 employees in more than 20 European countries, Kramp is active as a wholesaler in agricultural products. The company sells hundreds of thousands of products that are mainly used by farmers to support their work activities. In particular non-food like machine parts and clothing. Because of the scale of the activities, there are many processes within the organisations, including finance and procurement.
Kramp continues to develop as a company through organic growth and acquisitions, while the current corona crisis also requires some adjustments. Kramp's business is still in full swing, as it plays a vital role in keeping food production running. However, the corona crisis is causing some challenges in logistics and procurement activities. In the span of a few weeks, additional hygiene and safety measures were introduced, which requires a lot of resilience from people. Perhaps an even bigger change is suddenly having to look for new suppliers. The coronavirus forced some of of Kramp's suppliers to shut down production, which resulted in shortages. According to Kramp, the wholesaler is currently able to find sufficient alternatives, although part of the chain will have to adapt to this.
Kramp's operational activities are therefore constantly evolving. The corona crisis has contributed to this, but the company is already accustomed to changes. The business is still going strong, while processes are being modified in the meantime.
Tip: Oracle expands next generation cloud in Europe
Modernising with new ERP software
Developments at Kramp go hand in hand with the desire to replace existing ERP tools. Because of the different locations and acquisitions, the company uses several software solutions for process management. The solutions were from different IT vendors, and these solutions were often customised. This resulted in systems that were difficult to maintain, lacked uniformity and contained support that was likely to expire.
For Kramp, the need for new ERP software was obvious. The company looked at various different solutions on the market and opted for Oracle ERP Cloud. Kramp already used Oracle's finance applications. So to a certain extent, the wholesaler was already used to Oracle software, which influenced the choice slightly. According to Kramp, the IT vendor fits well within its application landscape.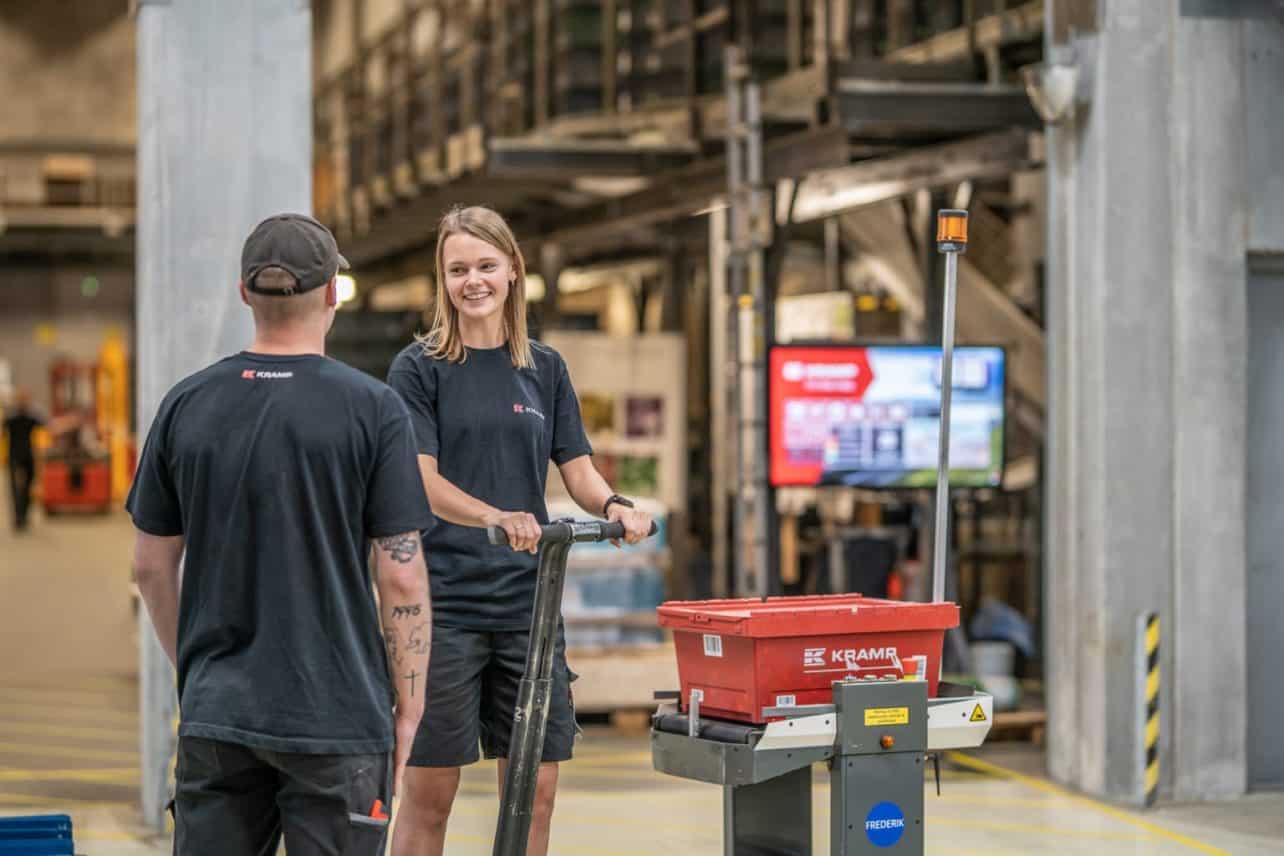 Jipping says that the choice for Oracle came with several expectations. For example, he sees the Oracle ERP Cloud cloud solution as a possibility to execute the processes in a future-proof and optimal way. The system is updated four times a year ensuring that the finance and procurement processes always rely on the latest technological support. Kramp needs this foundation for its expected additional growth.
With Oracle ERP, Kramp also wants to utilise an integrated back-office solution in which the European activities are standardised and harmonised as much as possible. If a single system is used, actions and data only need to be putted in the system once. It also enables new automation options.
Finally, Kramp expects to embrace a future-proof solution that can support the large volume of its daily transactions. With an expected further growth of the organization, Oracle is a partner that can continue to support this growth, says Jipping.
In the midst of the implementation process
In the meantime, the implementation process has been running for about a year, and there have not yet been any significant delays. This is partly due to the process drawn up by Kramp, Oracle and implementation partner Deloitte. They are working in phases towards the full implementation of the ERP software. The Fit-to-Standard principle is followed as much as possible: analysing every process within the company and if necessary, adjusting the process to stay within the standard. To follow this principle, Oracle has an in-depth understanding of industries in order to create standards, templates and processes. Companies often follow and implement those.
No customisation in the new ERP package by Kramp
Kramp supports this idea and does not apply customisation in the new ERP package. Oracle has, however, adjusted some components during the implementation process to adhere to the requests of Kramp and other Oracle customers. The legacy systems still contain valuable data that must be exchanged regularly during the phased implementation. To this end, integrations are built with the new package, a process that will take some time. When setting up these integrations, careful consideration is also given to the phases in which the entire implementation process is split up. Gradually, Kramp is able to embrace new functionality. For example, contract management related to procurement will be available later than invoice functionalities for the finance department.
In addition, not all standard reports within Oracle ERP Cloud are suitable for Kramp. The wholesaler has eleven logistics warehouses spread across Europe, and many transactions take place between those locations. The content of these reports differs due to regional VAT rates, among other things. Oracle offers standard reports for this purpose, but because Kramp has specific settlement structures, for instance, appropriate reports must be built in cooperation with the implementation partner.
Jipping states that ultimately no customisation is required, partly because clients can submit requests to Oracle to add functionality to the ERP software. With sufficient reasoning and support from other users, Oracle will look at the request and might include it in the next quarterly release. One of Kramp's requests will be granted in the coming releases. The invoicing processes will be more automated within Oracle ERP Cloud, as the system will automatically come with reminders for invoice collection.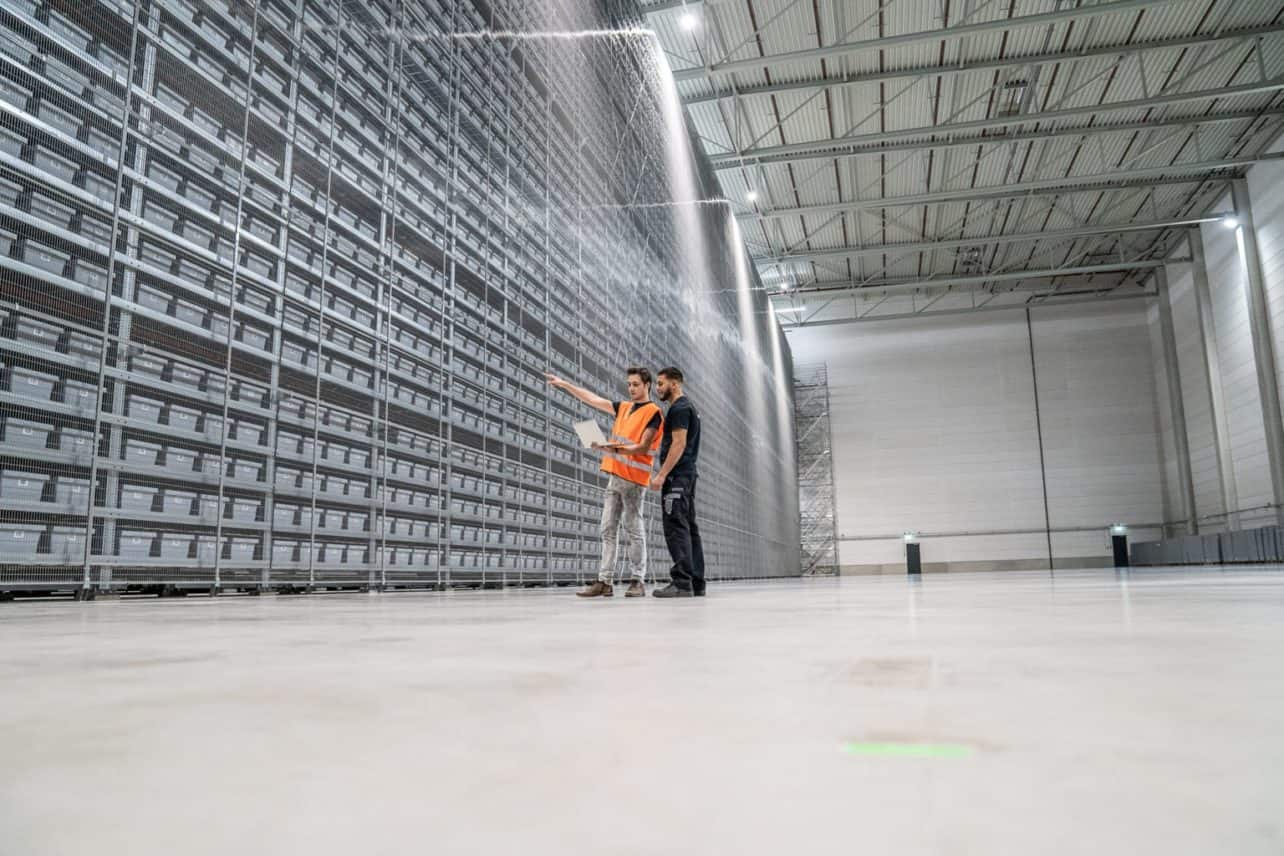 Future steps
Kramp has been in the implementation phase of Oracle ERP Cloud for about a year now. The expectation is that it will take three years until the ERP software is fully operational, which is a realistic timeframe given the number of processes, integrations and other matters that need to be accommodated in the system.
Jipping is already looking forward to the moment when the ERP package is completely embraced within the organisation. He expects that operational matters will run more smoothly. Less manual paperwork, no more unnecessarily long times to transport data between systems, smoother analysis, faster-running processes: these are just some of the benefits that Jipping hopes to achieve with the new software.
Obviously new ERP will result in necessary benefits. It often involves a long implementation process, but case studies regularly show that it is a worthwhile investment. At Kramp, people are satisfied with the implementation process and are carefully considering whether they can implement other Oracle applications. According to Jipping, the recently introduced Oracle Gen 2 Cloud, in which SaaS, PaaS, and IaaS services converge more, can be a contribution to the implementation. The collaboration between Kramp and Oracle is far from over.