HPE's strategy for edge computing and the Internet of Things is very broad. They treat the edge as if it were the same as a data center, with a wide range of solutions, so that a solution can be delivered for every use case. This means a large portfolio of products.
With the rise of the cloud, HPE has had to reinvent itself. The company is not a major cloud player, but with HPE GreenLake, it has now found an answer to the cloud and the business model. With edge computing, it is a different story. The company is on top of that and is already developing numerous solutions. It will certainly not miss the boat there. HPE intends to play a major role for companies that want to use edge computing.
Edge computing, however, cannot be captured in a single model, which is why HPE has developed a broad portfolio so that it can offer various solutions, starting with the Intelligent Edge.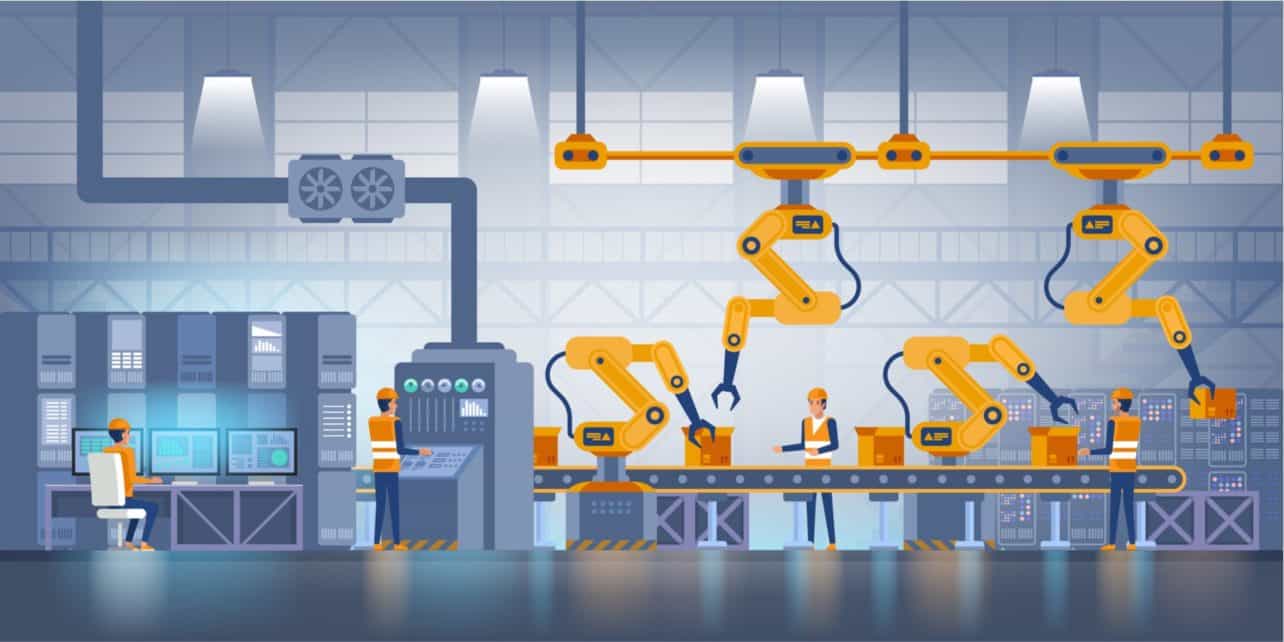 Intelligent Edge
There will be business cases in which companies want a data center on location. In a factory, for example, a great deal of computing power is needed to be able to analyse incoming data from a production line as quickly as possible. In this way, any problems can be tackled immediately. Data is, again, a buzz word that can often be heard. There are many companies that have done virtually nothing to renew their factories or other industrial applications, for example, by collecting data and adding sensors. This battle for innovation will result in an enormous amount of data.
If you like big data, you'll love the edge.
HPE says: "If you like big data, you will love the edge." At this edge, a lot of data becomes available. As long as the data is manageable and does not require immediate action, companies will probably transfer the data to the cloud for analysis. However, if there is a need for direct analysis or if it involves really huge amounts of data, then the cloud makes things difficult. This requires an Intelligent Edge, in other words an on-premise data center. HPE can take care of that. With all the data center technology the company has in-house, it is also possible to deliver an edge solution. Via GreenLake, this can also be done on the basis of the use and management of the infrastructure, so that the company does not have to worry about the availability of the infrastructure.
HPE Edgeline and OT-Link
A good example of this is HPE Edgeline. These are enterprise-class servers that are powered by powerful Intel Xeon processors and have a fast and high storage capacity in a sturdy, rugged housing. The servers can, therefore, withstand a little rough handling, and are resistant to extreme temperatures or even humid conditions. These servers are wired and can be connected via wifi.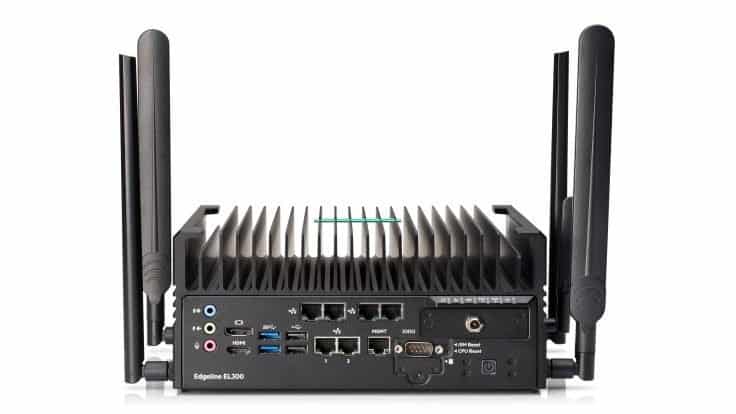 They also have OT connectivity. This allows them to be connected to industrial machines. There is support for more than 200 legacy protocols in all sectors, from traditional industry to healthcare. In this way, "outdated" systems can still be read. Like that, data can be analysed via the IT environment.
All Edgeline systems are also certified for VMware. As a result, different virtual machines can run on them if necessary. Several OT machines can be monitored with dedicated VMs from a single Edgeline server.
Secure Edge Data Center with Microsoft Azure Stack
One of the other options for using a data center on the network edge is to use an HPE appliance that is certified for Azure Stack. This makes it possible to create a secure data center environment on the edge that works and is controlled in the same way as Microsoft Azure. It is even possible to link real-time analyses at the edge and move less urgent matters to Azure for processing. Customers can have a large environment consisting of cloud and edge workloads.
HPE Aruba plays a major role in HPE strategy for security and connectivity
Aruba was taken over by HPE a few years ago, and that will certainly bear fruits on the network edge. One of the biggest concerns enterprises have is how to secure edge computing. Because so many more devices are connected to sensitive data, they don't want it to end up in the wrong hands. On the other hand, certain people or departments must be able to access all these new data sources in order to help the company innovate.
SD Branch and SD-WAN
In addition to securing the network, HPE Aruba can also provide an optimal connection, or ensure that different offices, factories and branches are connected to each other. This creates a single large network and data can be collected more efficiently, security and monitoring can be arranged centrally, and everyone has access to the same resources.
In addition, SD-WAN technology ensures that data travels the best route based on the type of traffic, or that priority traffic is also given priority or uses a dedicated connection between two locations. The connection to the cloud and various SaaS solutions can also be optimised. This ensures that the experience with popular cloud services is as flawless as possible and that users can work more efficiently. For edge-devices, a direct link to the cloud is sometimes essential, so that certain analytics purposes can still be deployed quickly. Or that certain tasks can be performed in the cloud.
Edge computing is now really getting off the ground
We recently spoke to Tripp Partain, CTO at HPE for Converged, Edge and IoT systems. He said that the HPE portfolio is already complete enough to help any enterprise build an edge solution, regardless of the challenge the company faces or the legacy systems it uses. In many cases, HPE can already provide a solution on its own, but it also works together with PTC, for example. PTC has an operating system and software solutions for IoT applications. If HPE is not able to provide a complete solution itself, this can be done in cooperation with PTC. When it comes to software, this party is deeper into the IoT landscape. At such a moment, PTC's software solution is a good mix with HPE's hardware.
We also asked Partain about the current state of the edge market. We have been talking about the rise of IoT and edge computing for several years now, but by now everyone agrees that a few years ago we had expected to be much further ahead. The adoption of IoT and edge computing is far from fast. Partain indeed acknowledges that the adoption has fallen short of expectations, but that he doesn't see any more delays. He states that he is now doing projects in which companies want to get straight to the point. No more testing in one or two factories, but immediately connecting all 30 locations to a new IT platform to benefit from it. For many companies, edge technology no longer has to prove itself. There is a broad realisation that there are many advantages involved in innovation.