By now, many companies are becoming interested in a Hyper-Converged Infrastructure (HCI). The advantages, when compared to a traditional data center, are becoming increasingly clear. Still, many questions remain. The most important one is usually: what about legacy applications and infrastructure, can those also be migrated to an HCI? We asked Nutanix about this.
In short, if you chose to completely migrate your existing infrastructure and applications to an HCI solution, everything needs to be or become virtualized. In the end, every application on an HCI runs as a virtual machine (VM).
In the case of Nutanix, this means that the VMs ends up running on the Acropolis Hypervisor. On there, you can run VMs on the AHV format (Nutanix), but also in VMware's ESXi-format. Manually performing such an operation would be a lot of work. Because of this, Nutanix has developed a new product called Nutanix Move. Move makes it easy to migrate to a Nutanix HCI environment.
Tip: What is Nutanix and how it conquers the hybrid and multi-cloud world
Nutanix Move migrates your complete infrastructure to Nutanix
With Nutanix Move, the company came up with a solution that takes complicated tasks out of your hands. It can easily migrate your existing VMs to Nutanix. Move takes VMs with the applications inside and places them on the HCI. Move isn't ready yet to virtualize bare metal servers and migrate them to Nutanix HCI. Everything that is virtualized can however be migrated. It doesn't matter what kind of applications you run, whether they're databases, big data environments with analytics or development environments. It also doesn't matter if your VMs are running on Hyper-V, ESXi or the Amazon hypervisor.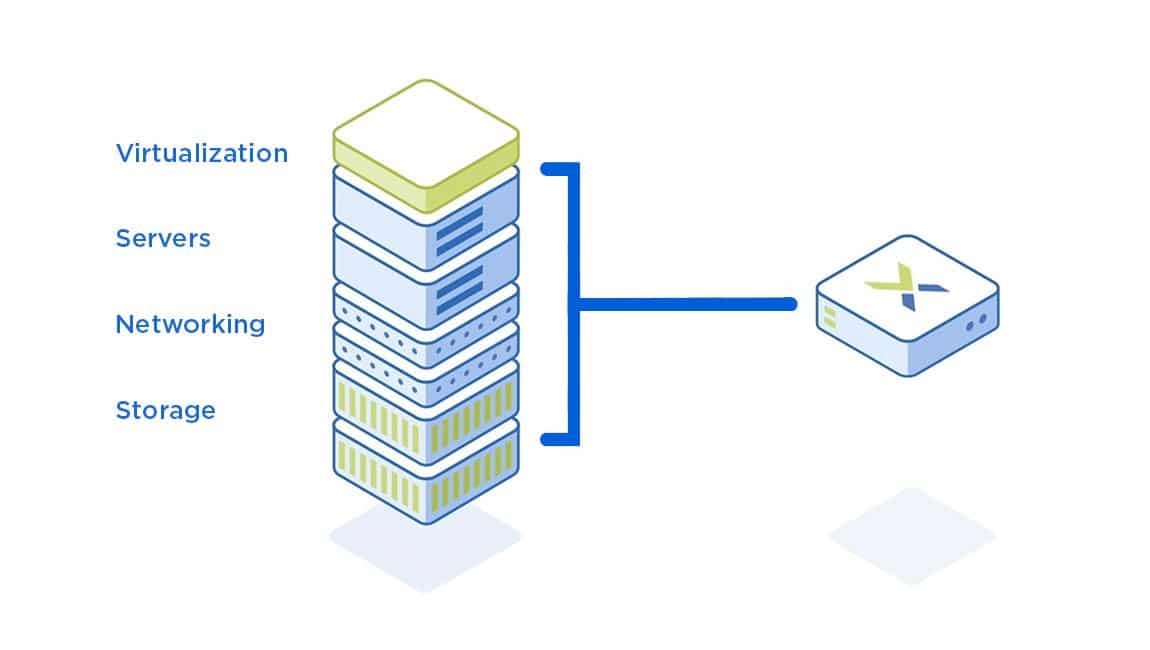 Nutanix Move can read firewall rules in VMs based on Windows Firewall or IPtables and migrate them to the Nutanix platform. For now, it's not possible yet to, for example, read on-premises Cisco switches or firewalls and copy those network configurations to Nutanix software. Move can, however, clone the MAC addresses to make sure certain security rules based on MAC addresses won't cause issues.
Some steps during the migration will have to be performed manually by hand, but that's always the case with migrations. You will have to check and customize your network configurations and security policies. IP addresses, management ports and possibly even the location that some applications are running from will change. Especially now Nutanix is putting a lot of emphasis on multi-cloud, this means applications can partly be running on-premises and partly in the cloud, while it's running completely on-premises now. This requires some changes in policies.
Nutanix Era makes working with databases much easier
Many companies are using several types of databases and migrating those to an HCI won't always be the perfect solution. A database can run fine when virtualized on an HCI environment, but they do generally require a bit more maintenance. Many companies employ separate database administrators who, as well as keeping the databases online, also take care of the provisioning, cloning and backing up databases and making sure they remain accessible. The database administrators also have to meet certain SLAs so that a mission-critical database can be quickly recovered in the case of an outage, or an alternative location can take over the work. This doesn't change with a migration to an HCI, but it does with Nutanix Era.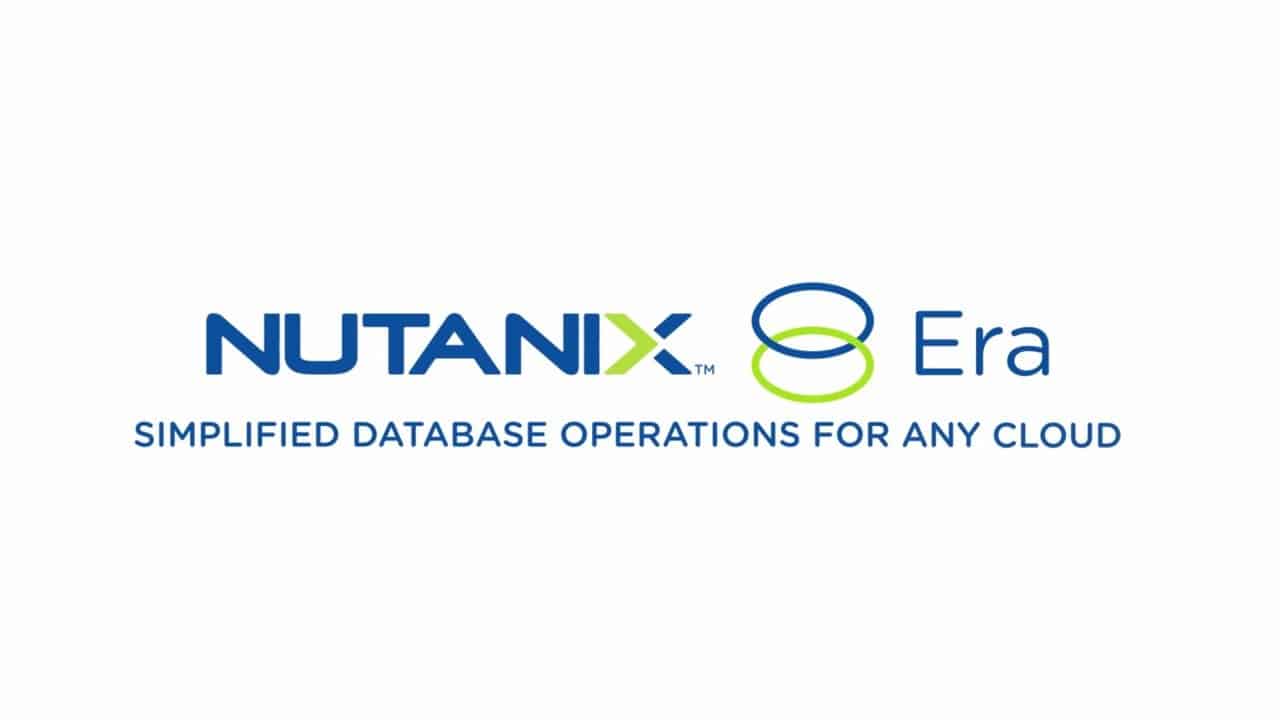 Nutanix Era is a new product by Nutanix that hasn't gotten enough attention yet because it makes the work of a database administrator a lot easier. From the same Prism control panel of the HCI, Era can take over much of the database management. The previously mentioned tasks can all be combined to a 1-click setting. The SLAs can be easily defined, such as recovery time and location. Also, running backups and provisioning can be automated. Currently, you can use Microsoft SQL Server, MySQL and PostgreSQL with Nutanix Era.
More database products coming
Our understanding is that this is only the beginning. Nutanix is apparently introducing more database solutions later this year. Last year, the company has heavily invested in its multi-cloud proposition. In which databases aren't playing a major yet. One possibility is that Nutanix may enable the Nutanix suite to be linked to PaaS databases like Aurora and Big Query in the cloud.
Although you can migrate everything to an HCI, we think Nutanix still needs to come up with a better answer for the many SAP and Oracle databases that are still in use in enterprise organizations. You can virtualize them, but as mentioned before that is not a perfect solution. Especially Oracle more or less punishes companies if they start virtualizing their Oracle databases on other clouds. The license fee will then go up considerably unless you choose the Oracle Cloud. Databases such as those of Oracle and SAP will not be replaced with MySQL, PostgreSQL or SQL server. Then you really need to look at a solid PaaS solution like Aurora, BigQuery or maybe Redshift.
Nutanix HCI is also an alternative for the many file servers
Another popular feature of Nutanix is Nutanix Files. The company talks a lot about that with customers before starting a migration. Nutanix Files allows the replacement of storage servers in the existing infrastructure with a storage environment within the HCI platform. The Nutanix Files environment can be easily controlled from Prism and can replace all existing NAS and fileservers. The main advantage is that it works nearly autonomous and can also be managed through Prism. Currently, companies often have multiple storage solutions, each with their own control panel, requiring a lot of time for maintenance. In case you're wondering, Nutanix Files also supports compression and deduplication, saving a lot of storage space.
Tip: Nutanix Frame lets any application run from your browser
Nutanix Mine allows you to store your data at an alternative location as well
Many companies probably want to back up their data to an alternative location. This provides some kind of certainty that, if something goes horribly wrong, the data is still secured at an alternative location. For this, Nutanix developed a product called Mine. This allows you to secure all data on your HCI. Mine can integrate with many backup solutions of well-known suppliers. For example, Mine can work with Commvault, Veeam and Veritas. The backup suppliers all developed integrations for Prism, so everything stays accessible within a single control panel. With so many backup partners, there are loads of places you can copy your data to.
It has to be said that Nutanix also offers a complete solution with their own cloud bundles in London and Frankfurt. This can be an interesting option for parties that haven't contracted a backup supplier yet.
Timespan of the migration
We also asked Nutanix about the time it takes to migrate the infrastructure of a company to an HCI. The fact that Nutanix Move makes it easy is a nice bonus, but what kind of timespan are we thinking about?
Nutanix tells us that this is hard to estimate, as it depends on the kind of HCI environment the customer has in mind, the number of locations involved and if there are any time-dependent factors. These time-dependent factors can be things like locations with limited bandwidth or mission-critical applications that can only be migrated at a specific time slot. Some configuration is also needed if you want the replace some fileservers, for example. Then you'll also want to define a backup policy. It also depends on whether everything has already been virtualized, or if there are a couple of physical servers without virtualization where applications need to be migrated as well.
According to Nutanix, the migration itself is no big deal. That's usually done within a day. The question is usually how much configuration still needs to be done. Nutanix also says that it's possible to thoroughly test the migration before the migration is made definitive. The migration usually only takes a couple of days, and not weeks or months, which is the case sometimes in other migration routes.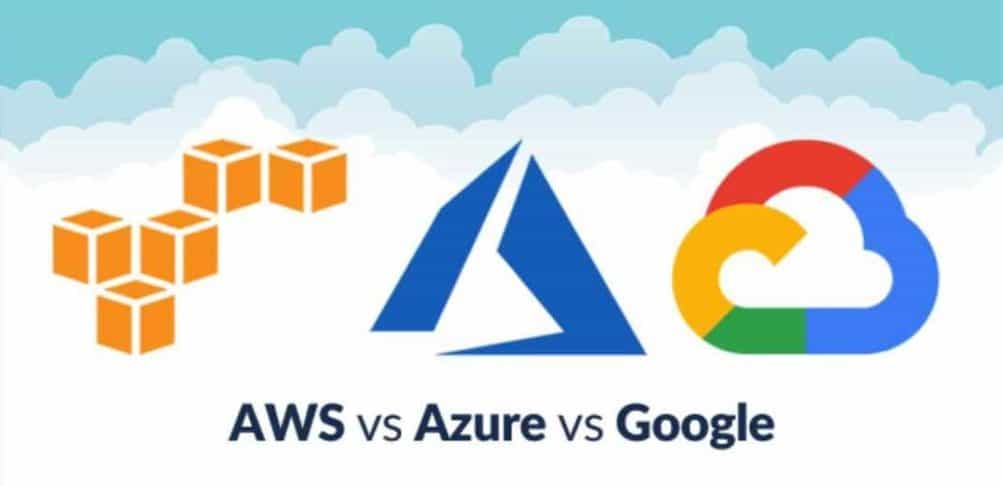 Contacts with cloud players
There is another factor that can often take some time, according to Nutanix. Many large companies sign bulk contracts with cloud providers. For example, many Microsoft companies get 'free' cloud credit for Azure, because they are subscribed to a certain number of Microsoft products. Then, if they pick Nutanix for their HCI solution, they want a hybrid cloud solution with the cloud credits they received from Microsoft. This can also happen with AWS, Google or other cloud providers.
Then the question arises what are you going to run on-premises and what will you run on the Nutanix HCI on-premises. This is a hard question to answer. For this, Nutanix developed a tool called Beam. This tool requires data about all the workloads and cloud contracts. Nutanix Xi Beam can analyse all environments and workloads, compare costs and advice what is best to run at which location.
Beam works best if all workloads are already running on Nutanix. If that isn't the case, Beam lacks a piece of essential information. If this is the case, Nutanix or one of its partners can often also give advice.
Migration aid
Temporarily hiring people with the right knowledge and skillset can greatly help with a migration. Nutanix is working with partners to help to migrate to a new environment. There are many partners that specialize in these migrations, making the migrations go a lot faster, but more importantly smoother. Especially for large companies, the partner can add valuable contributions and make the migration a lot easier on the internal IT department. Since using a partner can save a lot of time, it doesn't have to be that expensive.
All in all, Nutanix has developed quite a few extra products and tools intended to make the migration and deployment of a Nutanix HCI easier. With or without legacy worklods. There are definitely also some new solutions coming up in the near future. We can see some new products being introduced in the future that will improve the hybrid and multi-cloud proposition of Nutanix.