Synology unveiled its plans for the coming year at its 2023 AND BEYOND event. The NAS vendor will mainly roll out data management, data protection and infrastructure security features in the coming months.
Prior to 2023 AND BEYOND, we got a presentation from Victor Wang, director of Synology in Western Europe. He and several other Synology employees explained what we can expect from the NAS brand in the final months of this year and the next twelve months of 2023.
Data management and protection more important and challenging
One point Wang raises during his presentation is that data management and protection will become more important and challenging. He gets that feedback from customers. He mentions the Benelux region in particular, as the company has built a strong community there. The feedback from the region is being taken up to further optimize hardware and software. "They have more and more data, so storage needs are increasing daily. This is because we are all generating and processing more and more data," Wang said.
As storage needs increase, users' questions more often focus on data management and protection. Wang sees it as a sign to keep adapting operating system DiskStation Manager to the needs of businesses. After all, how does Synology ensure that it is and remains an attractive option for all kinds of organizations? In Wang's view, improving scalability, availability and security is crucial.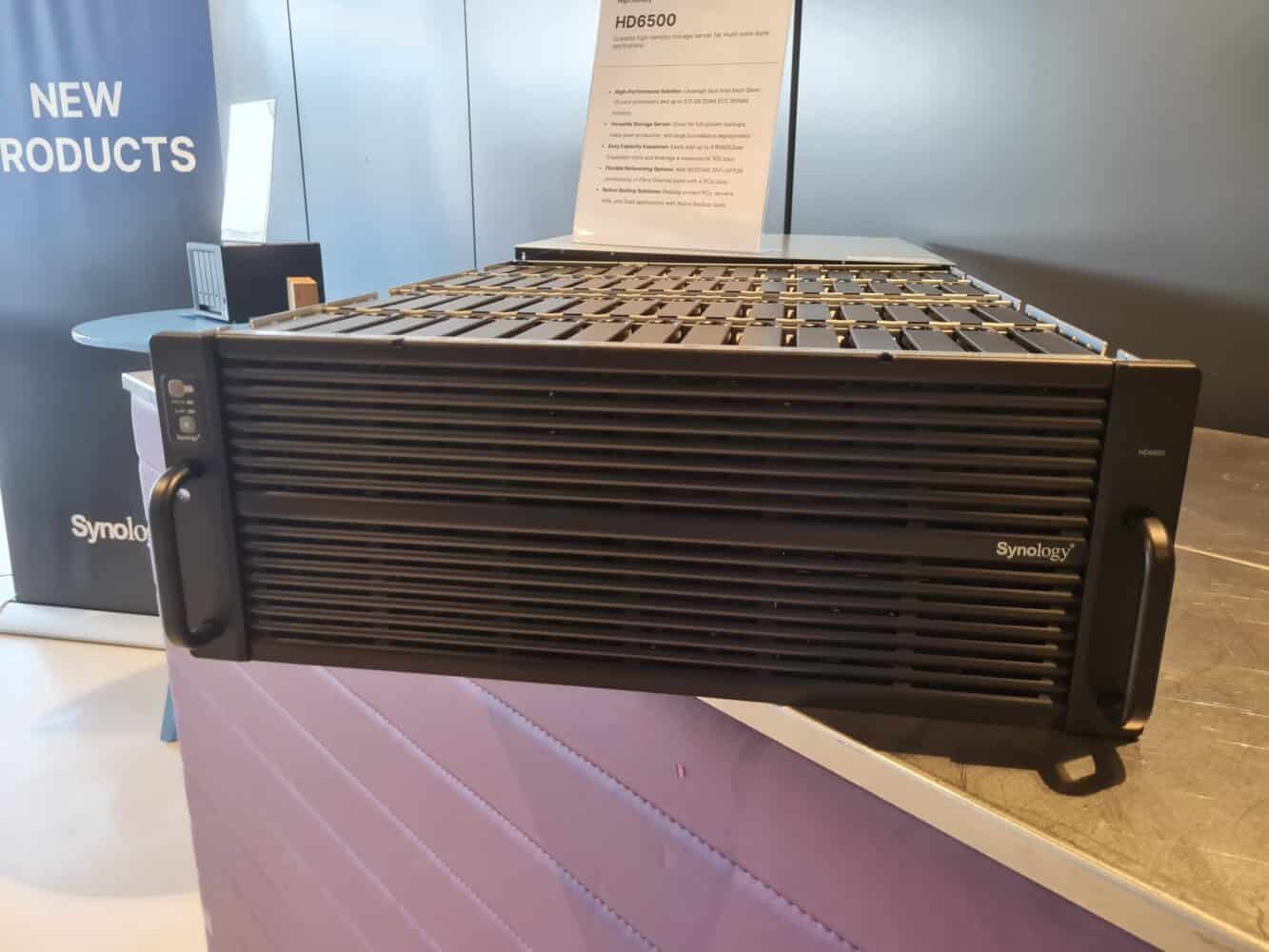 Managing backups at scale
In 2023, one of the ways we will see this is with the introduction of Synology Backup Cloud. For Synology users, that may sound a bit confusing, as the company already offers multiple backup solutions. Synology Backup Cloud brings together the existing solutions Active Backup and C2 Backup to create a hybrid solution that makes hundreds of systems and backup jobs more manageable. Users of Synology Backup Cloud will have a central place to deploy, monitor and manage tasks. This can relate to any location, i.e. on-premises or in the cloud.
Active Backup and C2 Backup will continue to exist as usual. Indeed, in different business environments, only one of the two products are desired. For example, Active Backup helps manage backup tasks for physical and virtual environments, while C2 Backup is specifically designed to protect on-premises workloads and cloud workloads from a central cloud platform. If businesses use both solutions, however, it makes more sense to move to Synology Backup Cloud.
Also read: Synology C2 Transfer Business update focuses on secure file transfers
Immutable backups
Another protection mechanism that Synology will develop next year is the so-called immutable backup. To date, Synology offers no or very few options for this, but this is about to change. With these immutable backups, the files in the backup will be much more secure. After the backup is written, it will no longer be accessible to outsiders. Even individuals within the organizations will have difficulty accessing it. They will need many permissions to still access the backup. Once the data is written, it cannot be modified.
Protecting backups in such a way makes it virtually impossible for hackers to access and make adjustments. Should a hacker launch a successful attack, the company can fall back on the immutable backup. After ransomware attacks and data loss, the data from the backup can be brought back into production.
Hybrid cloud proposition
Many of the plans shared by Synology eventually include the role of the cloud. While on-premises is the foundation, the company has been working on its cloud proposition for years. It has established a clear hybrid cloud strategy over a number of years, something that, as far as Wang is concerned, we will see even more of in 2023. Synology Backup Cloud is one example, but there is more.
"We need to make our hybrid cloud solutions scalable and more accessible," Wang points out. As far as he is concerned, a good example is Hybrid Share. This feature allows companies to connect cloud storage services to a NAS device. That way, they can access the external data stored in the cloud locally, at low latency. As far as Wang is concerned, a perfect example of the hybrid cloud direction and a feature for which we can expect more innovations in 2023.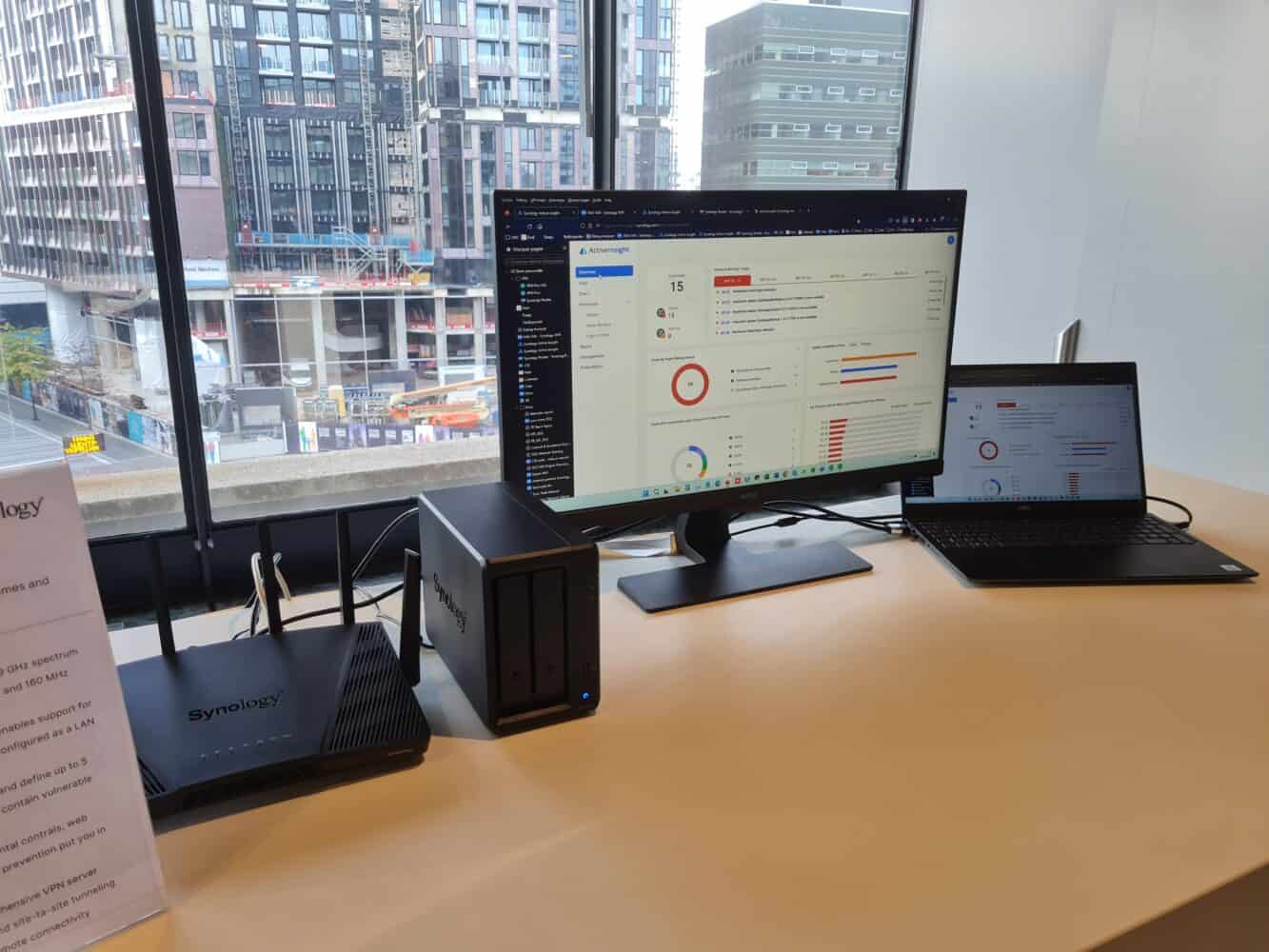 Wang sees a similarly important development for Active Insight. "As companies have a large infrastructure, an intuitive portal is needed," Wang explains. He is referring to Active Insight's ability to monitor and protect devices and services at any location. Then, if there are problems, it can help find a solution. Active Insight does that by finding anomalies on all of a company's NAS devices, wherever they are in the world.
Protecting vulnerable data and infrastructure
In summary, Synology sees the landscape changing due to increased data volumes, dynamic workloads and distributed employee workloads. Those trends are expected to continue. The 2023 AND BEYOND event is intended to show how Synology can help with this, providing businesses with new solutions for data management, data protection and infrastructure security.