Microsoft now allows mobile users to use the intelligent chatbot Bing on their devices. The tool is now available for iOS and Android. The tech giant is also integrating Bing into its communications service Skype.
Microsoft has added the new AI functionality to the mobile version of its Edge browser. In addition, the tech giant is introducing a Bing app for mobile operating systems. With this app, users can launch a chat session and "converse" like the desktop version. Users can ask simple and complex questions and receive answers or quotes. Answers can be presented via bullet points, text or simplified answers.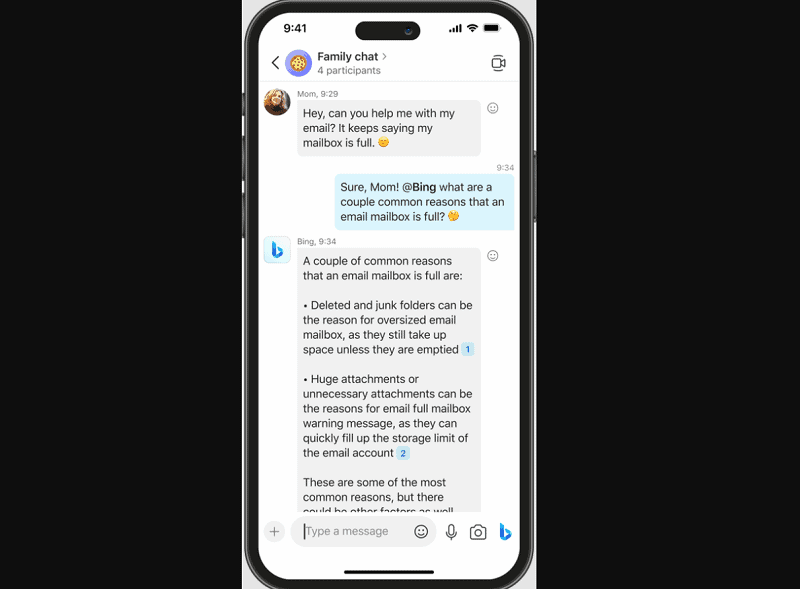 With the arrival of the mobile app, Microsoft is also introducing speech for the intelligent chatbot. Search questions asked via voice should give users more variety in their questioning, as well as for the answers they receive, the tech giant indicates. Bing answers in a female voice, writes The Verge.
Integration into Skype
In addition to the functionality in the mobile Edge browser and the arrival of the Bing app, the intelligent chatbot functionality has also been added to Skype. The intelligent chatbot can now be added to any group of contacts, acting as a "normal" participant. The chatbot can answer questions and provide information to the entire group of contacts.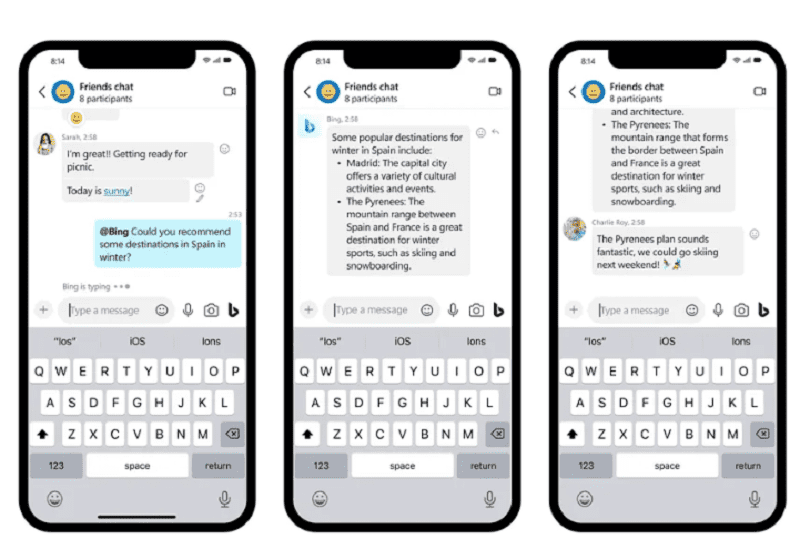 For now, the new functionality in the mobile Edge browser or with the Bing app is only available to those who have been allowed to preview the intelligent chatbot. Microsoft indicates that Bing functionality in Skype is also available to this specific group.
However, the tech giant does warn that there may still be connection issues due to available bandwidth for the latter functionality. A solution to this problem is being worked on.
Key work on Bing
Furthermore, Microsoft seems to be working steadily on completing the intelligent chatbot Bing. In response to initial experience and feedback, the tech giant is working on fixing the "stranger behaviors" of the intelligent chatbot. For example, it was possible that Bing could insult, threaten and bully users.
Therefore, the tech giant is now limiting the number of answers the tool can give and giving users a chance to switch between different "tones of voice" of the answers.
Microsoft also indicates that the intelligent chatbot is not a replacement for a search engine. According to the tech giant, it is intended primarily as a tool that should bring users more social and creative ideas. Thus, integrating the technology into Skype should bring users of this communication environment "to new ideas and more inspiration."
Also read: Microsoft introduces AI versions of Bing search and Edge browser