Windows 11 users can soon count on a set of new features. New privacy, security and accessibility features will soon be introduced on the operating system.
Like many Big Tech companies, Microsoft is explicitly trying to show its privacy efforts. It offers users more control in this area with the introduction of additional settings. Currently, an option exists within Windows 11 to detect a user's presence. From now on, this "presence sensor" can be turned off by those who do not appreciate the form of user monitoring. In addition, in terms of privacy, there is an expansion of the VPN interface. From now on, a "glanceable" VPN will be visible on the taskbar, complete with a lock symbol to guarantee the reliability of the VPN.
Security: hardware and enterprise options
The collaboration with AMD continues to expand when it comes to security. Laptops and desktops with a Microsoft Pluton chip have already been released, but the Redmond tech giant announced that starting tomorrow, many more AMD systems will include this piece of hardware. Examples include both CPUs and APUs such as the Phoenix line.
Windows is also going to make it easy to know when to take action as an end user in order to protect files. With account badging, Microsoft hopes to inform you in a timely manner by way of an alert. Those who see a badge may have to change their password to make sure no one can access it just like that.
For Enterprise customers, there is now the ability to print more securely. Many organizations need to put sensitive info on paper, and transferring it to printers can pose a security risk. The "Universal Print secure release with QR code" does what it says: it allows users to send a print job via a QR code. Additional authentication steps ensure that malicious parties cannot simply access the data.
An additional security option is in preview for now, but already looks promising. This involves token protection, where applications and services are cryptographically connected to a single device, making it virtually impossible for malicious parties to enter a system by hijacking the login details. In addition, on a preview basis, it is possible to run Win32 apps in isolation. This should prevent such apps from accessing Windows subsystems. Older applications that no longer receive security updates can still run on a much more secure basis with this.
More accessibility
Live captions on Windows 11 have been around for a while, but Microsoft is expanding the feature for 10 additional languages in 21 regions. These include Chinese (simplified and conventional), Danish, English, French, German, Italian, Japanese, Korean, Portuguese and Spanish.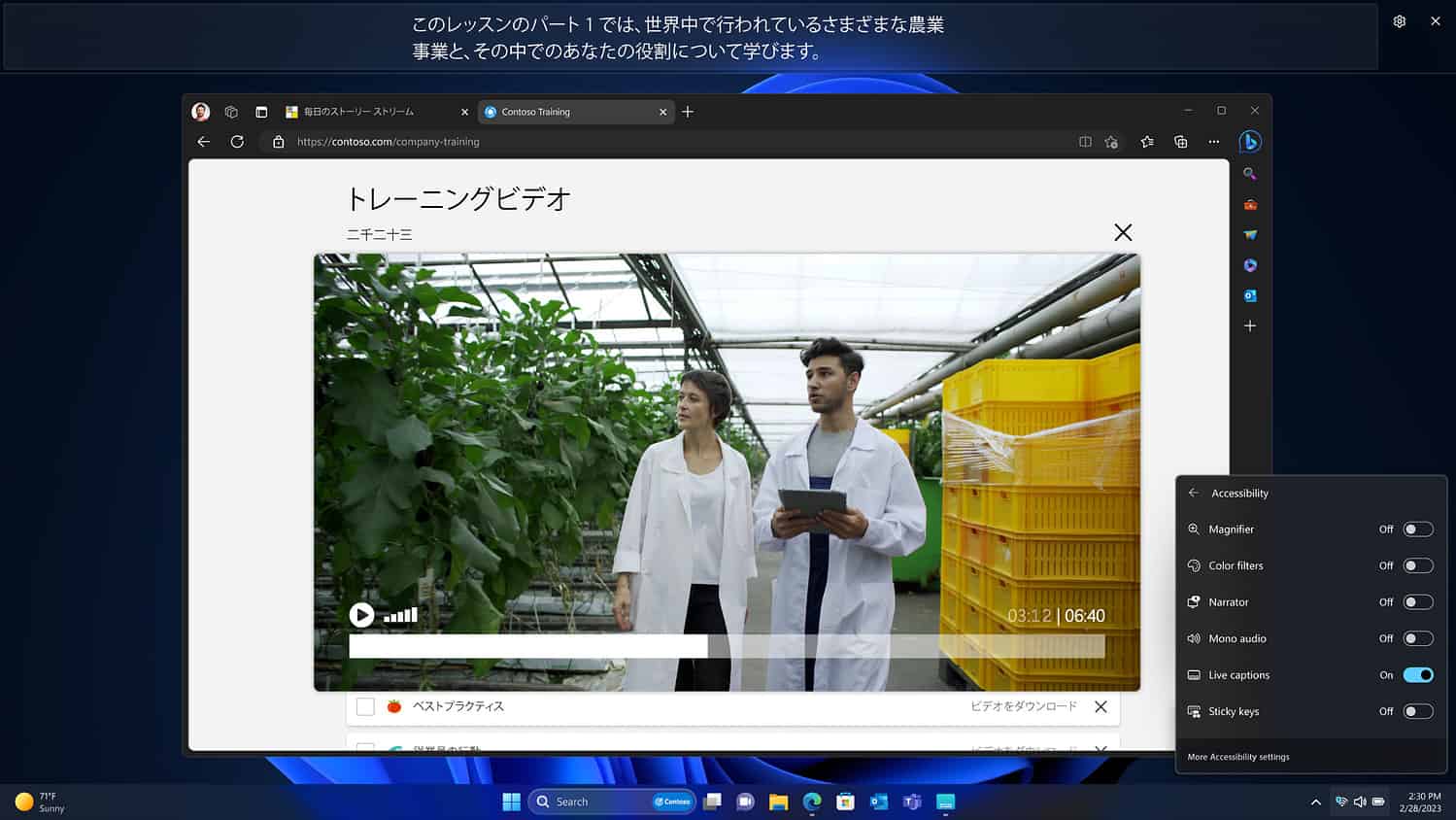 The Cloud
Windows 365 Boot is another interesting innovation. It allows users to log directly into a Windows 365 Cloud PC as the primary OS (or "Windows experience") on a device. This effectively exempts a device from running Windows applications and only power and connection to the cloud is essential.
Autopatch: now also W10 upgrade to W11
Finally, Microsoft is eager for users to switch to Windows 11 from the still popular Windows 10. For enterprise customers, there is now a preview option to upgrade to Windows 11 via Windows Autopatch. This option is only available to customers willing to pay a lot, but avoids a lot of headaches for system administrators who currently still have to manually perform updates.