SAP has acquired SaaS provider LeanIX. With this, the ERP giant wants to make it easier for companies to optimize processes using AI.
With the acquisition, of which no financial details are known, SAP gains a provider of SaaS services that focus entirely on continuous business transition. In addition, AI-based solutions from LeanIX enable better optimization of business processes.
Mapping of IT application landscape
LeanIX provides tools to map a company's IT application landscape. This allows them to prevent applications from becoming obsolete, plan the design of a target state and plan new IT architecture roadmaps.
LeanIX also provides a generative AI assistant for managing enterprise IT architectures using automation. Also, this AI assistant forms the basis for an intelligent recommendation engine for future changes for IT landscape transformation.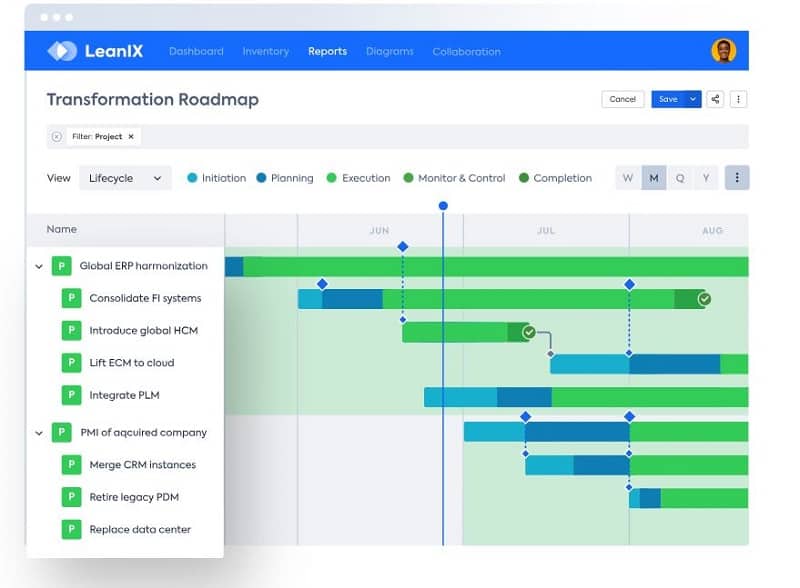 Integration into business transition solutions
SAP will integrate LeanIX's technology into its own solutions for business (IT) transitions. This will then give them a complete and clear overview of all their business processes and applications, including interdependencies and overlaps. In addition, it allows them to map possible changes in the IT landscape.
LeanIX's capabilities will work primarily with the SAP Signavio Process Transformation Suite, RISE with SAP and the underlying SAP Business Technology Platform (BTP). Also, LeanIX's solutions will continue to work for non-SAP environments after the acquisition and integration into SAP.
The final acquisition is due in the fourth quarter of 2023.
Also read: SAP Sapphire showcases sustainability, supply chain innovation and low-code development