Amazon will link the AWS Market Place to the Coupa procurement software and plan to integrate with other procurement software providers in the near future. This should make the roll-out of new software easier.
With the AWS Market Place, Amazon is trying to give software testing and purchasing a user-friendly look. The Market Place offers a consumer experience to developers, says Dave McCann, VP AWS Marketplace & Service Catalog. With just a few mouse clicks, for example, you can buy a security suite for a new project worth tens of thousands of euros. That's convenient, but such a decision is usually outside the competence of developers.
Purchasing
The purchasing department decides on the budgets and must therefore give its approval. In order to make this process easier, AWS links its shop to its procurement software. At Re:Inforce in Boston, CISO Steve Schmidt introduces the new function during his keynote. Initially, the Market Place works neatly in the software of purchasing specialist Coupa.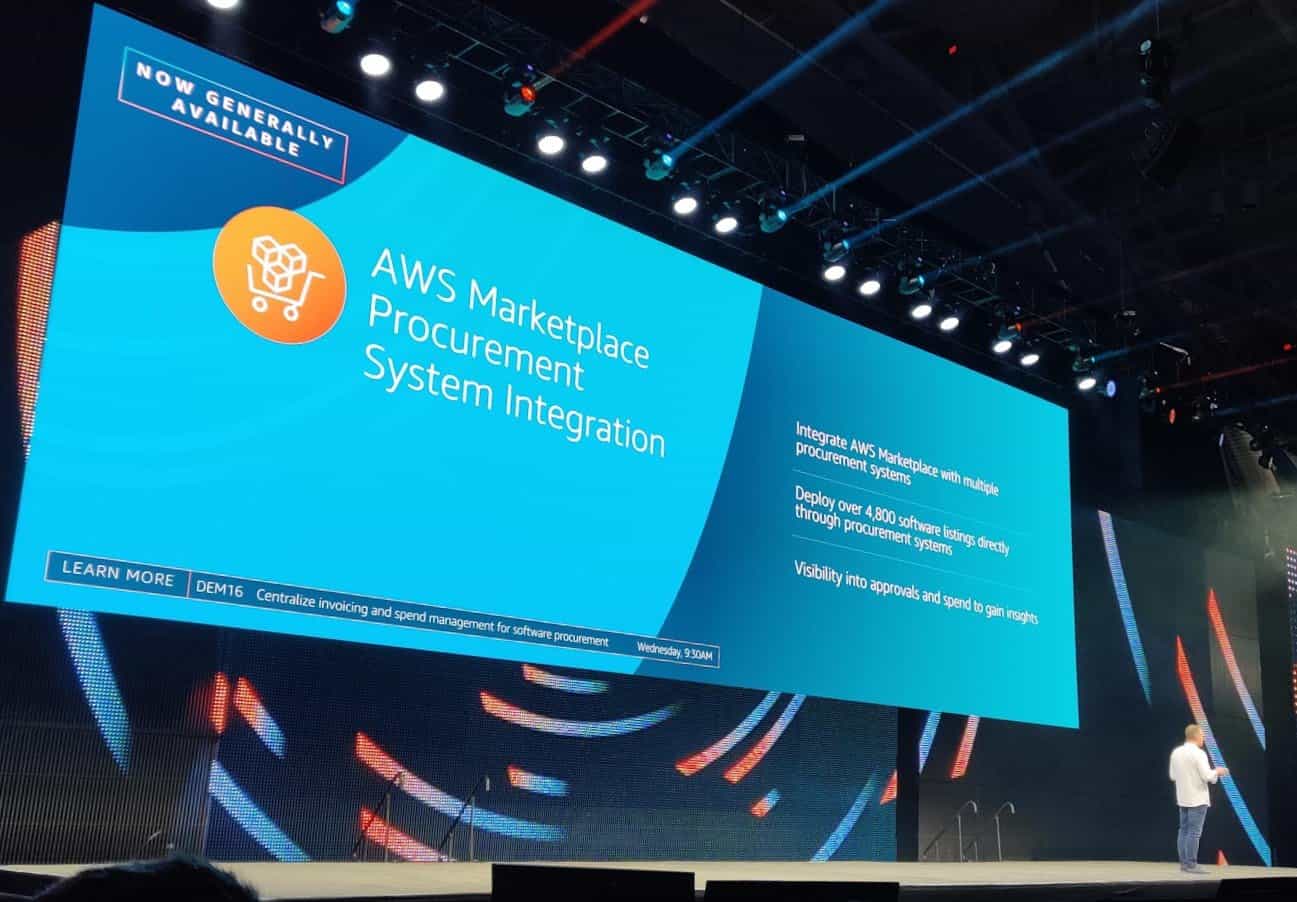 Amazon relies on the CXML standard introduced by SAP Ariba but now embraced by the whole industry. The idea behind the integration is that a project manager can still buy the necessary software from the store, but that this purchase automatically ends up on the board of the purchasing department for approval. McCann: Using traditional methods, it sometimes takes months to get a new vendor into a company. With the integration, we want to reduce this period to a few hours.
Further support
In the near future, Amazon also wants to link the marketplace to other purchasing platforms, which should not be difficult via the CXML standard. An exact timing or name for a second partner does not yet make the company known at the conference, but it seems clear that the ambition is to support all major and minor players in the near future.
This news article was automatically translated from Dutch to give Techzine.eu a head start. All news articles after September 1, 2019 are written in native English and NOT translated. All our background stories are written in native English as well. For more information read our launch article.