F5 introduced version 1.0 of the NGINX Management Suite. The release gives companies greater visibility and control over their NGINX environments and related services. It allows users to more easily connect, scale and secure applications and APIs.
NGINX originated as an open-source solution for web serving, reverse proxying, caching, load balancing and media streaming. The release of the NGINX Controller management platform brought more functionality. Ever since F5 acquired the technology, NGINX has grown into an easy-to-deploy platform for applications, APIs, microservices and multi-cloud environments.
NGINX Management Suite
The NGINX Management Suite succeeds the NGINX Controller platform. The suite provides control over NGINX instances, various application services, workflows for API management and security solutions. The suite consists of several modules: Instance Manager, App Delivery Manager, App Connectivity Manager, and App and API Security.
Companies can use the NGINX Management Suite to scale their instances. The platform features global policy management services for driving workflows using CI/CD automation, configuration management, service provisioning and multi-cloud management.
According to F5, the suite delivers "holistic" insight into NGINX instances, apps, APIs and security statuses. As a result, the suite helps companies make business decisions, resolve issues and improve SLAs, F5 said.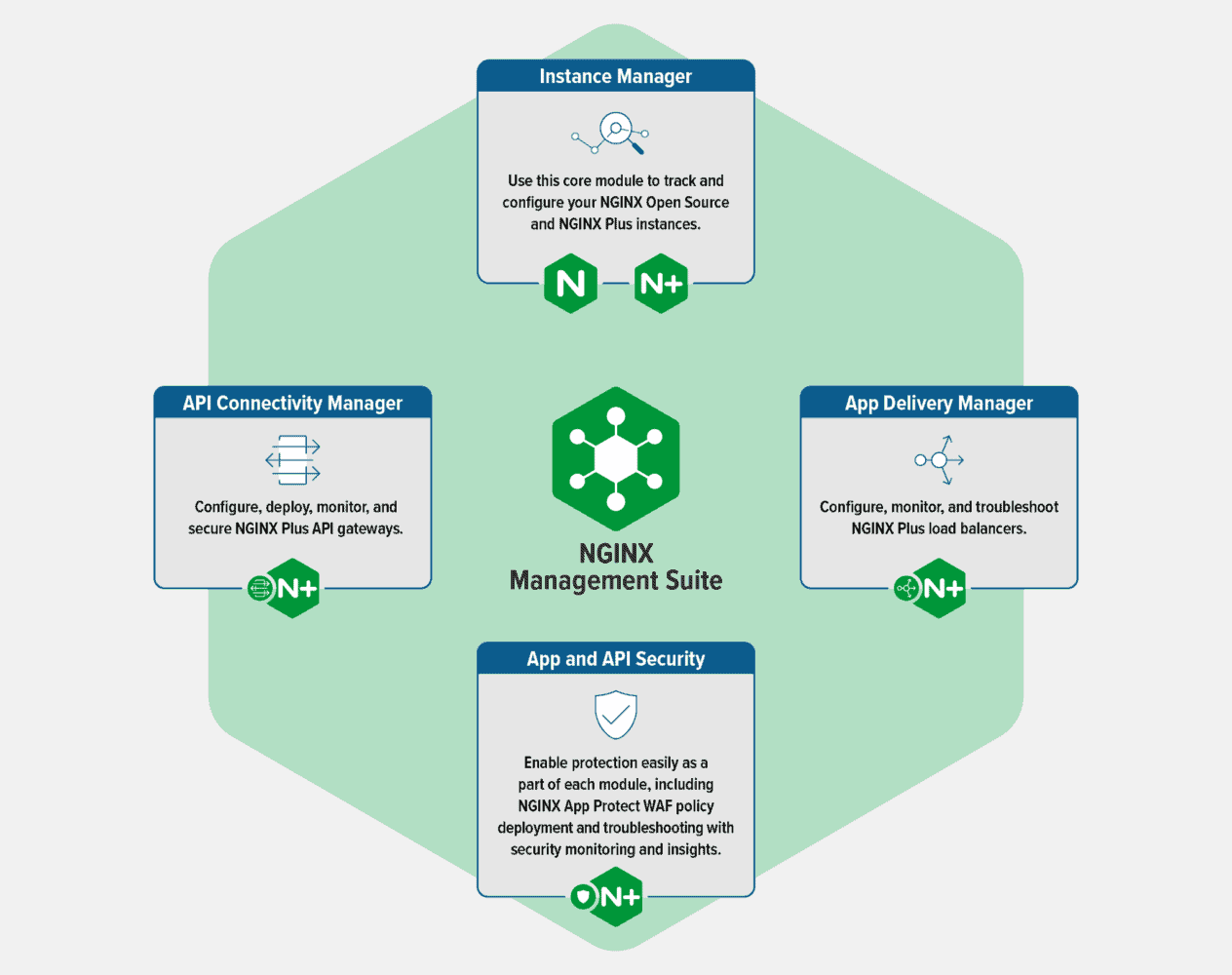 Other capabilities
Other functionality focuses on meeting organizational and industry standards. This includes applications and APIs that support self-service workflows, single sign-on (SSO) and role-based access control (RBAC). Furthermore, the suite offers various options for scaling security.
In the near future, F5 will expand the suite to include more application and API security tools and load balancing.